Eminem's Biggest Fan of All Time "Stan" Gets Added to Merriam-Webster
In time for the song's 19th anniversary.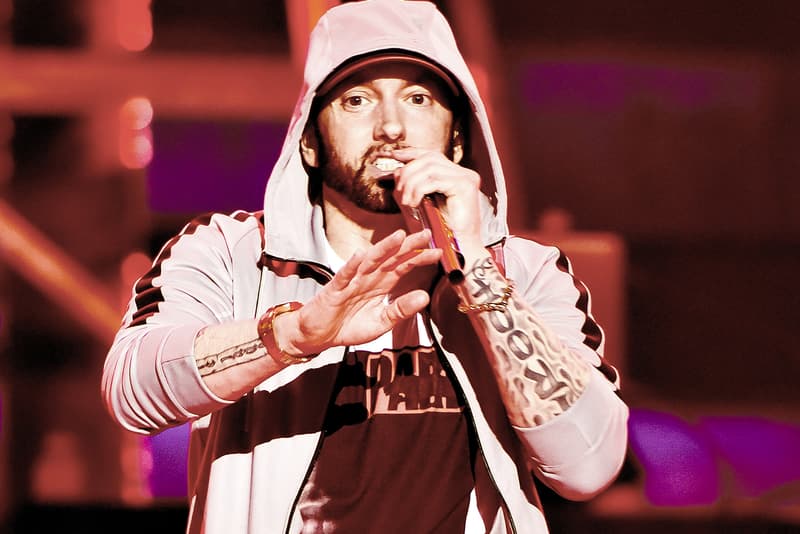 This year, Eminem's Marshall Mathers LP turns 19, and just a month after its anniversary, Merriam-Webster added one of the album's most classic tracks — "Stan" — to its dictionary. The song depicts a diehard fan of Eminem whose crazed obsession ultimately leads to his end as a result of his unreciprocated love for the rapper. Over the years, Eminem's own fanbase adopted the term for themselves, calling themselves "stan" to show their similarly over the top love of the musician. As time went by, "stan" slowly became a term used to describe a hardcore fan of anything.
Taking into account the term's development, Merriam-Webster added it to its dictionary and now defines it both as a noun and a verb. As a noun, "stan" is defined as "an extremely or excessively enthusiastic and devoted fan". When used as a verb, the word is defined as "to exhibit fandom to an extreme or excessive degree" or "to be an extremely devoted and enthusiastic fan of someone or something". The definitions largely mirror those given to the word by the Oxford English Dictionary.
For more examples of how the word would be used in full sentences, head over to Merriam-Webster now.
Elsewhere in music, check out ScHoolboy Q's latest single "CrasH."
'Stan' has been added as both a noun and a verb. https://t.co/Dal0N79sAU pic.twitter.com/q1kBkKR1rn

— Merriam-Webster (@MerriamWebster) April 23, 2019