Streetsnaps: A.CHAL
Catching up with the rising Peruvian-born artist while he's in New York City.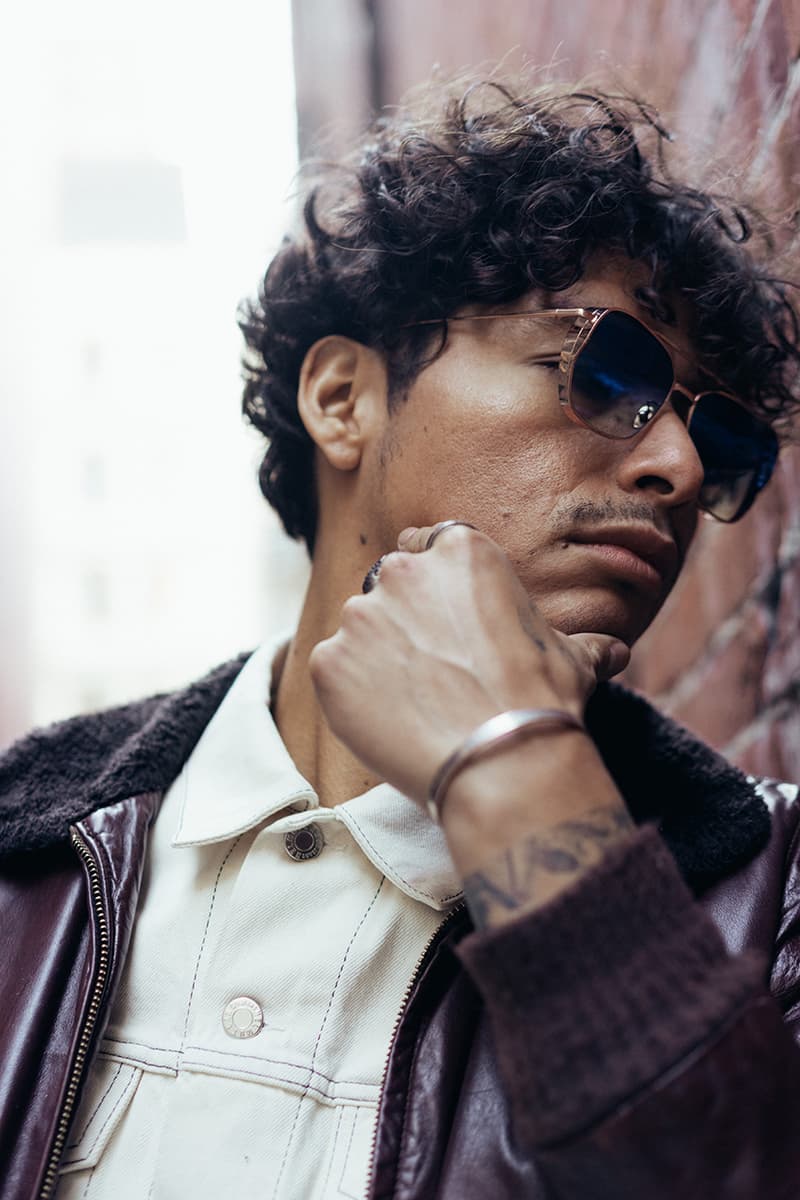 1 of 2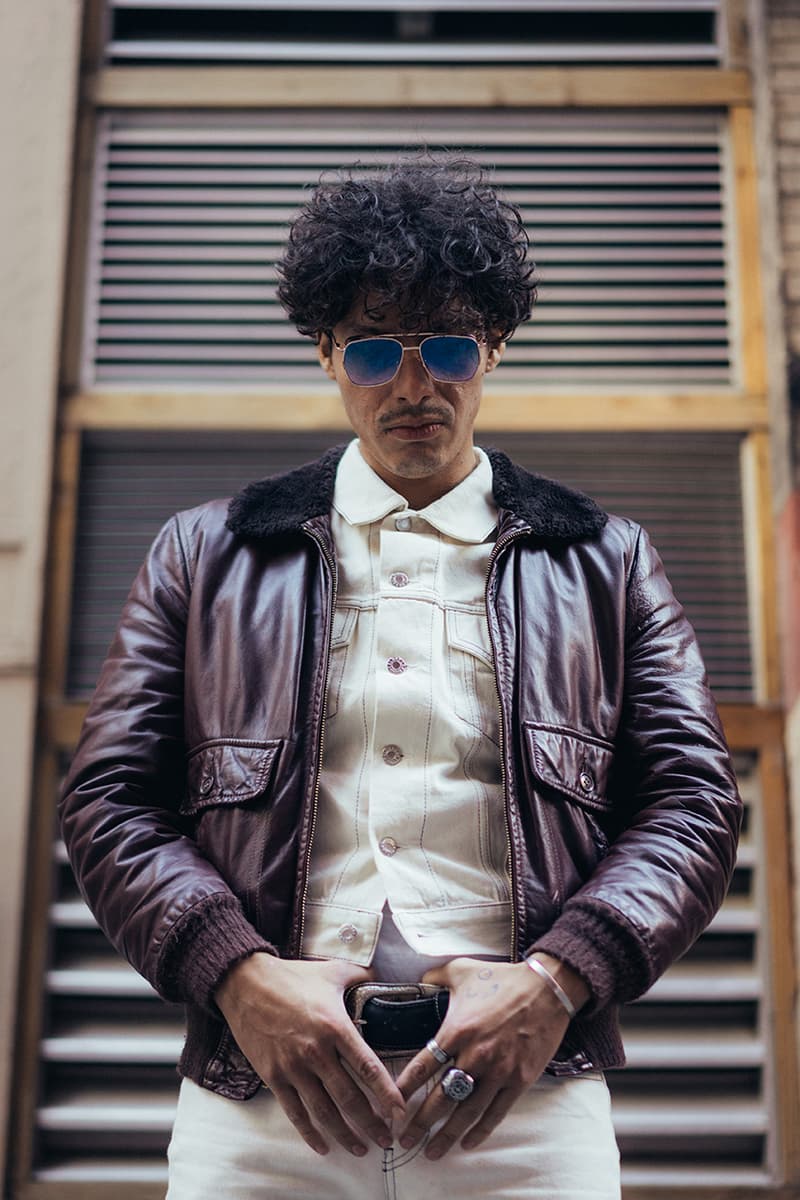 2 of 2
Streetsnaps: A.CHAL
Catching up with the rising Peruvian-born artist while he's in New York City.
Rising Peruvian-born singer, songwriter, and producer A.CHAL has one of the most distinct styles in music. The budding star draws inspiration from his family, who grew up on a ranch, implementing cowboy belts and hats into his everyday punk-rock aesthetics. "My grandfather and my dad grew up on a ranch," A.CHAL shared. "My dad, in and out, but my grandfather did, he's a cowboy. Growing up, my dad would have pictures of my grandfather and he used to have belts laying around and I used to put it on but it didn't fit. Now that my style [has] involved, I can actually put together those Western pieces that I used to see growing up."
A.CHAL, born Alejandro Chal, has been one of the best new artists to come out in recent years, breaking out in 2016 with Welcome to Gazi, which was led by singles "Round Whippin'," "Vibe W/U" and "GAZI." Most recently, Chal inked a deal with Epic Records and dropped his newest EP, EXOTIGAZ. We caught up with the suave crooner while in the Soho area of New York City to break down his personal style.
"I try to dress very solid and clean, and the accessories and my tattoos, I try to give it a punk vibe or rock vibe," he said. "I like metal pieces, heavy pieces, I love Western belts, I've been wearing western belts for like two years now. I want to ice one out soon; instead of getting a chain, I'll get an ice-out western belt."
1 of 2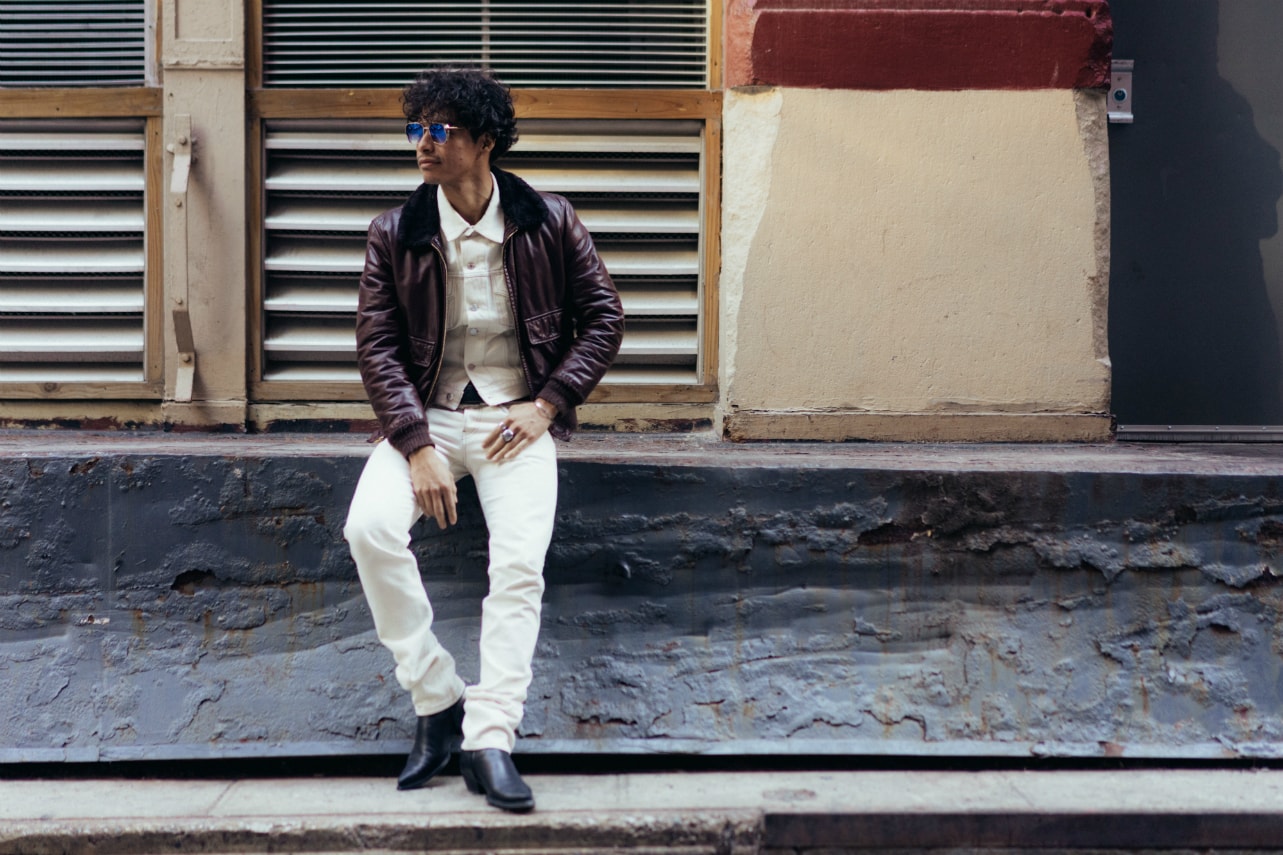 2 of 2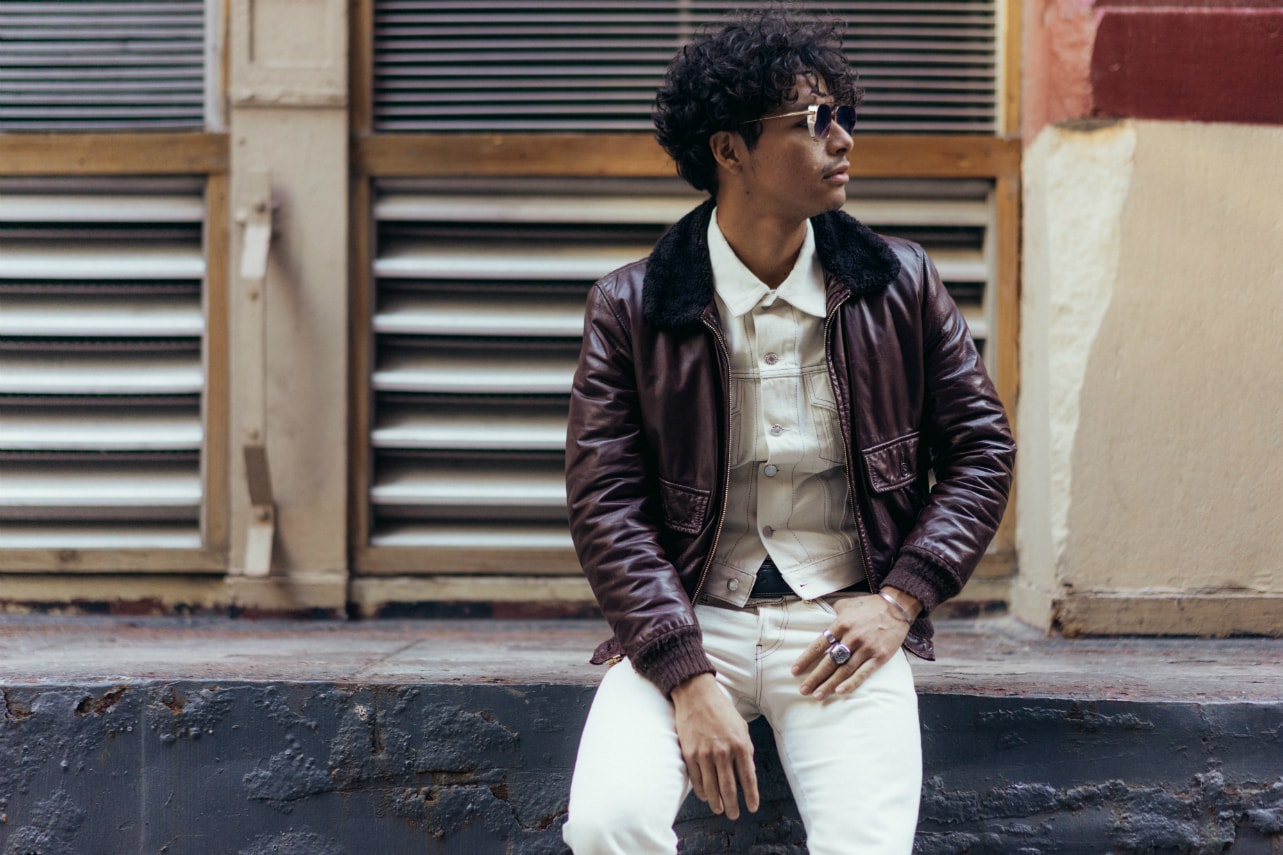 Sporting a burgundy, vintage leather jacket, A.Chal notes his love for outerwear was sparked during his time living in New York City. "I used to live in Queens and Harlem for a bit and when I first got here, jackets are everything," he explained with a smile. "But being out here when I was broke, you got to go thrift shopping a lot. To me, all the best dresser in New York, that's where they go shopping. This jacket I had for six, seven years. It's a vintage jacket that with time, it gets better and better."
Underneath, he rocks a cream denim suit; a uniform look that he likes to dabble in. "I like whole denim fits a lot, velour fits, leather, I like heavy garments," he says. "People say that I dress kind of like 1970's Narcos but to be honest, a lot of people in Central, South America just dress like that." Regarding why the 1970's were such a great time for fashion, A.Chal adds: "It was classy, it was a bit sophisticated and they weren't scared of being outside the box a bit."
Depending on the day, you can either find A.Chal wearing all white sneakers from staple brands such as Converse and Nike or a pair of clean hard-sole shoes or boots. "I like white sneakers period. I also love shoes too and boots, I love boots."
1 of 3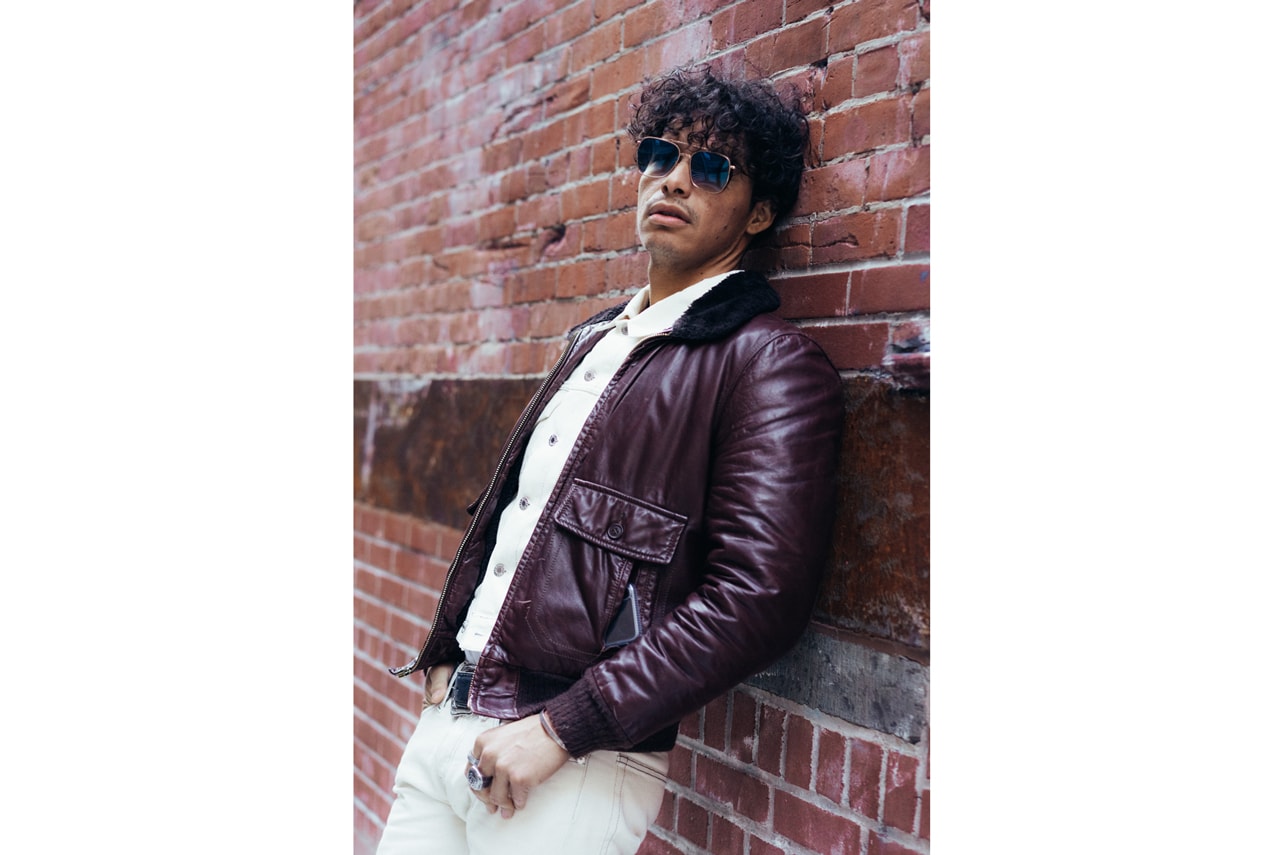 2 of 3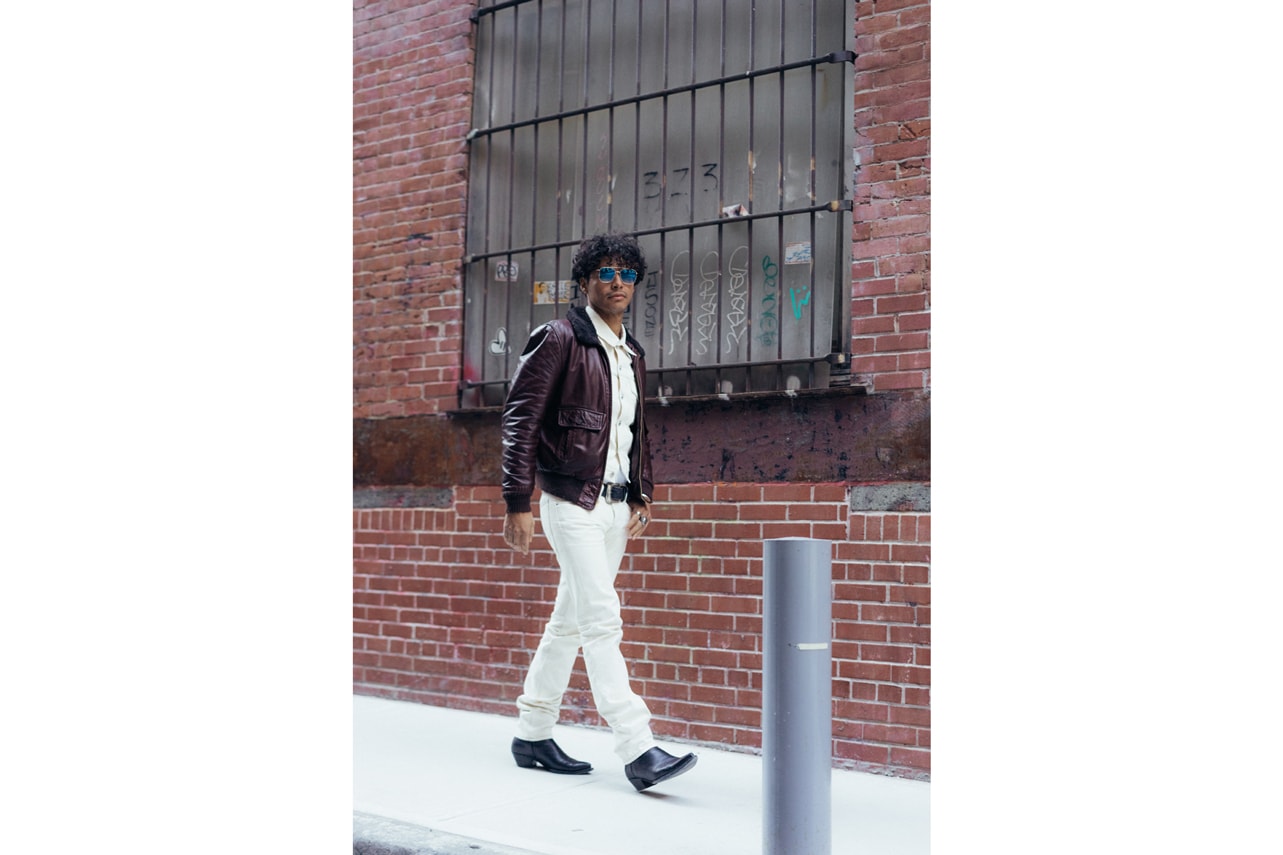 3 of 3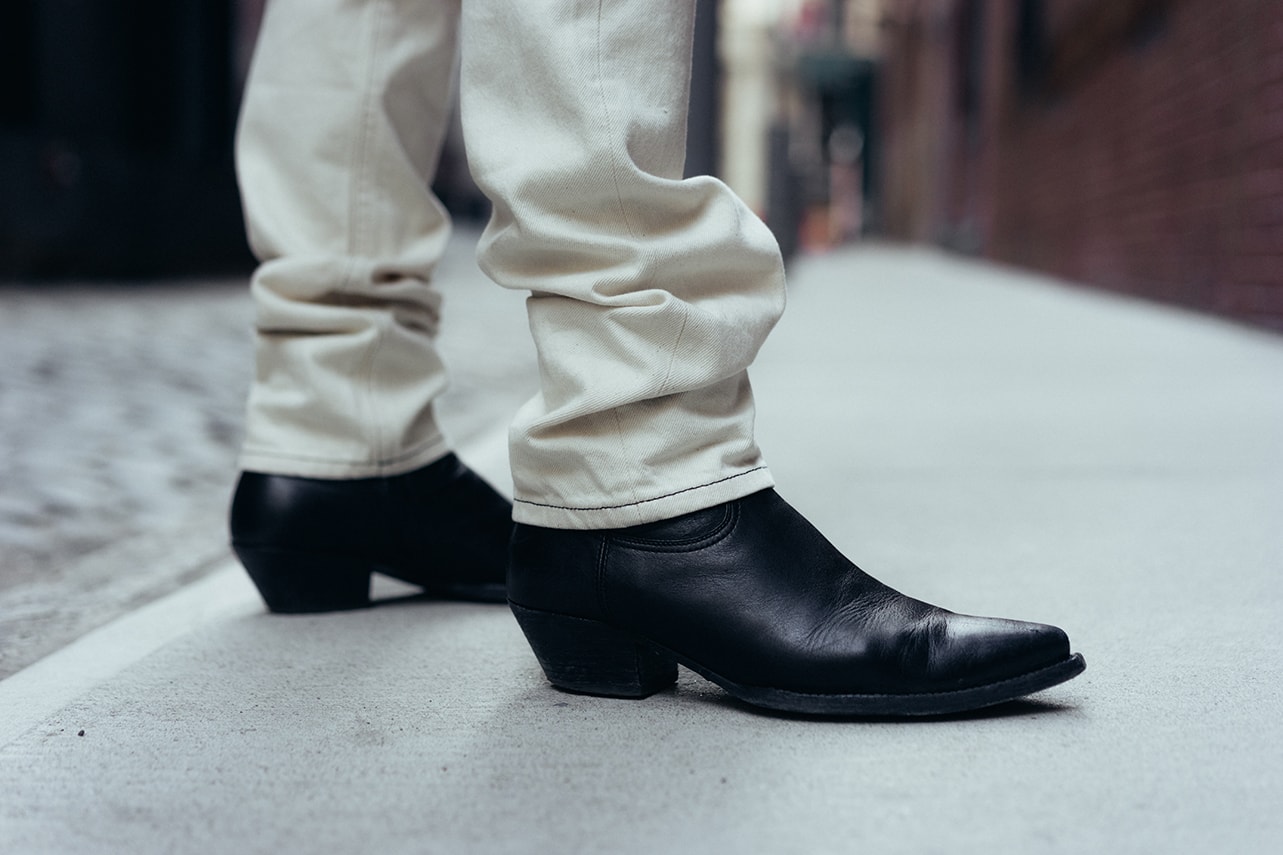 Check out A.CHAL's outfit above and stream his EXOTIGAZ EP below.