Cautious Clay Shares First Project of 2019, 'Table of Context'
Featuring production from Hudson Mohawke and more.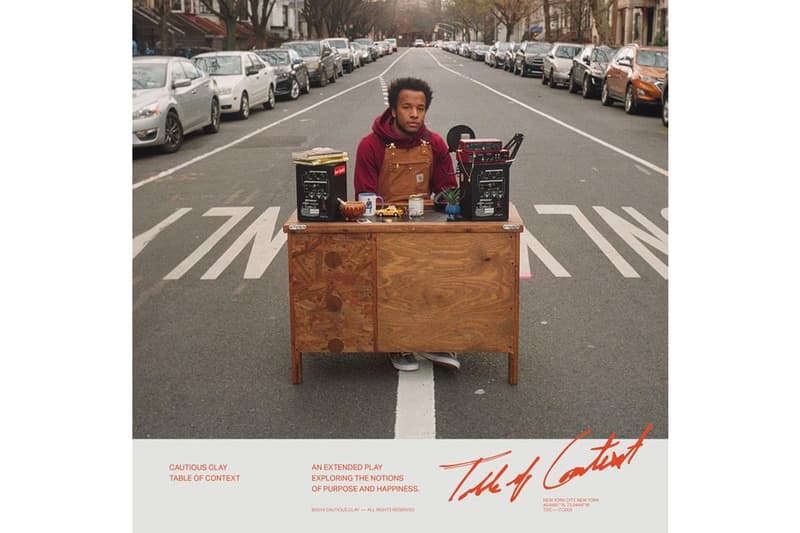 After releasing his debut album Blood Type and a range of follow-up singles and projects last year, R&B/Soul up-and-comer Cautious Clay doesn't seem to be slowing down his creative drive. Now the artist has revved up his sonic engines once again, releasing his first project of 2019, an EP titled Table of Context.
Carrying forth with his signature sound, Clay relishes in his soulful vocals and intelligent songwriting. The production hits well alongside Clay's sound, offering up a variety of guitar accompaniments on tracks like the lead track "SIDEWINDER" and "SATURDAY MORNING CARTOONS," which features a well-placed feature from UMI. "REASONS," which was co-produced by Hudson Mohawke, delves into harsher territory, clearly evident by the highly distorted guitar and abrupt horns that rip away throughout the cut. Clay's first project of 2019 shows a promising taste of what he has in store for the remainder of the year.
You can stream Cautious Clay's Table of Context EP below.
For more music news, Tek.Lun just dropped an experimental beats EP.