Z Money, Gucci Mane & Hoodrich Pablo Juan Unite for "Millions"
Released on Guwop's birthday.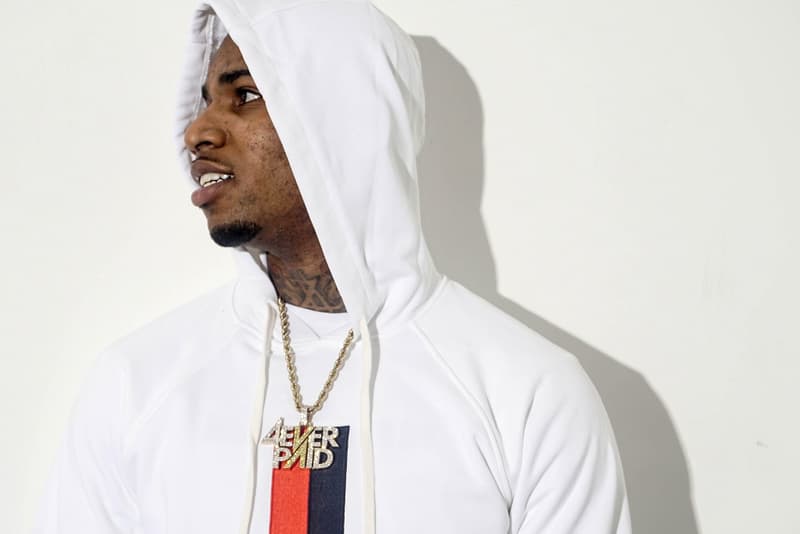 Continuing to solidify his spot as one of the most talented and successful young artists in Gucci Mane's contemporary 1017 camp, Z Money teams up with Hoodrich Pablo Juan and his legendary 1017 Eskimo Records boss for his latest single, "Millions." Considering Z Money's involvement with soul food restaurants, trucking businesses, real estate outfits and dog-breeding businesses, the title of this track couldn't be more appropriate; his mind is definitely firmly on the "millions" he's making.
"Guwop asked the Eskimos to come down to Miami," Z Money tells us, breaking down the origins of "Millions." "We shut down Hit Factory Studios for a night and were going between rooms with me, Gucci, Pablo, Mal & Quill. 'Millions' was the vibe once the beat played. We went straight in!"
"Man, I can't say how he [Gucci Mane] has not influenced me," Z Money adds, opening up about Guwop's influence on him. "Every day, he inspires me to become a better man and artist."
Lastly, Z Money has a birthday message for Gucci Mane as well. "Happy PAID Day Vato, and many more! 1017 til the world blow!! NNYYEEEEEAAHHHH." Considering February 12 is Gucci Mane's birthdate, the release of "Millions" couldn't come at a better time.
You can stream Z Money, Gucci Mane and Hoodrich Pablo Juan's collaborative "Millions" record — produced by Izze the Producer — below. Last year, Z Money released a well-received project titled Chiraq Mogul, so expect many more new sounds in the near future.
For more, check out Gucci Mane's "Off the Boat" video from the end of last year.