UPDATE: The World Record Egg Has Hatched
Dropping the big "reveal."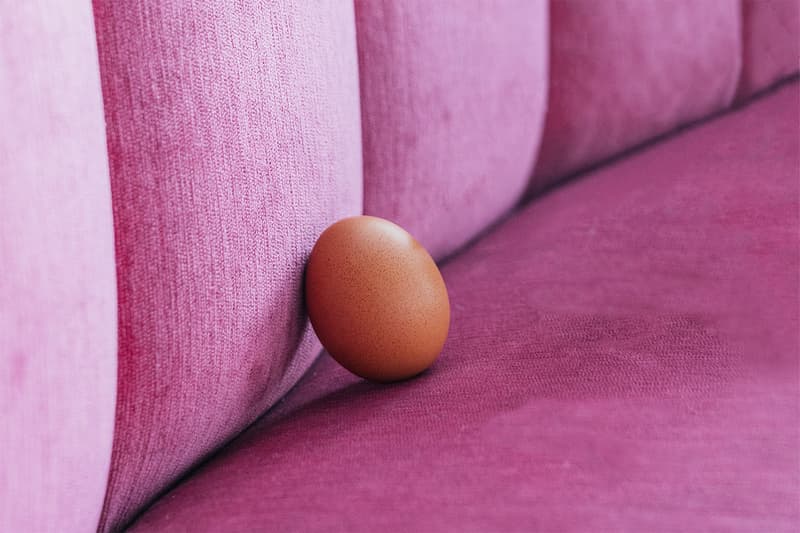 UPDATE: As promised, Hulu has made the big "reveal" regarding what's inside Instagram's The Egg. Teased over the course of the Super Bowl, Hulu dropped a number of puzzles and hints on it Stories, all leading up the a coded sentence that read "We liked the egg."
A one-minute-video eventually went live on Hulu, where The Egg cracks, revealing a PSA for mental health, and the stressors that come with social media use. The text on the video read:
"Hi, I'm the world_record_egg (you may have heard of me). Recently I've started to crack. The pressure of social media is getting to me. If you're struggling too, talk to someone. We got this. MentalHealthAmerica.net #talkingegg"
There is no news yet on if this was a Hulu marketing initiative from the get-go, or if this was just one-of-many ways that @world_record_egg will be doing sponsorships with various partners. One thing is for sure, this big reveal was a step in a positive direction.
Are you eggcited for the reveal? Watch World Record Egg at 8PM PST on Hulu. ? #EggGang pic.twitter.com/uSn0mBJeNw

— hulu (@hulu) February 4, 2019
Thank you @hulu for not making this a product endorsement ❤️ #hulu #worldrecordegg #superbowl #eggang pic.twitter.com/XB6PTWJa0t

— Nick (@optimistNick) February 4, 2019
We'd like to thank #TalkingEgg for shining a limelight on #mentalhealth tonight with an important message. Not everyone chooses to #fightintheopen for mental health, but you did for the 1 in 5 Americans living with a mental health condition. Thank you, #EggGang! ?? pic.twitter.com/9KPlXG5re4

— Mental Health America (@MentalHealthAm) February 4, 2019
Original article from February 2, 2019
Eugene the Egg has just signed its first sponsorship, partnering with the streaming company Hulu. Announced earlier, The World Record Egg posted a photo of its signature cracking egg image, but this time the egg had laces on the front resembling that of a football.
The posts then went on to say that "all would be revealed" at Super Bowl Sunday with a call to action to catch the big news over at Hulu. To confirm the partnership, Hulu took to Twitter to post the hashtag #EggGang. It seems Hulu has something big planned, as they not only forked out big money to advertise at one of the most watched events in the United States, but they've now gone and penned a deal with the holder of the most Instagram likes (52 million).
To find out more about the "egg-nigma" that is Eugene the Egg, check out our exclusive tell-all with the Instagram phenomenon.
? #EggGang

— hulu (@hulu) February 2, 2019