sacai & Beats by Dre Announce BeatsX Collaboration & Release Date
Chitose Abe and Beats Electronics President Luke Wood speak on the collaboration.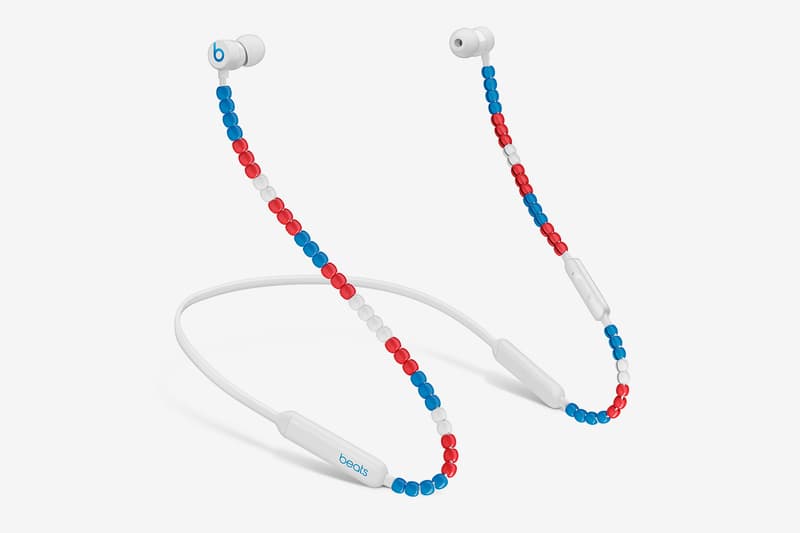 1 of 13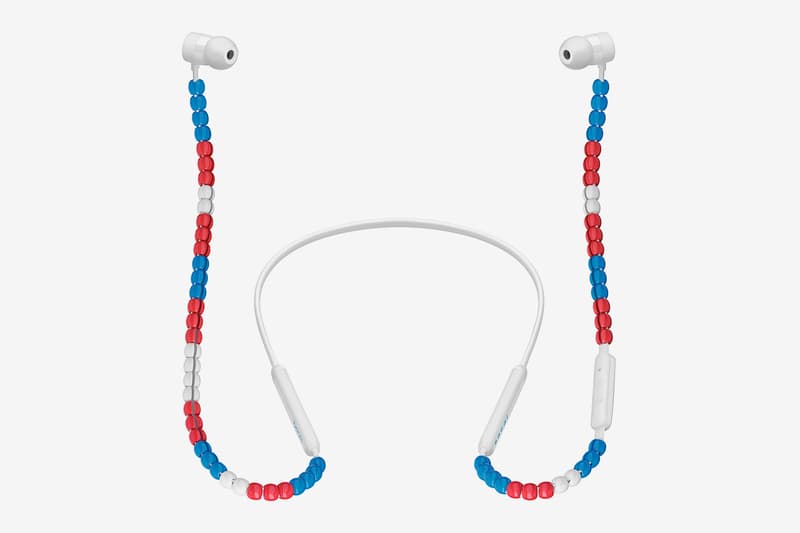 2 of 13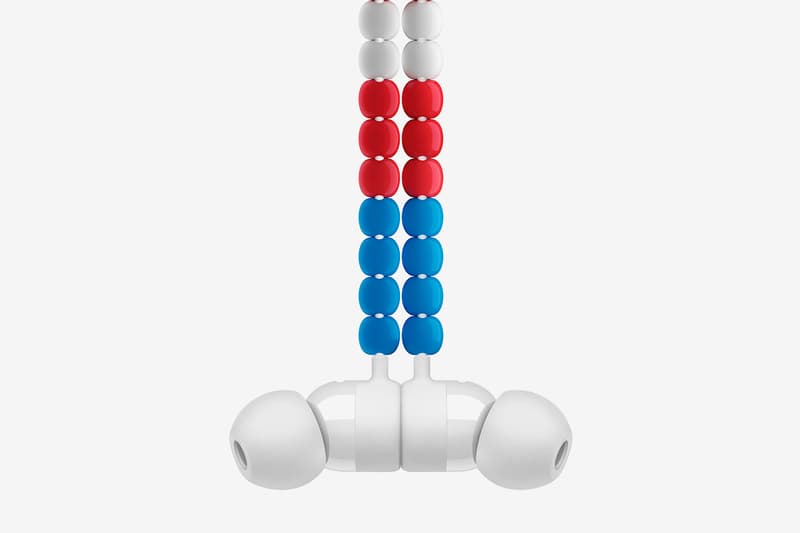 3 of 13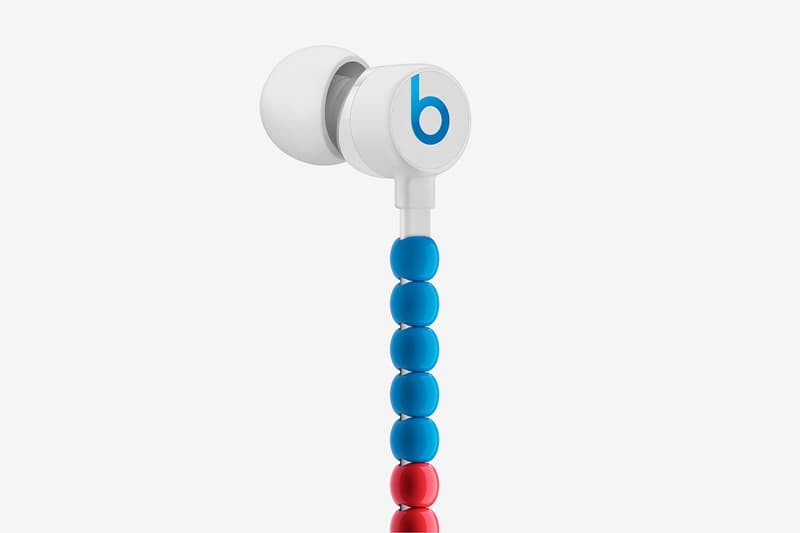 4 of 13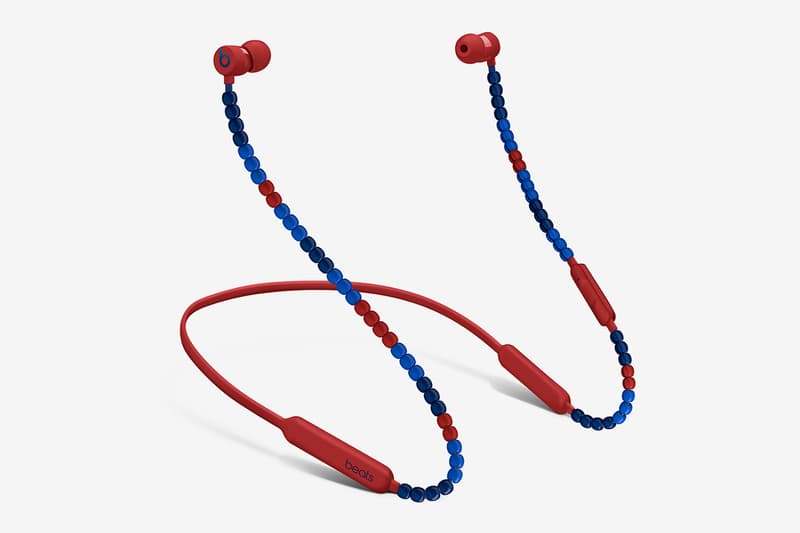 5 of 13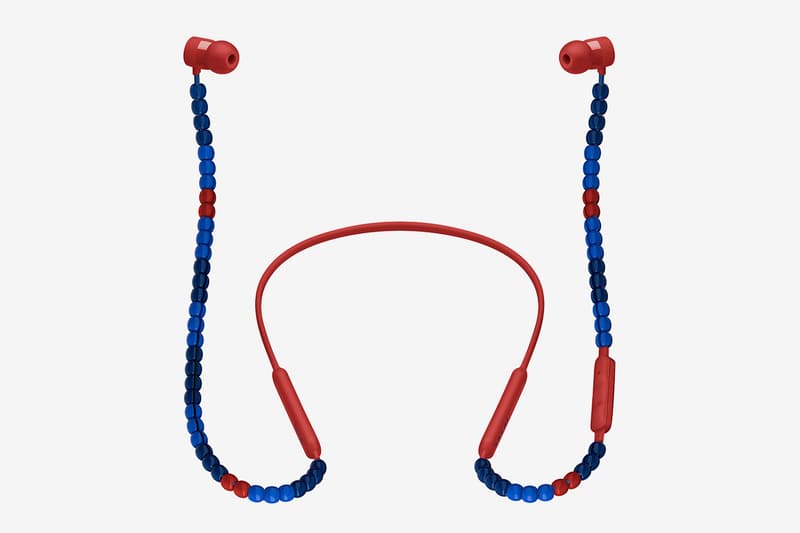 6 of 13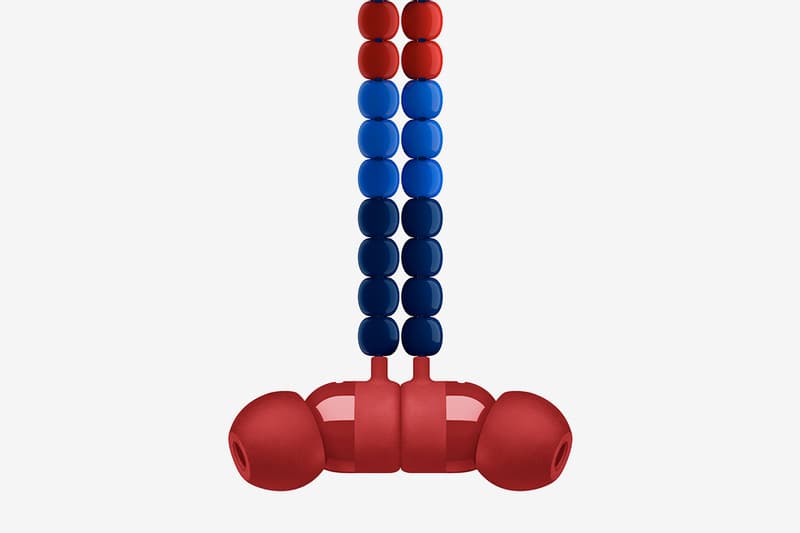 7 of 13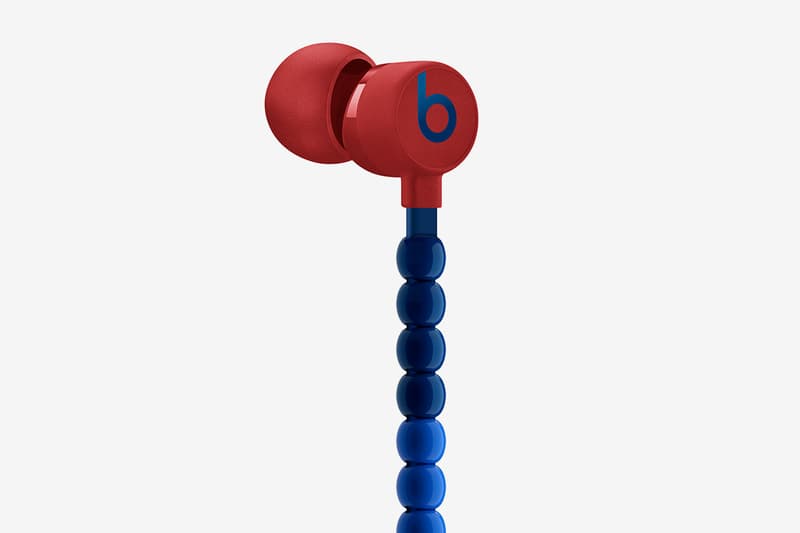 8 of 13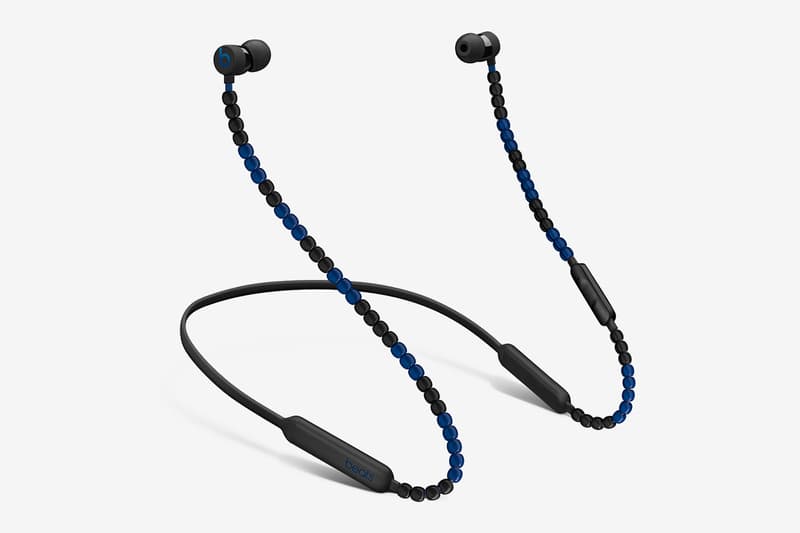 9 of 13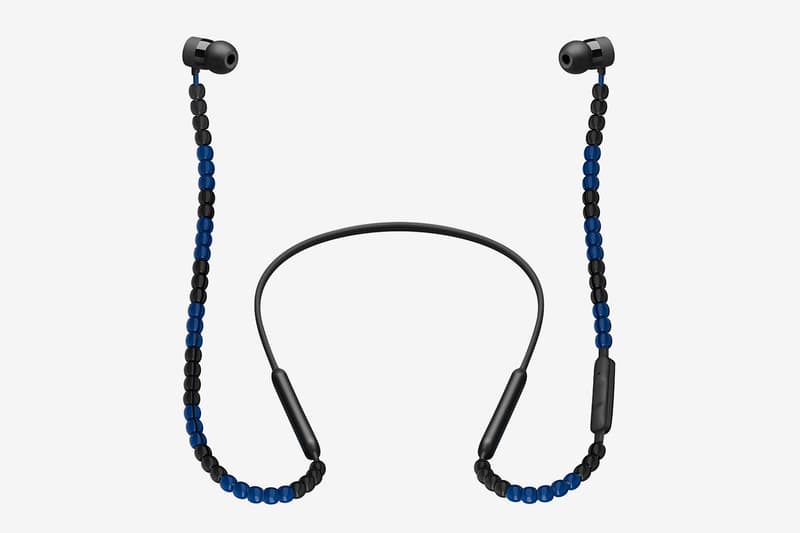 10 of 13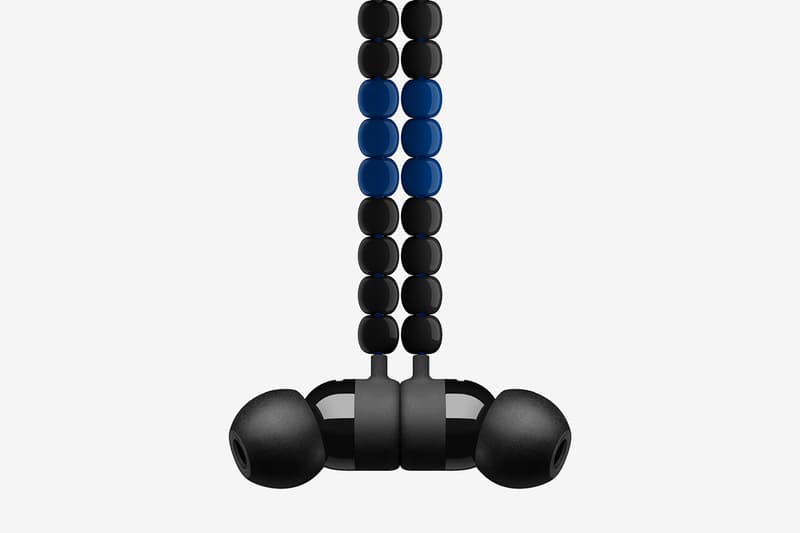 11 of 13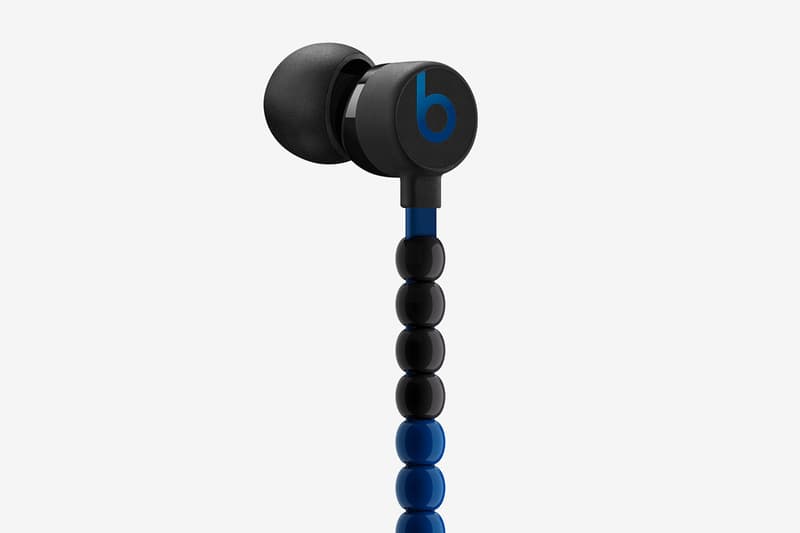 12 of 13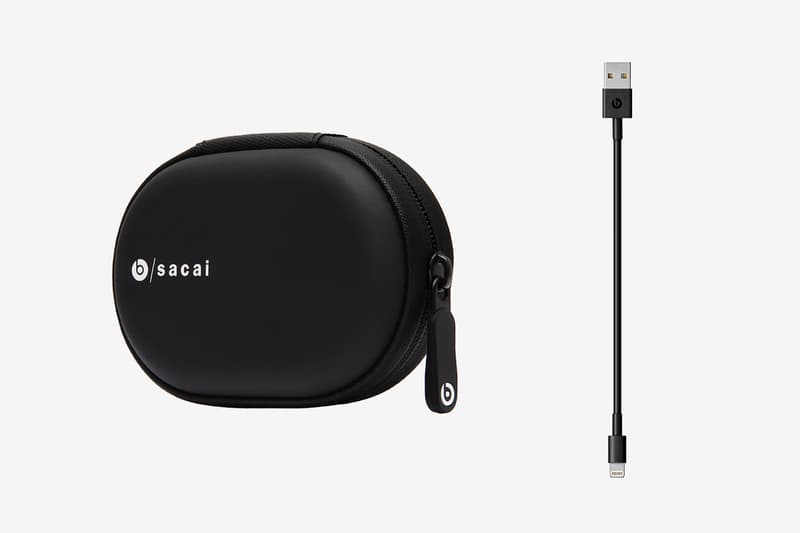 13 of 13
Originally unveiled at sacai's Fall/Winter 2019 runway show in Paris, the Japanese label and Beats by Dre have recently come together once again to officially unveil their collaboration.
The team-up draws inspiration from artisanal jewelry and juxtaposes it with the technological utility of the headphones with customizable beads. When not in use, the magnetic sides of the buds allow the fashion-focused tech to be worn as a necklace. Building on the individuality associated with music, the designer Chitose Abe transformed the BeatsX headphones into deeply personal accessories with the collaboration.
Set to release in "Burned Red," "Deep White" and "True Black," the customizable sacai x Beats By Dre BeatsX features an eight-hour battery with Fast Fuel charging that gives two hours of playback off five-minute charge. The wireless earphones also come with RemoteTalk functionality which allows you to access your phone and adjust playback seamlessly. The magnetic construction and Flex-Form cable ensures that the earphones can be easily stored in the accompanying sacai branded carrying case.
Priced at $150 USD, the sacai x Beats By Dre BeatsX collaboration is set to release March 4 at apple.com. Catch our conversation with Chitose Abe and President of Beats Electronics Luke Wood below to learn more about the highly-anticipated collaboration.
In case you missed it, Dover Street Market is set to open a dedicated beauty space in Paris.
Chitose Abe
How did this collaboration with Beats come about?
The first conversation with the Beats team happened almost two years ago. We coincidentally had an opportunity to meet and realized we had a mutual interest in each other and discussed how it would be great if we could do something together. To be honest, I did not have a very clear idea of how I would approach this collaboration but after consideration, an idea gradually came to me that would show sacai's philosophy and concept on their product.
How do the earphones fit into the theme of the sacai FW19 collection?
The theme of the sacai men's FW19 and women's Pre-Fall 2019 collection is "mix culture." I brought different elements from everywhere and mixed them like a "cultural melting pot." Disparate ideas are mixed and spliced together and somehow, they create "togetherness" in beautiful harmony. The Beats earphone itself is sleek and modern, so I purposely mixed it with contrasting beads in playful colors.
Was there a specific inspiration for the design of the actual earphones?
As I mentioned above, I was imagining something embellished could be good. The idea of beads came when I saw the beads in beautiful color combination used on decorative accessories.
Recently, sacai has participated in an increasing number of collaborations. What does collaboration mean to the label now?
I only choose to work with and engage in collaborations with brands that I have a genuine interest or connection in order for me to create something new and unexpected. For the brand, collaborations are a good opportunity to introduce sacai to a broader audience.
The sacai x Beats earphones mark a continuing connection between fashion and technology. What is sacai's stance on this interesting tech focus in fashion?
Today, technology is always around us. I intend to make clothes that fit people's daily life and I'd like to change people's "just another day" into something fun and special with my creations. For me, it's very natural that we choose something we really like in terms of design because tech products are always around us and could be something that changes your feeling or mood of the day.
Luke Wood
Tell us about your relationship with sacai, seeing that Beats has previously worked with cult-status Japanese fashion brands like fragment design and UNDERCOVER.
Japan is such a prolific environment for great design talent and we have been fortunate to work with some of the best. The relationship with sacai is singular in that there is no brand like sacai. Over the last twenty years, sacai has consistently created a body of work that is challenging yet beautiful; incredibly progressive yet full of utility. I'm particularly drawn to sacai's use of bricolage to tell new stories from pieces of the old. Hip-hop is from church music, dancehall, soul, r&b — it's a similar mixture of old artifacts embedded with new meaning and done in an artful way.
This is the first time that a Beats collaboration has "added physical elements" to existing hardware (rather than just a change of color, the addition of graphics or an accompanying case). Was it difficult to execute from a production standpoint?
It took a lot of focus and time but that is something both brands are comfortable with. It was an inspired approach and worthy of the hard work to assure the best possible execution. I think we learned a lot in the process but it was also super fun.
It's also the first time we've seen a "customizable" collaborative release (with the personalizable beads). Is user-customization a future trend for Beats?
We always drive towards a truly great idea. I come from the world of the recording studio and you can have the greatest engineer, producer, singer and recording equipment in the world but without a great song, you are wasting time. We are always looking for that special song.