Hikari Shimoda Questions the Shifting Notions of Pop Art in Latest Exhibition
Entitled "Can Pop Art Show The Way to Nirvana?"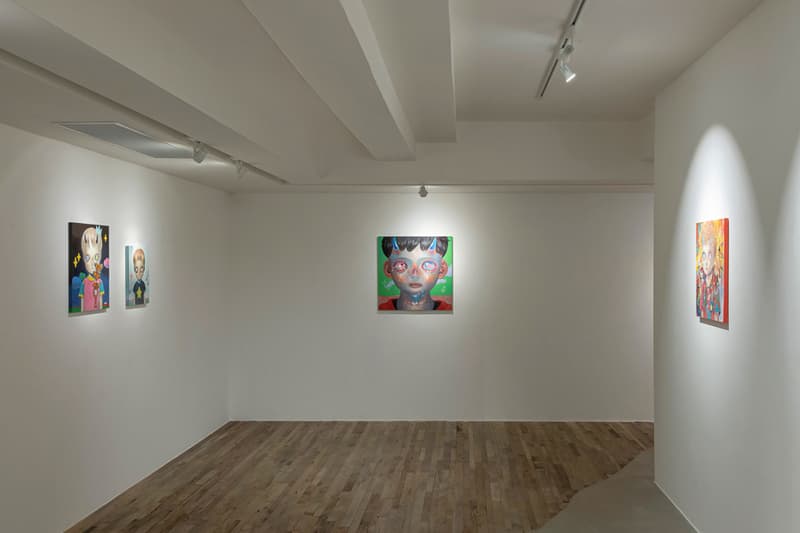 1 of 11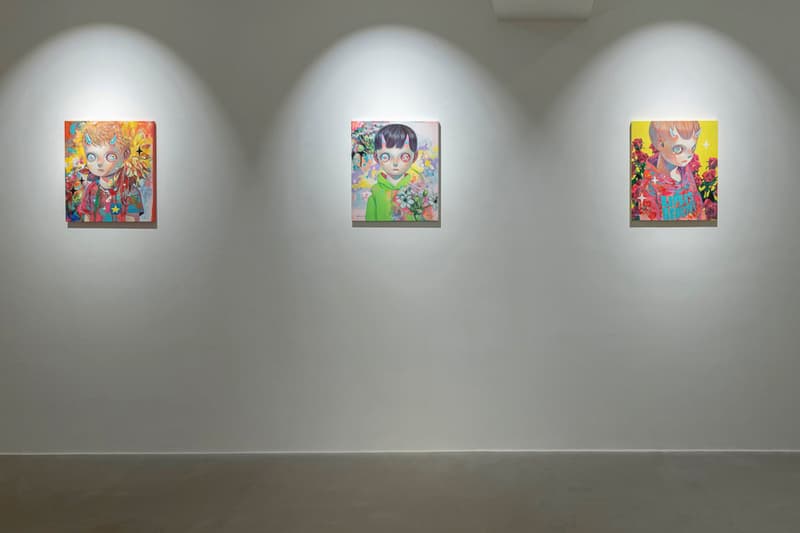 2 of 11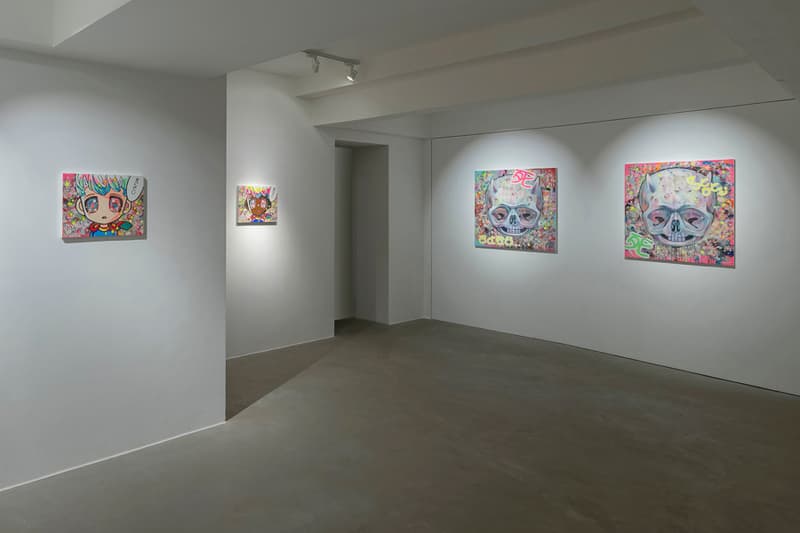 3 of 11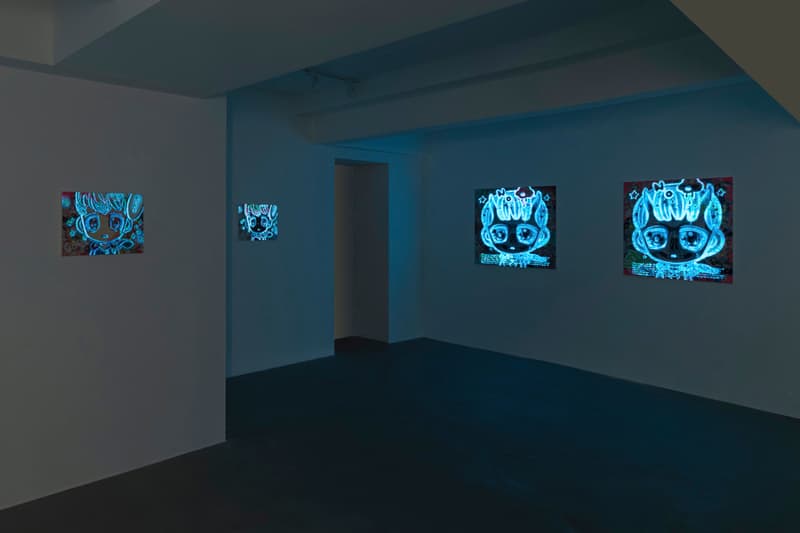 4 of 11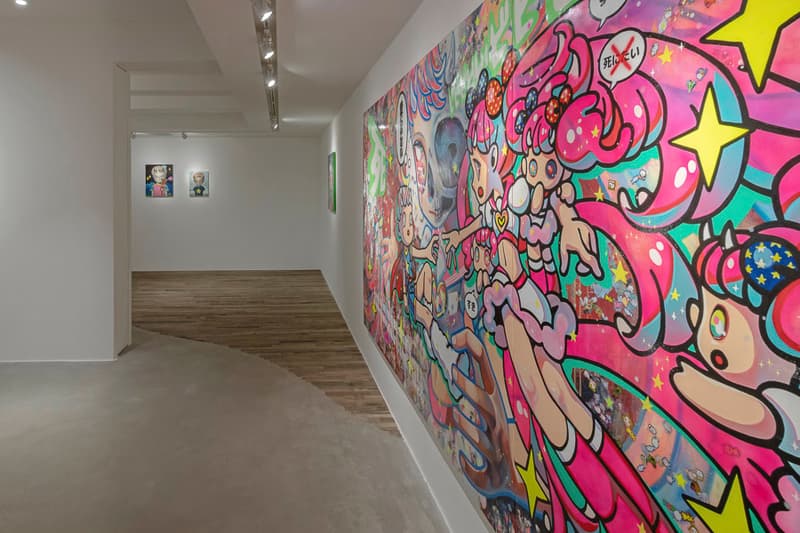 5 of 11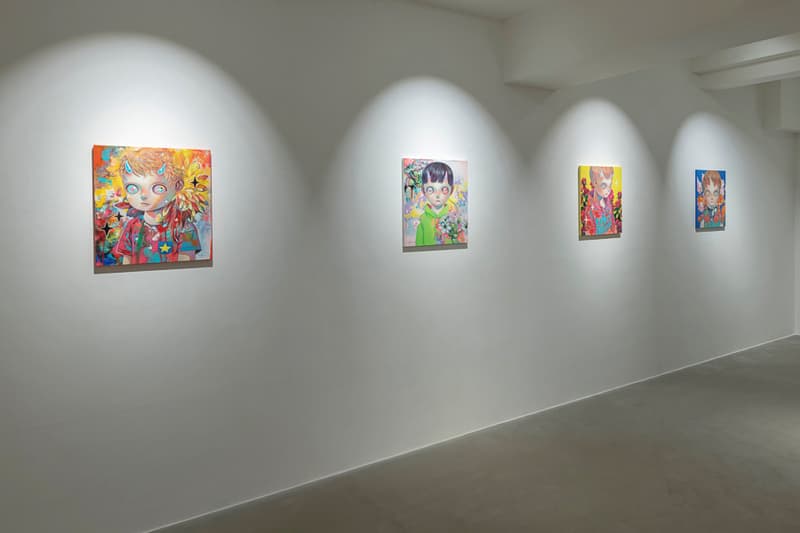 6 of 11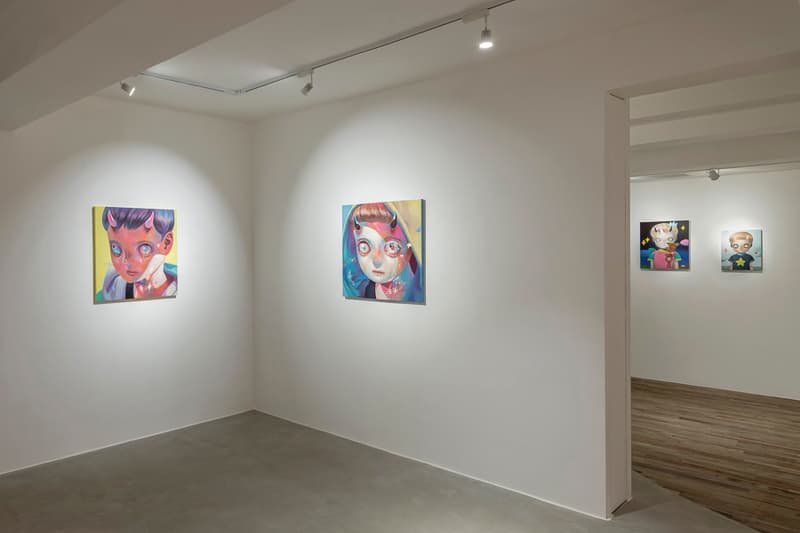 7 of 11
8 of 11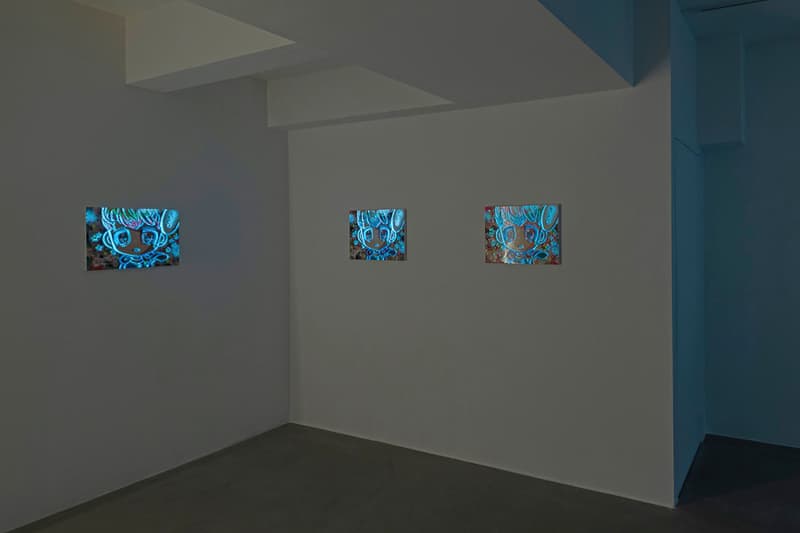 9 of 11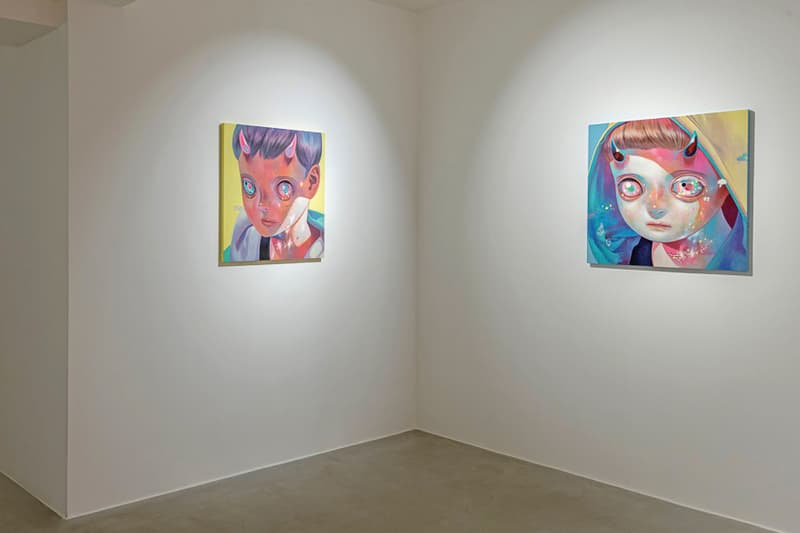 10 of 11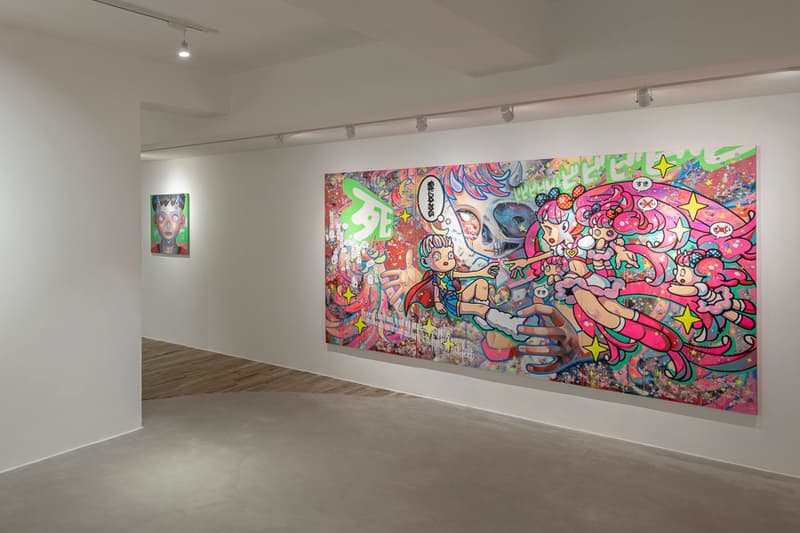 11 of 11
At initial glance, Hikari Shimoda's colorful acrylic paintings of starry-eyed subjects may appear adorable. However, upon careful observation, viewers will realize that there are sinister visual cues surrounding the Japanese artist's fantasy-filled artworks. This swaying perception of Shimoda's pop art is emphasized in her latest presentation at Over The Influence Hong Kong entitled "Can Pop Art Show The Way To Nirvana?"
Acrylic works on canvas showcasing Shimoda's latest series are placed across the white wall gallery space. Several of these works feature an invisible layer of blacklight paint, revealing a more demonic side to the subjects portrayed when the gallery's lights turn off.
"An idea of POP contains cuteness and catchy, and it often represents serious, dark, and deep issues as a medium. Maybe POP in today's world is the wreck of people despairs. Despairs could be left in the past. Willpower could be floated up out of the darkness," said the artist in a statement.
Tour the exhibition above. The show is currently on view at Over The Influence Hong Kong until March 16. Elsewhere in art, learn more about Alife's special collaboration with the Brooklyn Museum that honors seminal artist Faith Ringgold.
Over The Influence, Hong Kong
1F, 159 Hollywood Road
Central, Hong Kong