Disney Park to Host First Official 'Magical Pride' LGBTQ Celebration
Packages begin at $340 USD.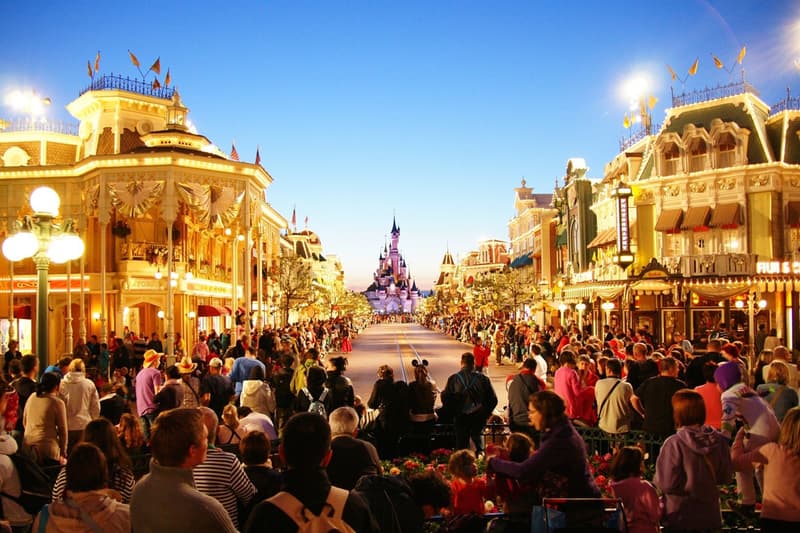 Disneyland Paris will host an official LGBTQ event later this year, becoming the first park in the franchise to present such an experience. On June 1, the French location will roll out the inaugural Magical Pride Party, inviting the LGBTQ community and supporters to take part in the celebration.
The party will offer a range of special activities including meet and greets with Disney characters, karaoke, a chance to be in the "Magical March of Diversity Parade," and themed photo ops, among others. In addition, guests taking part in the festivities will be granted special access to certain attractions. Packages will begin at $340 USD and range up to $2,400 USD per person.
Though this is the first official gay pride event on Disney's docket, the park has observed the movement in other ways over time. For example, members of the LGBTQ community assemble at Disneyland in California wearing matching gear for Gay Days Anaheim, which is next taking place from October 4-6, 2019. Meanwhile in Florida, individuals congregate at Walt Disney World for Gay Days Orlando, set this year for August 13-19, 2019.
More information on the upcoming Magical Pride Party can be found on the Disneyland Paris website.
Tokyo Disney Resort recently released news of its own, unveiling a room dedicated to the game Kingdom Hearts III.