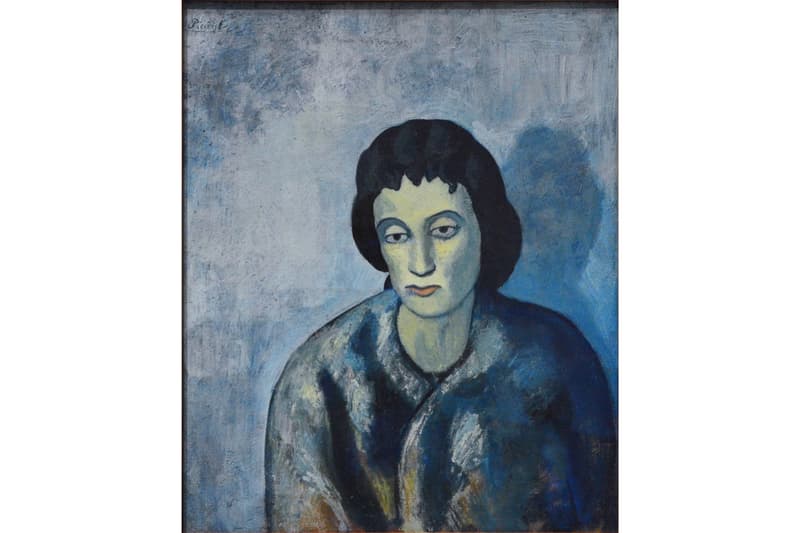 Fondation Beyeler Displays Rare Artworks Made by a 20-Year-Old Picasso
Created during the legendary artist's "Blue and Rose Periods."
---
The Fondation Beyeler in Switzerland has launched a comprehensive exhibition surrounding Pablo Picasso's earliest paintings. Entitled "The Young Picasso – Blue and Rose Periods," the presentation is currently displaying works from the legendary artist made between 1901-1906. A total of 80 pieces loaned by acclaimed national and international collections are spotlighted in the show. Collectively, the institution aims to spotlight a pivotal era in Picasso's prolific career that defined his representational works and sparked global recognition from the fine art world at the time.
"At the age of just twenty, the aspiring genius Picasso (1881 – 1973) was already engaged in a restless search for new themes and forms of expression, which he immediately brought to perfection. One artistic revolution followed another, in a rapid succession of changing styles and visual worlds," said Fondation Beveler in a statement. "The forthcoming exhibition at the Fondation Beyeler places the focus on the Blue and Rose periods, and thus on a central phase in Picasso's work. It also sheds fresh light on the emergence, from 1907 onward, of Cubism, as an epochal new movement that was nevertheless rooted in the art of the preceding period."
Preview the exhibition in the video below and then head over to Fondation Beyeler's website to learn more. Elsewhere in art, Tate Modern will soon launch a major exhibition of works by Olafur Eliasson.
Fondation Beyeler
Baselstrasse 101, 4125
Basel, Switzerland