Casio G-Shock Announces Its Most Expensive Watch to Date
How much?!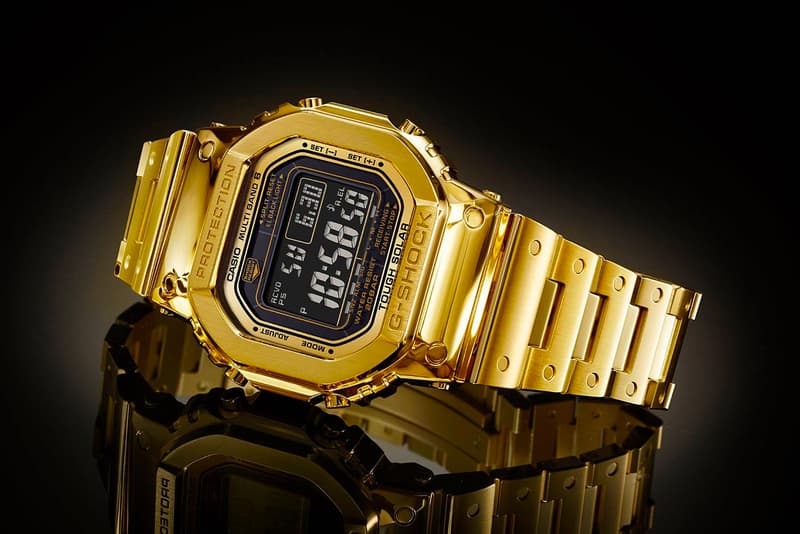 Casio reveals its latest G-Shock to celebrate the watch's 35th anniversary. The G-Shock picks up from the 2015 Basel World Dream Project" GW-5000, a concept watch made from 18K yellow gold.
This time around, the concept is being brought to life in 35 examples. The "G-D5000-9JR" will see the impact-resistant square case, brand, and screws all cast from 18K gold. As with all G-Shocks, the watch comes packed with Casio technology and functions — the watch receives split-second time correction thanks to the use of radio wave tech from six stations around the world, and is powered via Casio's Tough Solar charging system.
The craziest aspect of this watch has to be the price, as this limited edition G-Shock will retail for ¥7.7 million JPY (approximately $69,500 USD). Those interested will have to submit a pre-order to Casio's web store on May 15, where it will later be shipped in December.
For more news on accessories, check out this $129,000 USD diamond-encrusted Patek Philippe.