Gucci Mane Soundtracks Your Holidays With 'East Atlanta Santa 3'
No matter what you're cooking up this season, Guwop has your back.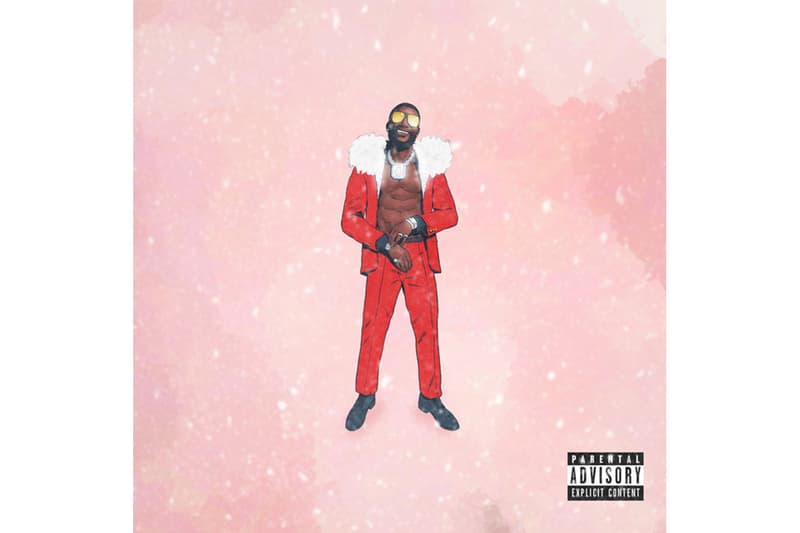 The soundtrack to your Christmas shenanigans has arrived. Gucci Mane is ringing in the festive season once more with the fourth installment of his East Atlanta Santa series. The newest edition, titled East Atlanta Santa 3, follows 2014's East Atlanta Santa, 2015's East Atlanta Santa 2: The Night GuWop Stole X-Mas, and 2016's The Return of East Atlanta Santa. Just yesterday Guwop announced the album, releasing the project's first single "Jingle Bales," which details a festive, trap-filled flip of the iconic Christmas carol.
Clocking in at 16 tracks, the new project packs features from Quavo, Jason Derulo, Rich the Kid, Asian Doll, and more. Production-wise, Guwop has recruited Metro Boomin, Murda Beatz,  and Zaytoven, amongst others. As is expected, every track off the project capitalizes on the Christmas theme, everything from jolly tunes around trapping it up to eerie creepers that emulate Dr. Seuss' The Grinch ensure that no matter what you're cooking up in the kitchen this season, Gucci Mane's wholesome holiday soundtrack has your back.
You can stream East Atlanta Santa 3 below.
For more music news, listen to the deluxe version of Young Thug's So Much Fun.