StockX is Giving Away a Prize With Every Purchase All Weekend Long
With prizes as major as free sneakers for a year.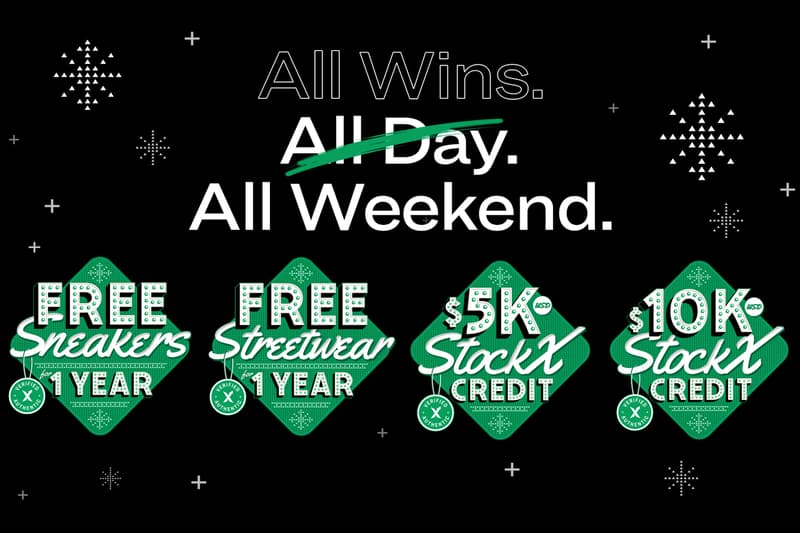 There's no excuse not to shop at StockX this weekend with its extended Black Friday promotion. The online platform is completely rethinking the concept of free gift with purchase, updating the ages old promotion for the modern streetwear and sneaker enthusiast. Similar to years past, each order from the retailer will come with a surprise add on. While the prizes will range in value, a few lucky shoppers will see major giveaways accompanying their orders, including free sneakers for a year and free streetwear for a year. StockX is also also giving away big ticket gift cards with values of $5,000 USD and $10,000 USD.
Head over to StockX now to check out the extended Black Friday promotion, which kicks off this Friday, November 29 at 12:01 EST and will run all weekend long.