Katherine Langford Explains Why Her 'Avengers: Endgame' Scene Got Deleted (UPDATE)
The emotional clip is now on Disney+.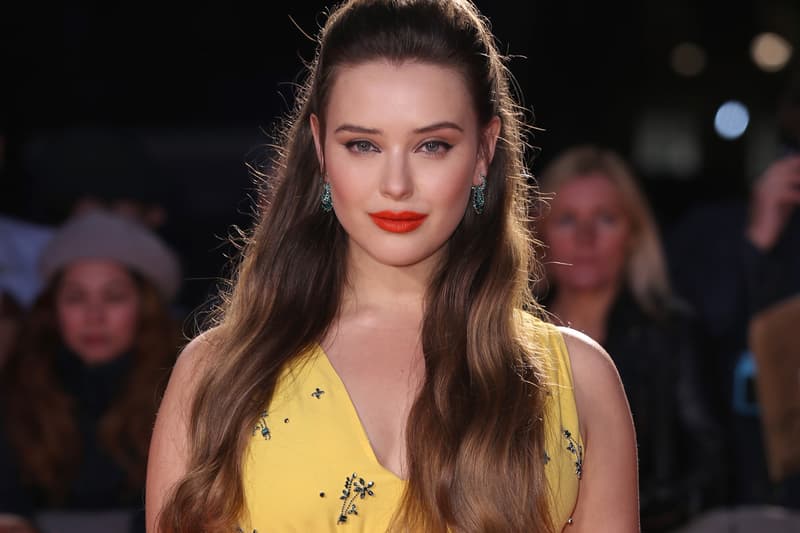 UPDATE (November 28, 2019): Katherine Langford's deleted Avengers: Endgame scene finally made its way over to Disney+ when the new streaming service debuted earlier this month.
Now the 13 Reasons Why actress is opening up about why the clip was deleted from the theatrical release. During her appearance on The Tonight Show With Jimmy Fallon, Langford discussed the scene finally seeing the light of day, and how she was happy just to get the opportunity. "It's a weird thing because… you're just perpetually terrified that you're going to spoil something." Langford added, "I mean, I'm such a huge fan of the Marvel films and the Russo brothers, so when Marvel reached out to me to play Iron Man's daughter, that was such an honor. And ultimately it didn't make it into the film, and creatively, like, that makes sense and that's totally fine. I was just content with having the memory in my head."
Directors Joe and Anthony Russo previously spoke about their decision to cut the scene from Avengers: Endgame, revealing that it didn't come lightly.
"We showed it to a test audience, and it was really confusing," Anthony said on the Happy Sad Confused podcast. "What we realized about it was we didn't feel an emotional association with the adult version of his daughter. It wasn't resonating with us on an emotional level which is why we moved away with it."
Co-writer Christopher Markus spoke with Variety earlier this year, explaining how the scene took away from the pace of the movie's ending. "It was just a very sort of ruminative scene in a time when you really wanted to be on the plot. And as much as … and it also, because of its nature that we're going through, we couldn't move. It's not a scene you could say, 'let's try it at the beginning.' It only made narrative sense where it was, but it didn't make pacing sense. So it just had to go."
Fans can see Langford's scene now in Avengers: Endgame on Disney+. Find the original story below.
---
Original Story (November 13, 2019): It's been over a year since rumors of Katherine Langford being casted in Avengers: Endgame surfaced. When the 13 Reasons Why actress never made her debut in the summer blockbuster, fans began to wonder if she was cast in Marvel's upcoming Disney+ series Hawkeye as Kate Bishop instead.
Well now with the long-awaited arrival of Disney's streaming service Disney+, Langford's deleted Avengers: Endgame scene has now surfaced. In the touching scene Tony Stark (Robert Downey Jr.) meets his happy, well-adjusted grown-up daughter Morgan Stark, portrayed by Langford. "I'm proud of you. And sad. I'm strong like mom," Morgan tells her father. "And I'm happy. I'm happy we had the time that we did. And that you were there for me until you couldn't be." To which Stark replies: "I'm happy if you're happy." He then kisses her on the cheek while Morgan simultaneously tells Tony that she loves him. Tony then whispers in her ear, "I love you 3,000." Fans are given more insight as to why Tony sacrificed his life to reverse Thanos' snap.
"We felt it ground the movie to a halt and we felt he did something similar in the next sequence when he gives his own eulogy," co-director Joe Russo said in the video commentary. "What can happen in a film this big is you can have ending after ending after ending and it starts to feel like the movie's never going to end. When you have too many [ending] sequences in a row, you can dilute the value of each one of them."
Additional deleted scenes that are available on Disney+ include an extended clip of Hawkeye and Black Widow being attacked on Vormir, Mantis thinking Gamora is a zombie, and all the Marvel heroes planning their final battle.
Avengers: Endgame, is now available to stream on Disney+.
In related news, Disney submits Robert Downey Jr. and more for Avengers: Endgame Oscar consideration.
Tony Stark meets adult Morgan Stark
in this new deleted scene from #AvengersEndgame pic.twitter.com/Yg2ByJcAiM

— cosmic (@Q82004yousef1) November 12, 2019
Deleted scene from the movie Avengers: Endgame with Morgan Stark is now available on Disney +.@ManaByte @DanielRPK pic.twitter.com/KIRqG1tIcc

— Kącik Popkultury (@KacikPopkultury) November 11, 2019
In this scene, Star-Lord telling his team that Gamora is alive, Mantis asks if she is a zombie. pic.twitter.com/t3L5lHzG1V

— Kącik Popkultury (@KacikPopkultury) November 12, 2019