Ciara Taps City Girls & Lupita Nyong'o for Self-Love Anthem "Melanin"
The 'Us' star interpolates her Troublemaker moniker.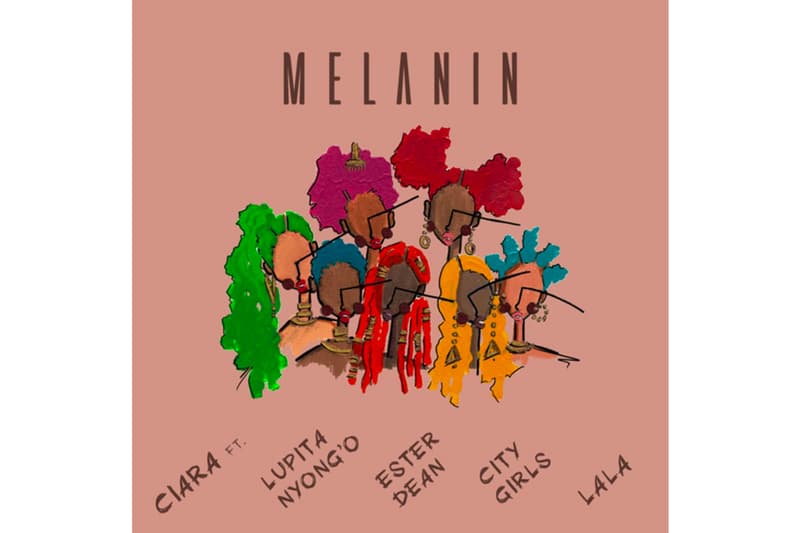 Ciara has enlisted City Girls, La La Anthony, Ester Dean, and Us actress Lupita Nyong'o (under her Troublemaker pseudonym ) for her newest single "Melanin." Produced and co-written by Dean, the track serves as an anthem of self-love that Ciara has been showcasing since the release of her Beauty Marks album. "It celebrates the beautiful shades of culture that comprise the inner and outer beauty of everyone. Embracing the unique nature of our skin tones threads together the tapestry of humankind," she said in a statement.
Clocking in at four-and-a-half-minutes, the single kicks off with Dean's catchy chorus followed by a number of verses from Ciara. Anthony, JT, and Troublemaker cash in halfway through the song, with Nyong'o referencing Wu-Tang, "C.R.E.A.M," her Mexico City birthplace and Kenyan heritage, as well as Kenyan long-distance runner Eliud Kipchoge.
Stream "Melanin" on Spotify and Apple Music.
Elsewhere in music, Madlib has confirmed completion of the forthcoming Black Star album.