Take a Look Inside Acne Studios' Brutalist Scandanavian Headquarters
The Swedish brand sets up shop in the former Czechoslovakian Embassy.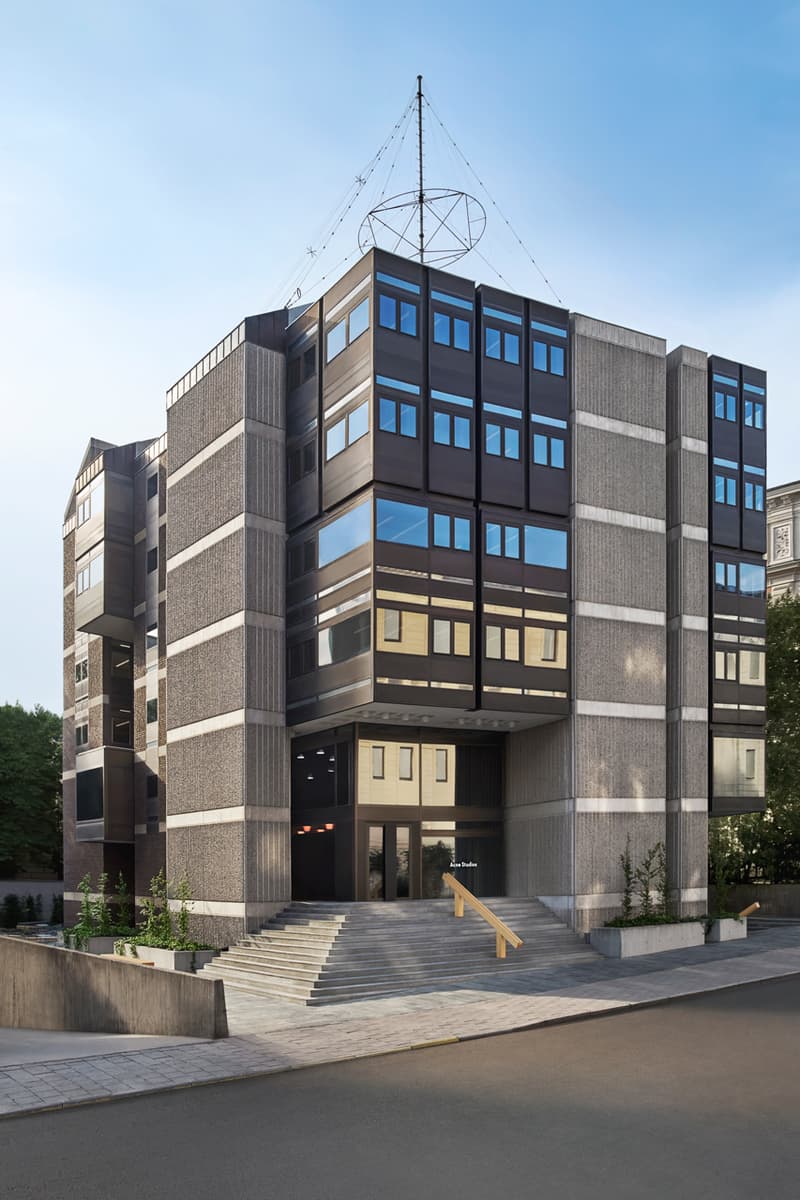 1 of 6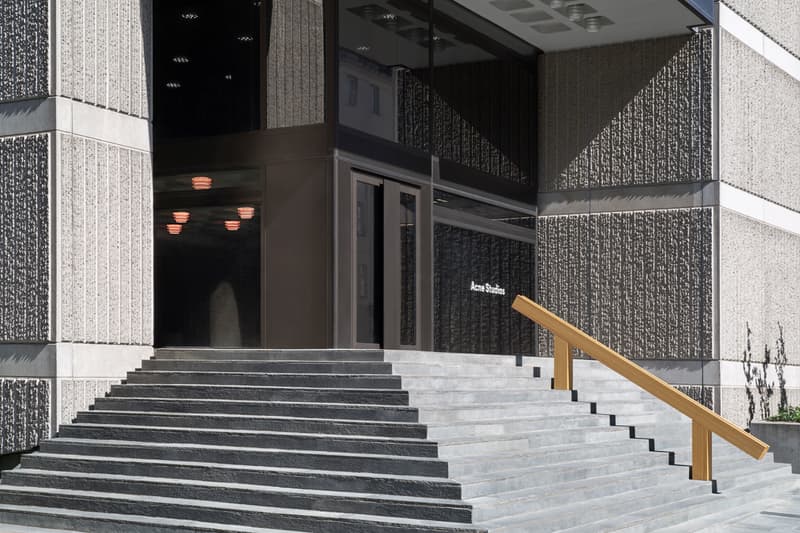 2 of 6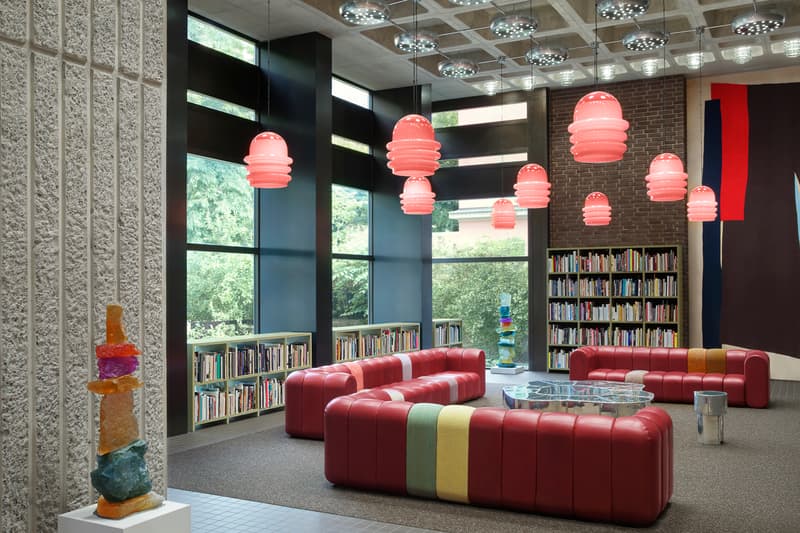 3 of 6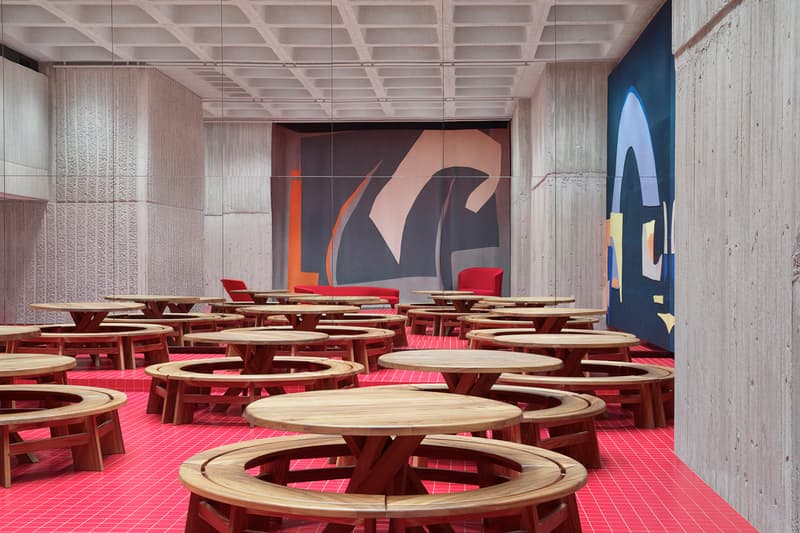 4 of 6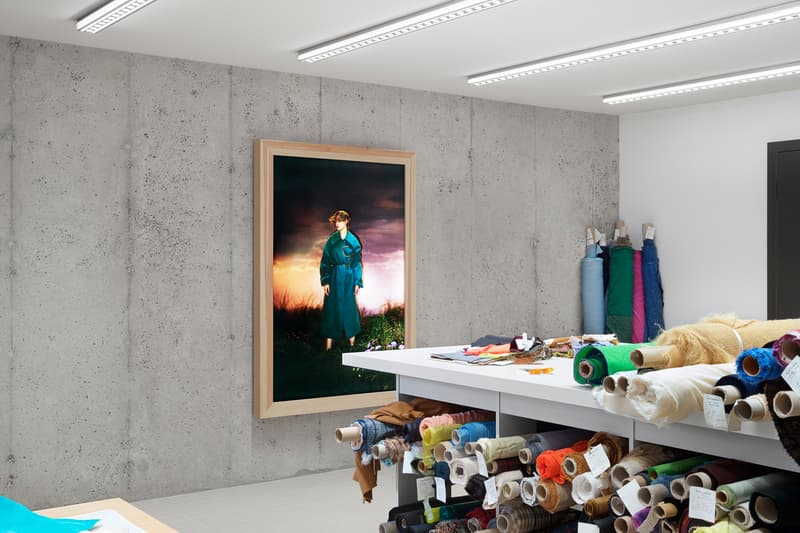 5 of 6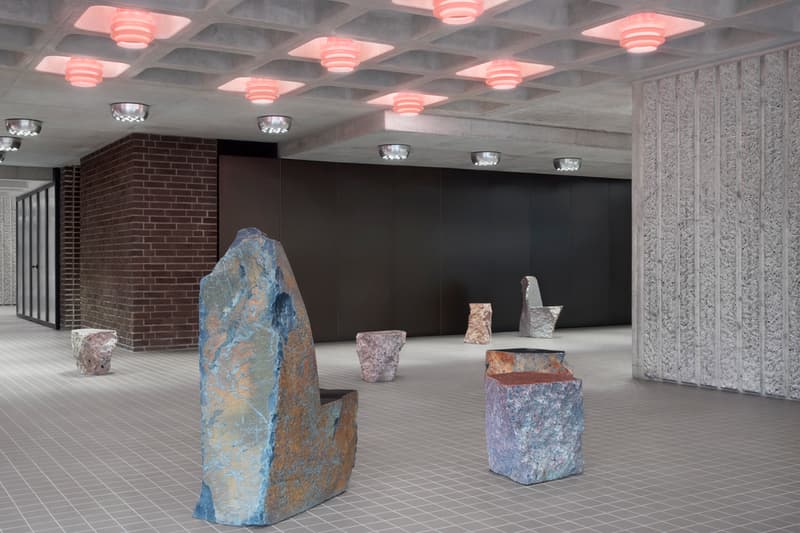 6 of 6
Acne Studios is embracing a Brutalist environment for its new workplace, reopening its Stockholm-based headquarters in the city's former Czechoslovakian Embassy. Dubbed "Floragatan 13" after the street where it is located, the contemporary office space was designed to preserve architect Jan Bacon's original construction from the 1970s, while custom furnishings and artwork promote the ambiance of a "fashion school."
The building encompasses ten floors and features an open layout in order to encourage collaboration and creativity among employees. Designer Max Lamb was recruited to bring his flair to the interiors, creating furnishings like carved stone seats for the lobby and a luxe metallic table for the library. Artist Daniel Silver added his touch with a series of unique abstract collages, utilizing archival Acne Studios fabrics for the colorful, large-scale works. Meanwhile, the Swedish brand tapped longtime collaborator Benoit Lalloz for the pink-hued light fixtures throughout.
"When we started looking for a new building, I made a sketch of the way fashion design works. I wanted the arteries of fashion to flow, with a building that captures the feeling of constant progress, of an experimental place," said Acne Studios creative director Jonny Johansson. "Acne Studios is always evolving, and I want this space to evolve with us. We will continue to add details in the month and years ahead. I believe design is alive, whether it's fashion or interiors."
Elsewhere for Acne Studios, the brand recently delivered its latest fashion collaboration of workwear-inspired pieces, working with NBA star Russell Westbrook for the capsule.