Sanam Khatibi Questions American Power Structures in Latest Exhibition
Titled "An hour before the Devil fell."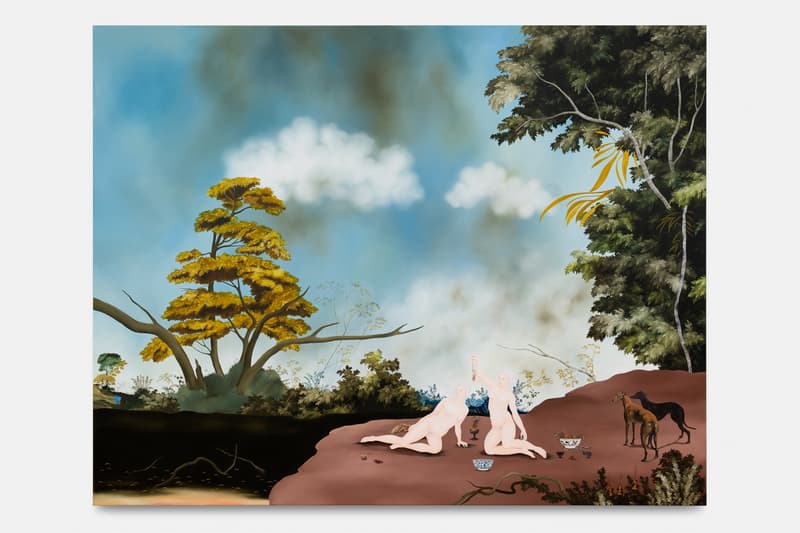 1 of 13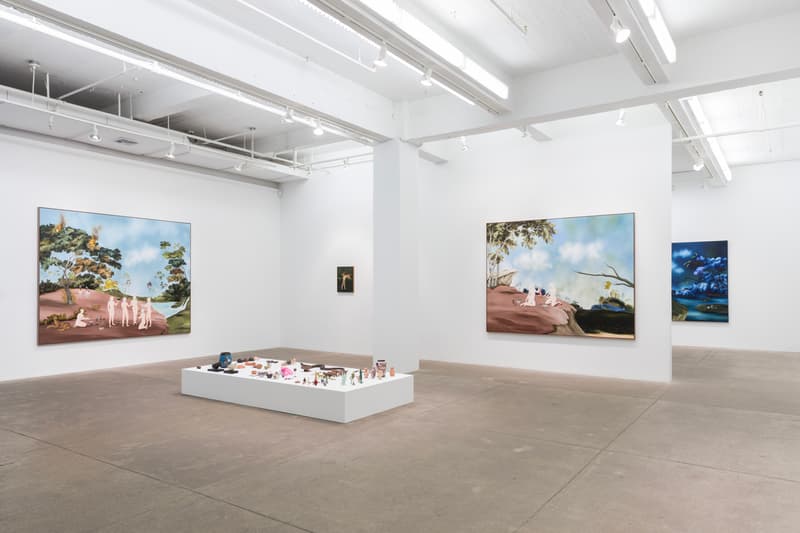 2 of 13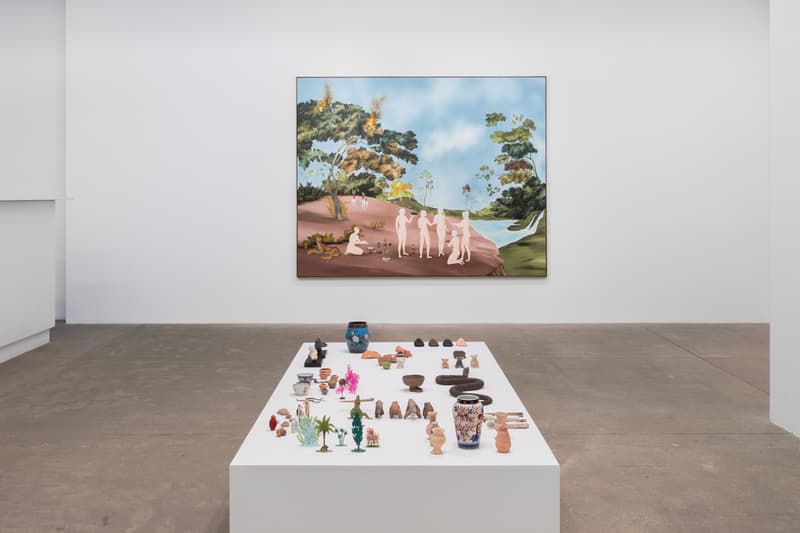 3 of 13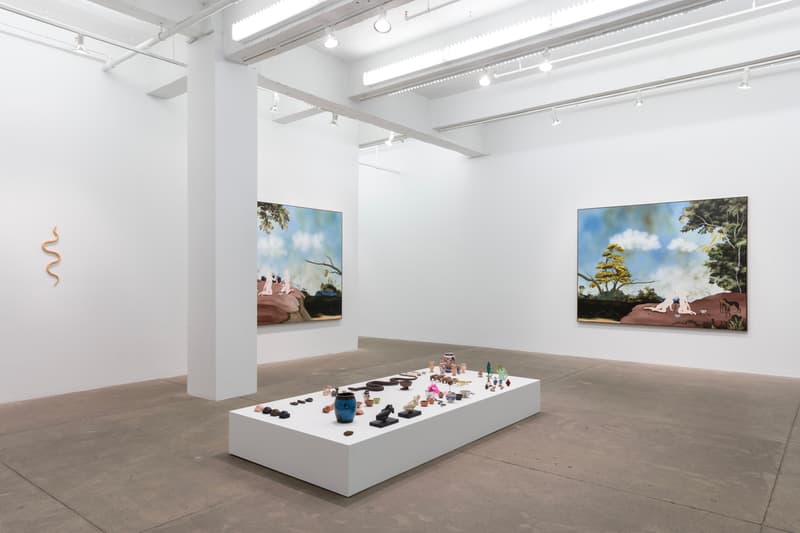 4 of 13
5 of 13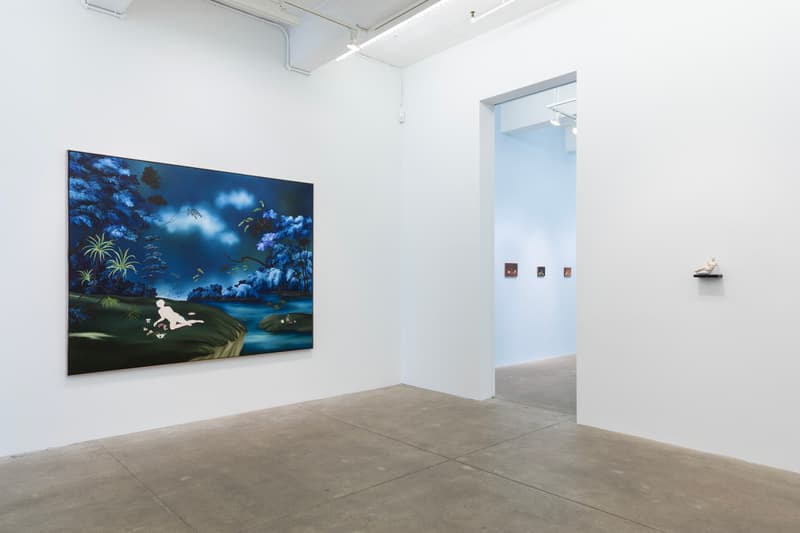 6 of 13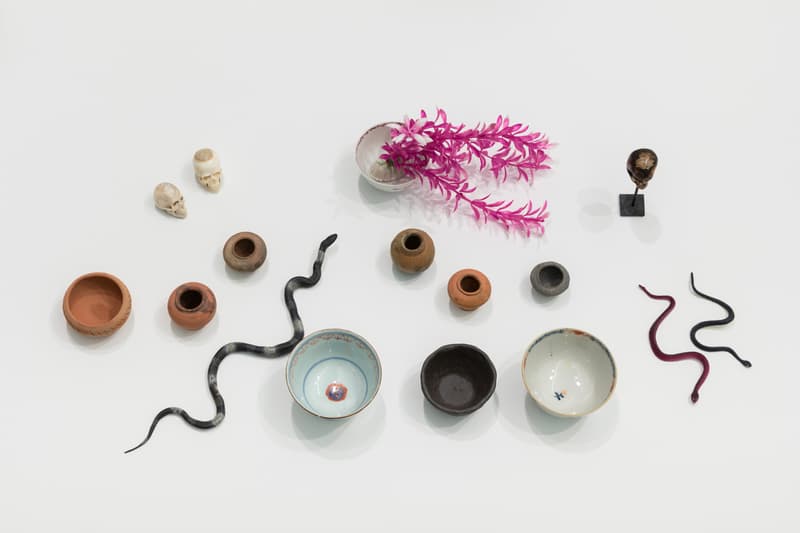 7 of 13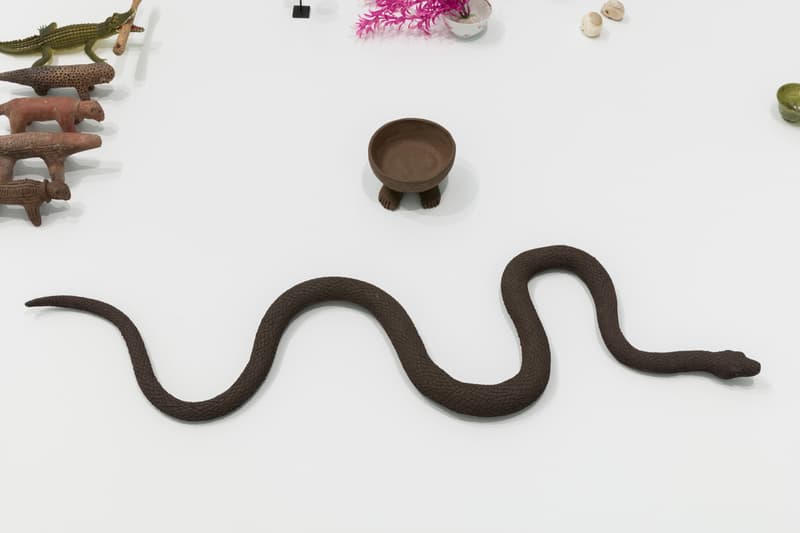 8 of 13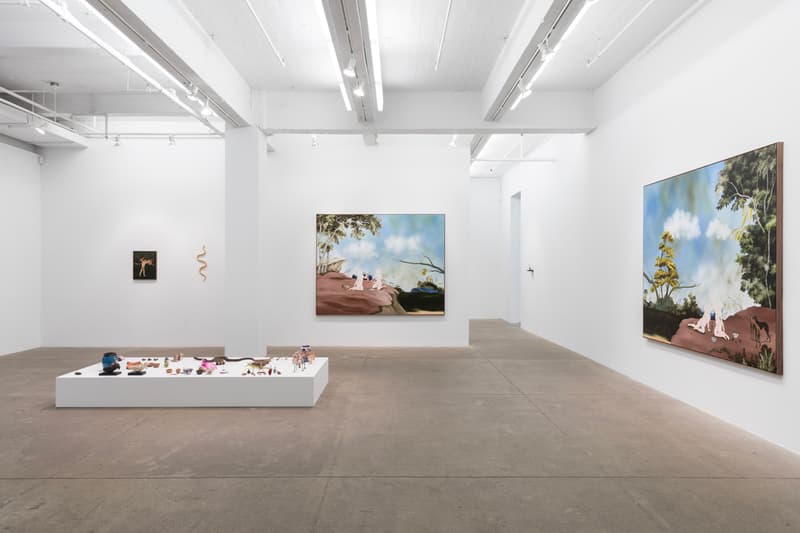 9 of 13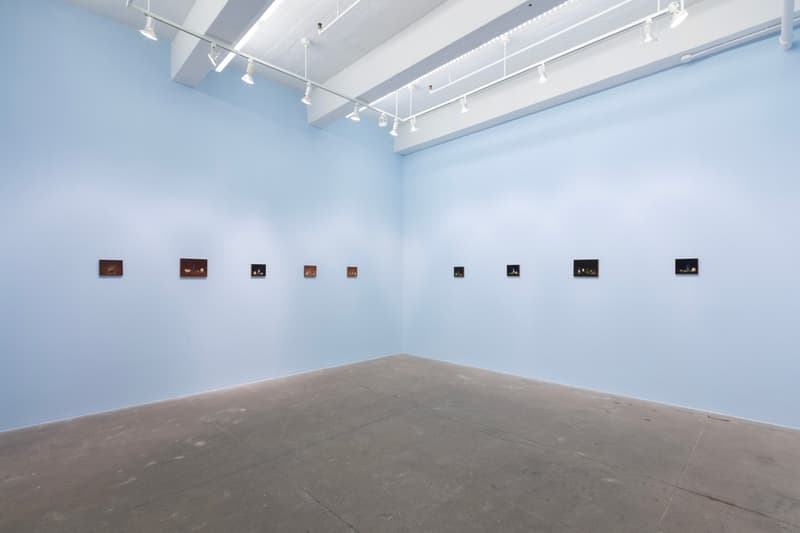 10 of 13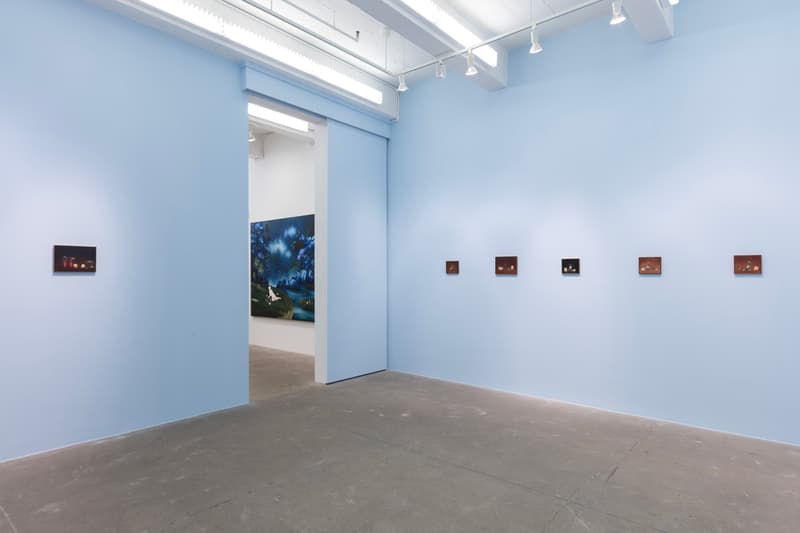 11 of 13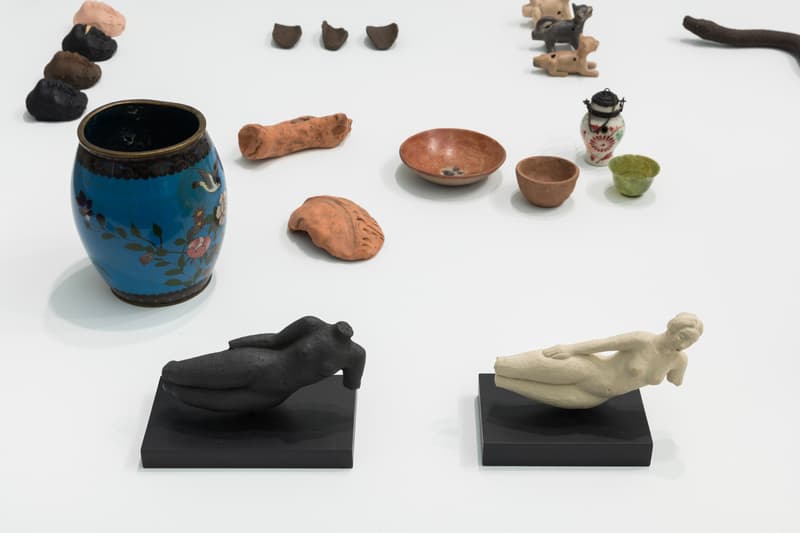 12 of 13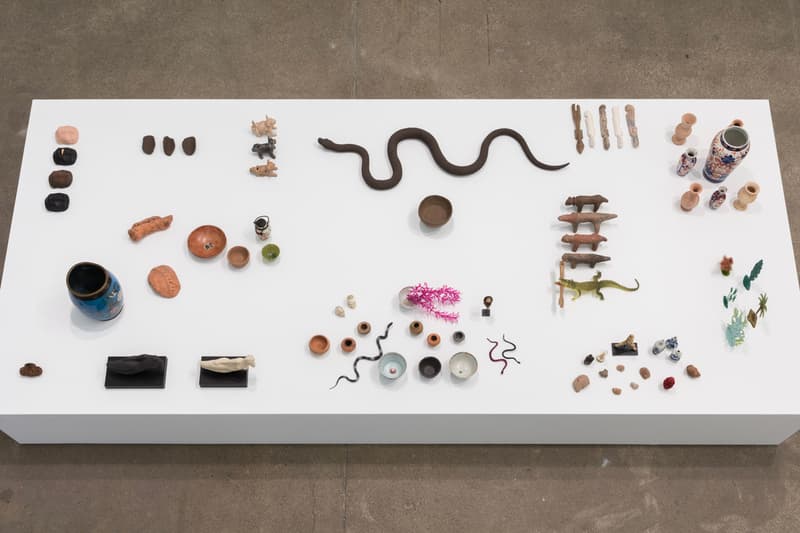 13 of 13
P•P•O•W Gallery in New York City is currently hosting a solo exhibition of original artworks by Tehran-born artist Sanam Khatibi.
Titled "An hour before the Devil fell," this new body of work by Khatibi is comprised of highly-detailed landscapes and nymph-like figures that "conquer and are conquered in equal measure by the flora and fauna around them." Accompanying the paintings are sculpture, ceramics, and embroidery. "I tend to sacralize objects, and by doing so, I create an interaction with all things I collect and make," she said in a statement. "It's like creating a language of my own, and I have always considered this inherent ability as part of my practice."
With these surrealist works, the artist sheds light on personal and political power structures; she particularly focuses on American traditions, mythologies, and harsh realities in this latest body of work. The exhibition title is from a line in Arthur Miller's 'The Crucible' that was written during McCarthyism — a controversial period of time in American History where accusations of treason were made without proper evidence. The artist "calls into question the puritanical power structures that define the proverbial person," said the gallery.
Tour the exhibition above and visit P•P•O•W Gallery's website to learn more. "An hour before the Devil fell" is on view until November 16, 2019.
Elsewhere in art, KAWS recently launched his first exhibition in the middle east entitled "HE EATS ALONE."
P.P.O.W. Gallery
535 W 22nd St.
New York, NY 10011