Pusha T Speaks on Reuniting With No Malice on 'Jesus Is King'
Almost a decade since Clipse's last album.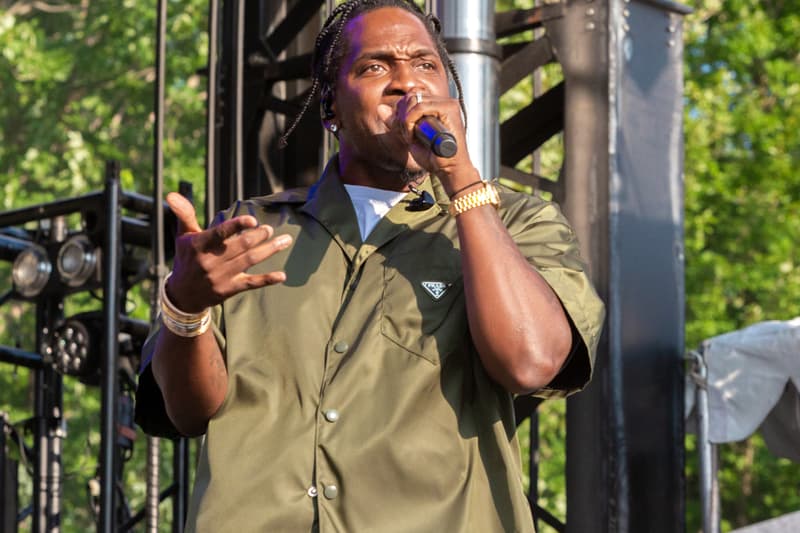 It's been close to a decade since Pusha T and No Malice were exchanging verses on their last collaborative LP Til the Casket Drops. The two former Clipse members have reunited in "Use This Gospel," which also happens to be the tenth track off Kanye West's Jesus Is King.
Greatly differing from their last collaborative endeavor together, the two rappers kept it clean with zero profanity in the track. It's a song that asks God for forgiveness for the past and shows appreciation for some of the blessings they have in their lives. In a release day interview, Pusha T commented on what it was like to reunite on a track with No Malice: "I'm the younger brother, man. I mean, I'm happier than — I can't even express it!" King Push went on to mention that "the whole theme of the Jesus Is King album totally speaks to where my brother is. Him and Kanye definitely bonded, probably way more than me and Ye bonded in the creation of this."
According to Kanye in an interview with Zane Lowe, No Malice helped Kanye pen some of the lyrics as West was struggling to figure out "how to rap for God." He recalls No Malice saying "I'ma write you a rap for this. You gon' rap on this." Kanye continued, "This is such a win for the kingdom." Measuring at just under three and a half minutes, the song marks the reunion of what's considered one of the best MC dynamics in hip-hop.
Scroll below for a listen of the track "Use This Gospel" off Kanye West's Jesus Is King.
Elsewhere, here's a look at every sample used in Jesus Is King.