Parisian Street Artist Pascal Boyart Hid $1000 of Bitcoin in His Latest Fresco
A tribute to the Yellow Vest protestors.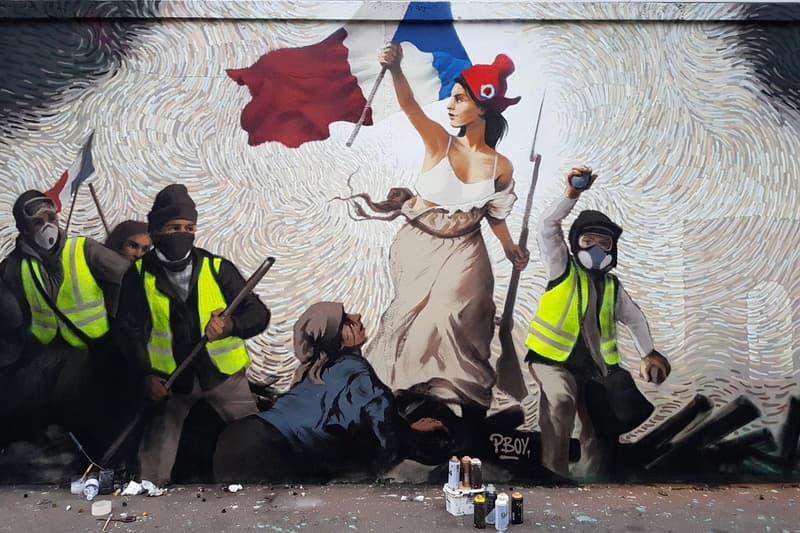 1 of 2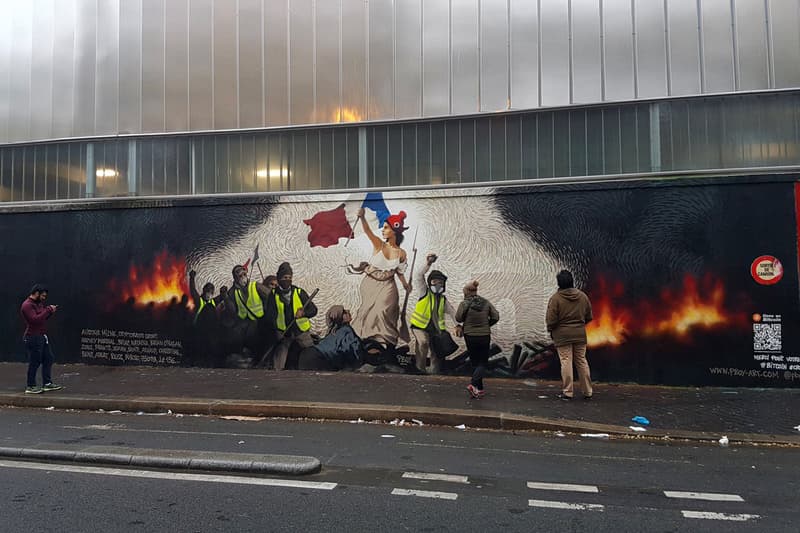 2 of 2
On January 6, Parisian artist and cryptocurrency activist Pascal Boyart unveiled his latest fresco painted somewhere on the streets of Paris. Interestingly, the work of art also features a special puzzle containing 0.26 BTC (approximately $1,000 USD).
The mural was said to be in honor of the 10th anniversary of the Bitcoin Genesis block, and simultaneously honored the revolutionary Yellow Vest protestors that have currently taken over the French capital. Just last week, the protestors announced they would be attempting a bank run in order to destabilize the local financial system.
The project titled La Liberté Guidant le Peuple (Liberty Guiding the People) resembles Eugène Delacroix's famous piece of the same name, was sponsored by Bitcoin "evangelist" Alistair Milne, and included an active QR code by which viewers could donate directly to the artist.
Antoine Giver took to Twitter on January 13 to announce that he had solved Boyart's puzzle, winning the 0.26 BTC grand prize. The artist later posted via his website a detailed look at how to solve the puzzle, which required a black light to uncover hidden messages on the mural as well as some rather quirky Bitcoin key coding.
Take a look at the mural above, and keep up to date with the artist in-case more Bitcoin mysteries pop up.
For more art news, check out Simon Lee Gallery's "Metal" exhibit.
#StreetArt treasure hunt in Paris with a #Bitcoin puzzle
For the 10th birthday of the genesis block, I painted this frescoe in Paris with a 0,26btc ($1000) puzzle in it.
Here's the public key: 1NqPwPp7hEXZ3Atj77Ue11xAEMmXqAXwrQ Thanks to @alistairmilne for sponsoring this ? pic.twitter.com/F7aIkxmp6t

— Pascal Boyart (@pascalboyart) January 7, 2019
. @marabrito31 & I just found the @pascalboyart 's mural painting puzzle in Paris. We are very happy to win this race. We thank PBoy, @alistairmilne, and every people involved in this artwork for their creativity.
1/3

— Antoine Giver of Etherium (@a_ferron) January 13, 2019