Post Malone & Swae Lee's "Sunflower" Hits No. 1 on Billboard's Hot 100
The 'Spider-Man: Into The Spider-Verse' single scores again.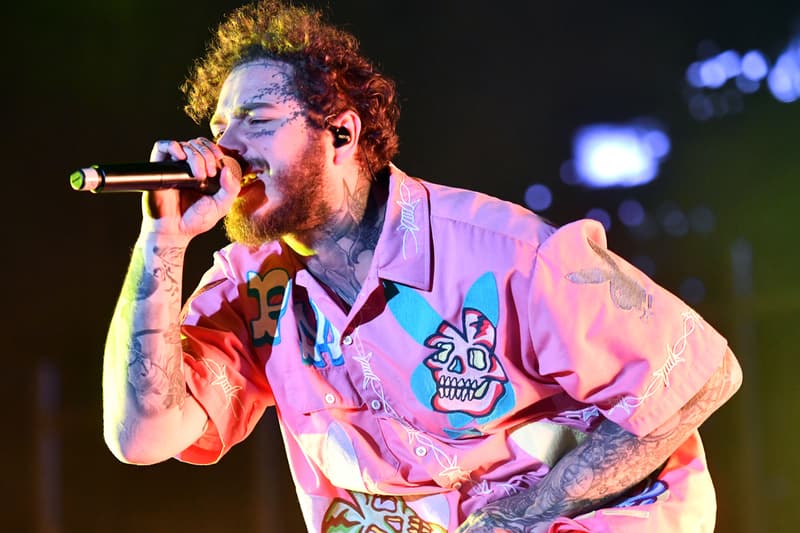 Coming off the recent release of the music video for the single, and after sitting for 12 weeks on the Billboard Hot 100 chart, Post Malone and Swae Lee's collaborative track "Sunflower" has become the No. 1 song in the country.
The record, which was released on October 18, ahead of its inclusion on the soundtrack to the critically-acclaimed animated film Spider-Man: Into the Spider-Verse, has been riding in the top 10 for several weeks. The duo previously collaborated on Post Malone's album Beerbongs & Bentley's, reaching the No. 15 spot with their track "Spoil My Night."
The No. 1 spot, however, is nothing new to either artist, with Post Malone maintaining steady dominance of the charts with his tracks "Rockstar" and "Psycho," and Swae Lee in the past hitting the spot with Rae Sremmurd's "Black Beatles."
While "Sunflower" recently obtained gold certification from the RIAA, we can safely assume that the single will likely score platinum status in the near future.
For more music news, Future just unveiled the track and feature list for "The WIZRD."
Billboard Hot 100 #1(+2) Sunflower, @PostMalone & @goSwaeLee [12 weeks]. *new peak*

— chart data (@chartdata) January 14, 2019