UPDATE: J. Cole Announces 'Revenge of the Dreamers III' Recordings Are Done
"That sh*t was beautiful."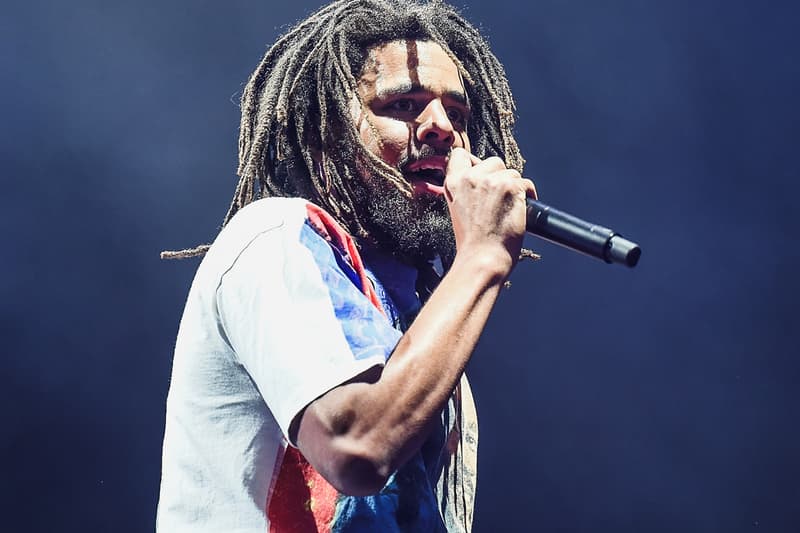 UPDATE: Rapper J. Cole has just announced that the recordings for the forthcoming Dreamville collaborative project Revenge of the Dreamers III has been completed. Taking to his social media account to make the announcement, Cole told his fans, "The Revengers sessions are done thank you to every artist and producer that came through. I love y'all, that shit was beautiful. Next step, finish the songs and let the [world] feel em."
Cole's manager Ibrahim Hamad also added, "Just put 124 songs/ideas in a playlist on this flight and that's not even every song on the hard drive yet."
Along with Dreamville member's Bas, Cozz, EarthGang, J.I.D, and Ari Lennox, upwards of 100 artists and producers also had a part in making Revenge of the Dreamers III happen. Keep it locked here for the official drop and check out the original story below.
The Revengers sessions are done thank you to every artist and producer that came through. I love y'all, that shit was beautiful. Next step, finish the songs and let the ? feel em.

— J. Cole (@JColeNC) January 17, 2019
Just put 124 songs/ideas in a playlist on this flight and that's not even every song on the hard drive yet #ROTD3 #Dreamville

— Ibrahim H. (@KingOfQueenz) January 17, 2019
---
J. Cole and his Dreamville colleagues have plastered a slew of teasers on Instagram to announce the forthcoming Revenge Of the Dreamers III compilation project. Each poster contains the caption, "Your presence and participation is requested for the recording sessions of the upcoming compilation album Revenge of The Dreamers III," with a different Dreamville member's name up top including Bas, Cozz, EarthGang, J.I.D, and Ari Lennox.
According to the invitation, the recording sessions are to take place in Atlanta beginning Sunday and running until January 16. The first Revenge Of The Dreamers compilation tape released in January of 2014 followed by a second project in December of 2015. Keep it locked here for updates and the project's official drop.
In more music news, Kim Kardashian teases Kanye West's "Sunday Service."
#ROTD3 pic.twitter.com/JwboDkFOx2

— Venus & Doc (@EarthGang) January 7, 2019
3peat @Dreamville pic.twitter.com/iUXcFcoSWi

— Bas (@Bas) January 7, 2019
Return of the Kufi 3. pic.twitter.com/ouSfq3KQLB

— Ice Bear (@ZekeST80s) January 7, 2019
Been requested by the man himself #rotd3 pic.twitter.com/YW4mmuJfeR

— Cozz (@cody_macc) January 7, 2019
pullin up pic.twitter.com/fvFCboJC9m

— sto boi (@OhChristo) January 7, 2019
Invitation accepted. #ROTDIII pic.twitter.com/H7wf31Bomn

— omen (@omen) January 7, 2019
@JColeNC thank you for having me?????? pic.twitter.com/mnGA60dete

— REASON TDE (@reasonTDE) January 7, 2019
We got 10 days to try and make this Revenge of the Dreamers III album. Think we can do it?

— Ibrahim H. (@KingOfQueenz) January 7, 2019