Stream HYPEBEAST Music Playlist 013
More tunes for your head top.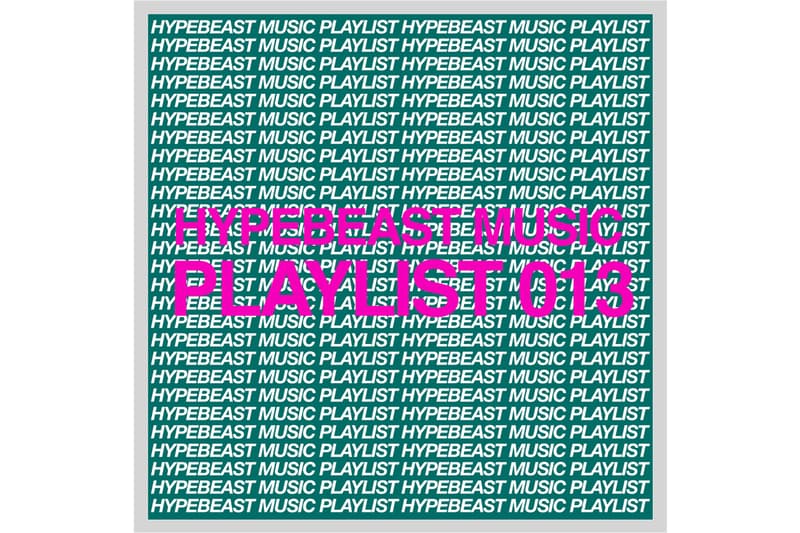 Trying to find new music to listen to? Get tired of listening to the same songs over and over? Well, the music division of HYPEBEAST is proud to present HYPEBEAST Music Playlist, our new weekly playlist. Curated by the HYPEBEAST music team, the playlist will feature new releases across all genres from a wide range of artists and talents not covered regularly on the web. For consistency, it will be updated every week with new music drops over the course of the previous weeks.
For HYPEBEAST Music Playlist 013, the staff has spotlighted a wide array of artists from many genres of music including West Coast underground rap, rap upstarts on the edge of stardom and a few underrated singles that could become hit songs.
The standout of the playlist are a few newcomers that are beginning to make a turn in their career. Megan Thee Stallion is a Houston bombshell that could be the next rap star by the end of the year. Her most recent project, Tina Snow, is a solid body of work but her single "Cognac Queen" is starting to get major spins on radio and is already an internet favorite for one of the songs of the summer. Q Money is a budding rapper who just signed to WBR and released his newest mixtape Aint Sh*t Funny. Also, if you haven't, Don Q's Don Season Pt. 2 mixtape is an impressive project filled with records that will bring a smile to any hip-hop fan.
To round out the playlist, we spotlight artists to keep an eye on in the future, such as Mozzy, Phony Ppl, Siimba Lives LONG, FMB DZ, Serious Klein, Fidel Cash, Yung Pinch, and more. Pretty rap heavy but there is plenty of diversity.
Listen to Playlist 013 below.