Serena Williams Fined $17,000 USD After Controversial US Open Loss
For the three violations she incurred during the match.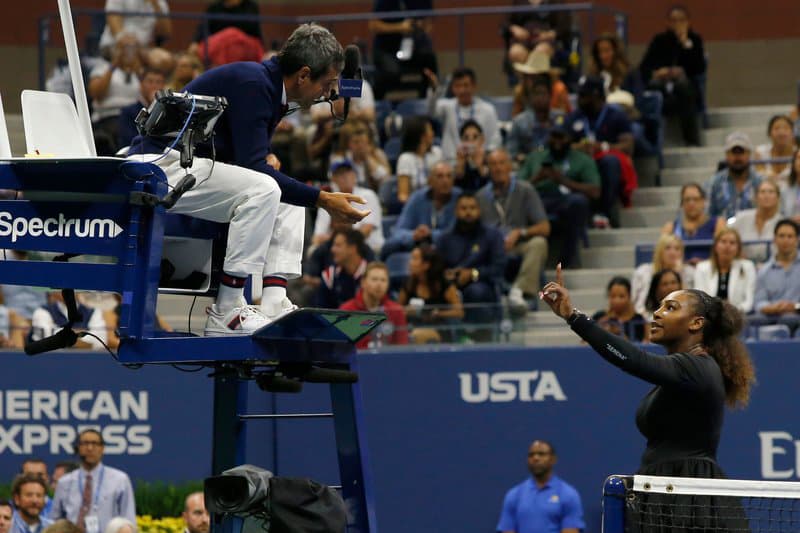 Shortly after losing at the US Open Women's final to Naomi Osaka, Serena Williams is now facing a fine of $17,000 USD for three violations she incurred during the match.
The 23-time Grand Slam champion received a series of fouls during the second set that seemed to snowball into her eventual defeat. Things first went awry when Chair Umpire, Carlos Ramos, issued Williams a coaching warning, which angered Williams who vehemently denied any illegal coaching. Osaka was then awarded the first point of the sixth game after Williams lost a serve and slammed her racket. A game penalty would follow pushing Williams to call officials over to the court, voicing her frustrations and highlighting a double-standard in the sport.
Although Osaka went on to defeat Williams 6-2, 6-4 fairly, an air of controversy hung over the match during the awarding ceremony that followed. Becoming Japan's first Grand Slam singles champion, Osaka was visibly upset as the crowd booed her win.
Catch the moments that lead up to Serena Williams' controversial loss at the 2018 US Open below.
In case you missed it, Nike revisited Serena Williams' tennis roots in its latest "Just Do It" spot.
Coaching or not? This is the question #Mouratoglou #SerenaWilliams #usopen pic.twitter.com/vHMNwkHSq6

— thibnice10 (@thibnice10) September 8, 2018
Serena Williams after getting penalized because she called judge a "thief" "There;s a a lot of men who have said things and because they are men nothing happens to them"….pic.twitter.com/Vr9WTspqFw

— gifdsports (@gifdsports) September 8, 2018
From boos to cheers. An emotional and powerful moment for Naomi Osaka and Serena Williams at the US Open podium. (?⬆️) pic.twitter.com/oTg6SORjXe

— ESPN (@espn) September 8, 2018