Essentials: Quincy Jones
Mandela's food pan from when he was in prison on Robben Island, Frank Sinatra's ring, National Medal of the Arts that given by President Obama, just to name a few.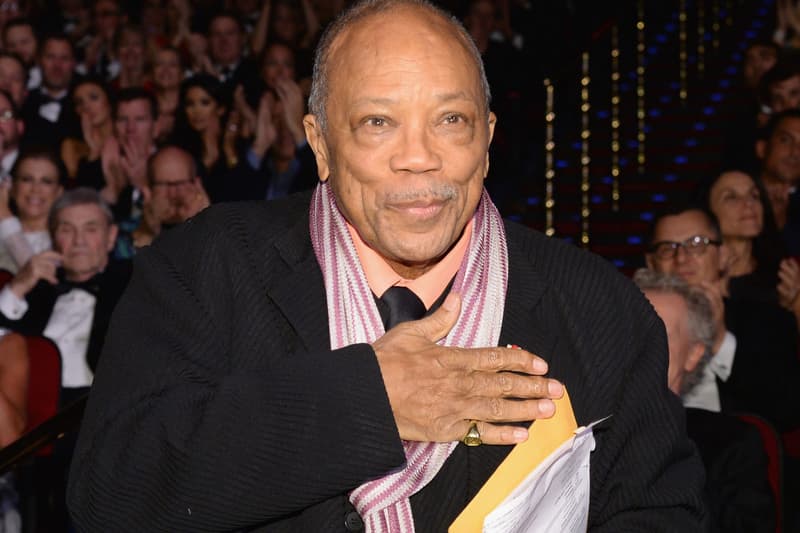 Where does one start when discussing a man as legendary and influential as Quincy Jones? There are so many milestone accomplishments to mention; do I start by mentioning he produced the best-selling album of all time, Michael Jackson's Thriller? Or maybe I should begin with his 27 grammy wins and record­breaking 79 grammy nominations. The list of this man's awards and accolades is truly too long to sufficiently delve into. In this special essentials, we get a look at one of the innumerable amount of awards Quincy has received, the National Medal of the Arts given to him by President Obama. It's only the highest artistic award the U.S. has to offer and it was given to him with good reason. Q is a true renaissance man; his career spans seven decades and his genius has lent itself to various roles like composer, musician, producer (record, TV and film), magazine founder, multi­media entrepreneur and humanitarian (just to name a few). He has broken down racial barriers and blazed trails throughout the years, whether it be becoming the first high­level black executive of a major record company or breaking into the white-dominated world of film scores.
We asked Quincy to show us a couple of items that help illustrate the scope of his legacy. He has presented us with the pan Nelson Mandela gave to him, which Mandela ate out of every day in prison, as well as the ring Quincy always wears, gifted to him by his great friend Frank Sinatra. Q was friends and peers with many extraordinary people over the years, but he also had an undeniable eye for talent and helped to create cultural icons as well. In his essentials we see a hat from the set of the hit sitcom The Fresh Prince of Bel­Air, which Q executive produced. If Will Smith was the "prince" of Bel­Air that undoubtedly makes Quincy the "king." He saw Will's talent and charisma and put him on a path that would eventually lead to Will becoming one of the world's biggest movie stars, despite Quincy telling us that TV execs at the time found Will Smith "dangerous." Oprah Winfrey largely credits Quincy Jones for her success as well; he saw untapped potential in her when she was on a local morning talk show and gave her a major role in The Color Purple, a film Quincy co­produced.
Oprah describes meeting Quincy, "He is the light. No shadows… Just being around him is joyous—makes me glad I was born. He was the first person I ever loved unconditionally." Oprah is not alone in thinking this and even at 82 years old Quincy still owns every room he walks into with his joyous attitude and love for all people. His humanitarianism over the years is well documented and we get a glimpse of it as he shows us his charitable foundation's Unity Peace cuff and his DVD for "We Are The Future," a project that aided 6 of the poorest cities in the world. Musical items help round out this epic essentials as Q shows us his favorite Miles Davis record and his personal line of award-winning Harman headphones. Check out the one and only Quincy Jones' essentials above and be sure to purchase the newest issue of HYPETRAK magazine to see generations collide when Quincy Jones and Kendrick Lamar meet for the first time.
Photography & Text by Aaron Miller.