XXXTENTACION & Trippie Redd Let Their Feelings Pour out On "F*ck Love"
Off XXX's forthcoming '17' album.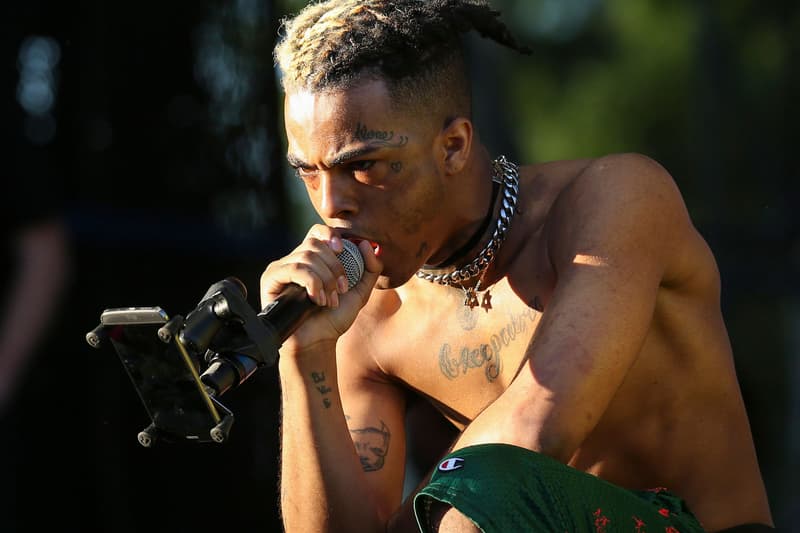 Tomorrow, August 25, SoundCloud rap-king XXXTENTACION's highly-anticipated new studio album 17 is set to arrive. Comprised of 10 new tracks, 17 is poised to serve as XXX's grand introduction to the greater world outside of the confines of contemporary hip-hop's underground enclave. When it comes to guest contributions, the project is about as lean as it gets: fellow emotive, fast-rising up-and-comer Trippie Redd is the only featured artist on the LP. With 17 just hours away from surfacing, the aforementioned collaboration has been liberated to give the project one final major boost of promotion.
Titled "F*ck Love," XXXTENTACION and Trippie Redd's new joint cut is an auto-tune-soaked, ballad-esque offering that finds the pair crooning about lost loves and getting deep in their feelings. "She ripped my heart right out … my eyes are all cried out," XXX spits. Per usual, Trippie Redd's command of melodies and pop sensibilities shine when it comes time for him to step up to the mic. Also of significance: this song will be the only 17 cut to land on XXX's official SoundCloud.
You can stream XXXTENTACION and Trippie Redd's joint track "F*ck Love" here, and stay tuned for the arrival of 17.