Gucci Mane Signs Two of Atlanta's Best Rising Rappers to 1017 Eskimos
This might be hip-hop's next pair of stars.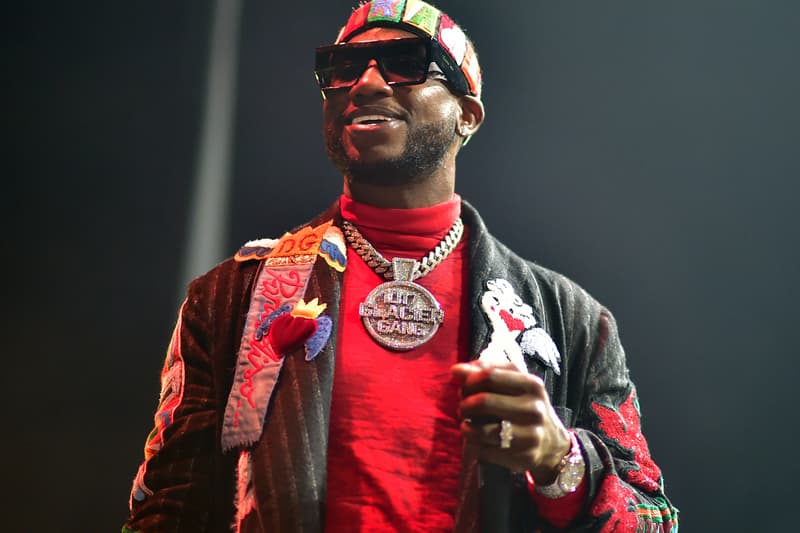 Over the years, Gucci Mane has proven his abilities extend beyond the booth of his studio. Along with his own storied career, the Trap God has built a serious reputation as one of the game's best talent scouts; from Waka Flocka Flame to Young Thug, Guwop has employed an eye for talent that's almost unmatched. Now, following this year's launch of his 1017 Eskimos venture with Todd Moscowitz's Alamo Records and Interscope, the platinum veteran has added two more fast-rising new-school artists to his 1017 family.
After signing Ralo — and collaborating with him on a joint mixtape last month — to launch 1017 Eskimos, Gucci Mane and his label crew have turned to Hoodrich Pablo Juan and Lil Wop for the endeavor's latest prospects. Guwop broke the news yesterday, taking to Instagram to announce the signing. "Welcome @lilwop17_ to the 1017 Family Newest member of #1017EskimoRecords," reads one Instagram caption. "I'm proud to announce @hoodrich_pablojuan is officially 1017!!!!!! Money Power Respect #1017EskimoRecords Zone6 stand up!!!!"
In recent years, Hoodrich Pablo Juan has released several popular mixtapes, linking up with a "who's who" of Atlanta hometown heroes along the way. As he has built his career, the Designer Drugz rapper has worked with artists such as Brodinski, Lil Uzi Vert, Rich the Kid, Jose Guapo, Quavo, Peewee Longway, and Metro Boomin. With the flood of new rappers pouring out from Atlanta, Pablo Juan has stood out as one of his region's favorites.
A close affiliate of SoundCloud Rap's man-of-the-moment Trippie Redd and one of Famous Dex's cousins, Lil Wop — who is originally from Chicago — has quickly become one of the most promising young rappers to recently emerge from Atlanta's ever-evolving scene. The Wopavelli artist has the potential to become one of 2017's top breakout rappers, and even has an ice cream face tattoo that mimics his idol — and newfound label boss — Gucci Mane.