Desiigner Teases Debut Album 'Life of Desiigner' With New Track "Arms"
Produced by 16YRSOLD.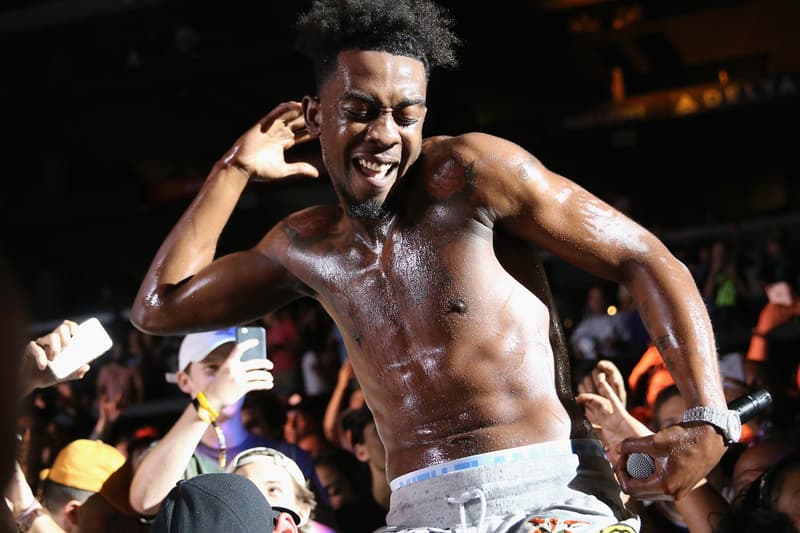 In the months leading up to the highly-anticipated release of Desiigner's debut album Life of Desiigner, Desiigner has unveiled his latest track, "Arms" produced by 16YRSOLD, as a snippet of what to expect from his upcoming project. Earlier this summer, the New York rapper delivered his collaboration with Gucci Mane called "Liife" and his latest track "Arms" offers the same signature Desiigner laid-back sound.
The Life of Desiigner will serve as the follow up to the rapper's New English mixtape released last year. So far there is no official release date for the album yet, but stay tuned for any updates regarding the project.
Listen to the track below and for more music-related news, check out Obama's tribute to Chance The Rapper at the Free Chicago concert.
SUNDAY MUSiiC JUST WANT TO GiiVE MUSiiC TO MY CORE FANS ????????? EVERYBODY "ARMS" RiiGHT NOW ON MY SOUNDCLOUD https://t.co/1CHMsWHhhz GO! pic.twitter.com/oKOieBTLYr

— Desiigner (@LifeOfDesiigner) August 13, 2017