Watch Obama Congratulate Chance The Rapper at Free Chicago Concert
A nod of respect to the rapper.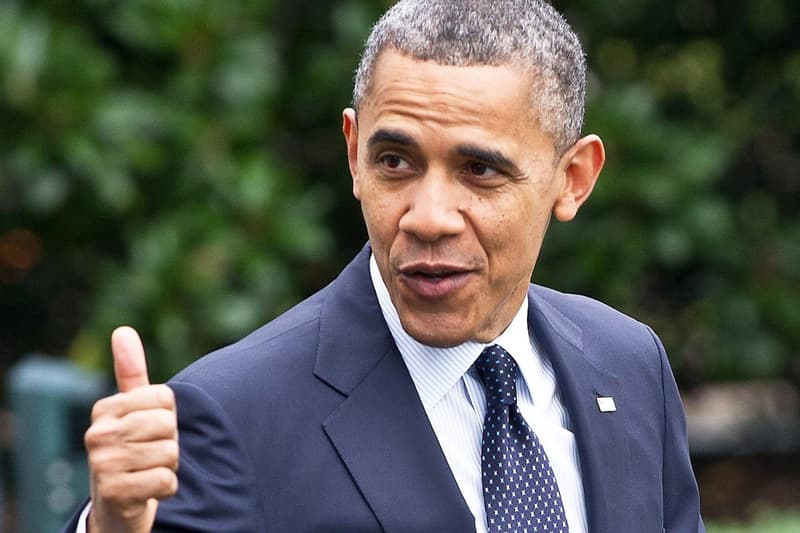 Chance The Rapper put on a free concert in Chicago last night, after serving as grand marshal of the city's annual Bud Billiken Parade. Supporting him on stage were surprise guests Future and Jeremih. But to the surprise of the Windy city, Barack Obama took the stage in the form of an empowering video message congratulating Chance on all the philanthropic work he has done.
Obama previously served as the Chicago grand marshal himself during his seat as U.S. Senator and later as a presidential candidate and therefore has sentimental ties to the Chicago parade. In the video, Obama states:
"Chance, I am grateful for everything you've done on behalf of our young people back home [...] and I'm hopeful that everyone who is at the concert today, everyone who is getting involved, everybody who has been part of the parade, all of you are in the mindset that you can do anything that you want to do, as long as you put your mind to it."
Watch Obama's tribute to Chance The Rapper below. And if you've missed it, Chance The Rapper brought Out Vic Mensa & Francis and the Lights at Lollapalooza.
A video of Obama during Chance's concert. Nothing but respect for MY President. pic.twitter.com/T0pb9lZogj

— larry hut jr. (@TelegraphAvelou) August 13, 2017
Image Credit

Independent Journal Review