Bruno Mars Adds Ciara, Boyz II Men, Ella Mai & Charlie Wilson to '24k Magic' World Tour
Following Cardi B's departure.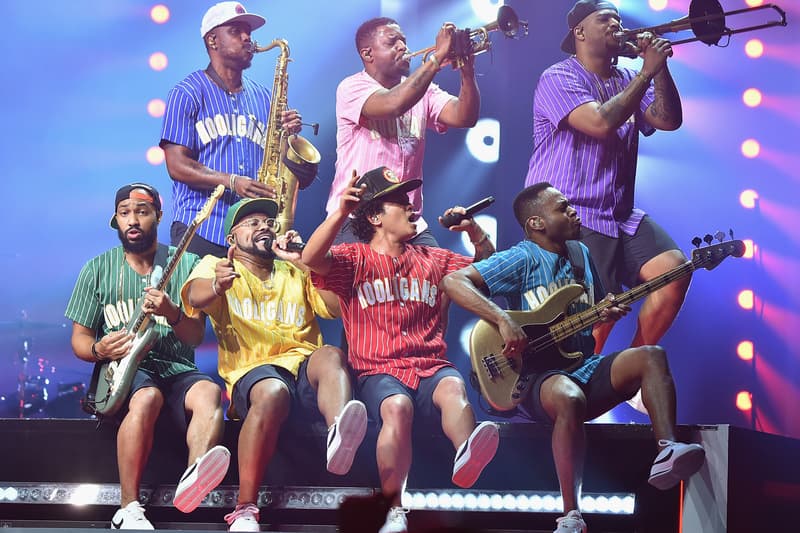 Weeks ago, Cardi B announced that she would be pulling out of the North American leg of Bruno Mars' '24k Magic' world tour due to having recently given birth to a child. Now, the global superstar has called upon a few other artists to join him on road in her replacement. Mars announced on Tuesday, August 14 that Ciara, Boyz II Men, Ella Mai and Charlie Wilson have been added to the final leg of the tour. However, the new additions won't perform together on the same date. The four artists will appear on different dates throughout the tour, which begins September 7 in Denver, CO.
Bruno Mars – '24K Magic' Tour with Ciara, Ella Mai, Boyz II Men & Charlie Wilson (Dates)

9-07 Denver, CO – Pepsi Center *
9-08 Denver, CO – Pepsi Center *
9-11 St. Paul, MN – Xcel Energy Center #
9-12 St. Paul, MN – Xcel Energy Center #
9-15 Detroit, MI – Little Caesars Arena #
9-16 Detroit, MI – Little Caesars Arena #
9-19 Philadelphia, PA – Wells Fargo Center *
9-20 Philadelphia, PA – Wells Fargo Center *
9-22 Toronto, Ontario – Air Canada Centre %
9-23 Toronto, Ontario – Air Canada Centre %
9-27 Boston, MA – TD Garden &
9-28 Boston, MA – TD Garden &
10-1 Newark, NJ – Prudential Center &
10-2 Newark, NJ – Prudential Center &
10-4 Brooklyn, NY – Barclays Center ^^
10-5 Brooklyn, NY – Barclays Center ^^
10-7 Nashville, TN – Bridgestone Arena ^^
10-8 Nashville, TN – Bridgestone Arena ^^
10-11 Tulsa, OK – BOK Center ^^
10-12 Tulsa, OK – BOK Center ^^
10-14 Dallas, TX – American Airlines Center #
10-15 Dallas, TX – American Airlines Center #
10-23 Los Angeles, CA – Staples Center *
10-24 Los Angeles, CA – Staples Center &
10-26 Los Angeles, CA – Staples Center ^^
10-27 Los Angeles, CA – Staples Center #
11-8 Honolulu, HI – Aloha Stadium
11-10 Honolulu, HI – Aloha Stadium &
11-11 Honolulu, HI – Aloha Stadium &

* – Boyz II Men
# – Charlie Wilson
& – Ciara
^^ – Ella Mai