Best New Tracks: Lil Yachty, Blood Orange, E-40, Mozzy, Shoreline Mafia & More
August is closing out on a high note.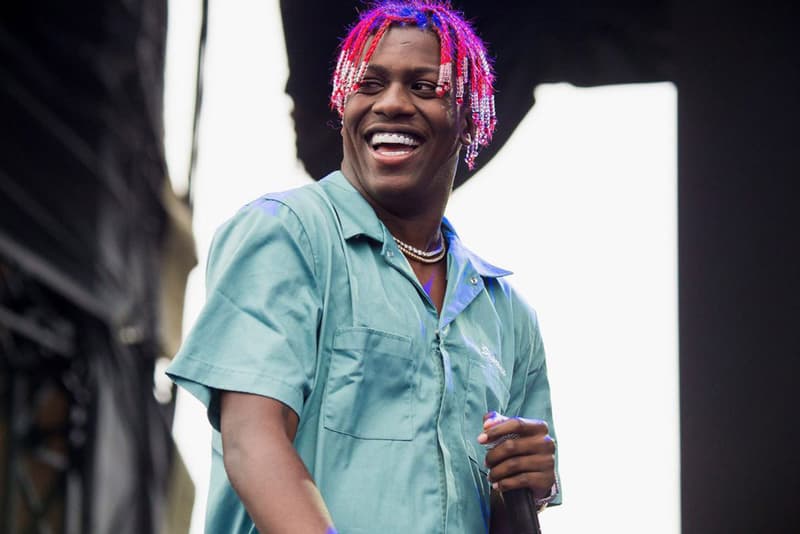 Last week, our Best New Tracks series spotlighted high-profile new releases from Quavo, Kanye West, Kaytranada, Bones and others. Now, with August coming to a close, we continue to shine a light on all sides of the genre spectrum for the latest entry in our weekly roundup series.
This time around, we're showcasing new releases from Lil Yachty, E-40, Blood Orange, Mozzy, Shoreline Mafia, Rucci, Shootergang Kony and Prada Mack. From the Bay to the A, our latest Best New Tracks piece has you covered. With the summer coming to a close, August is leaving us with some great new sounds.
Blood Orange – Negro Swan
Blood Orange's new 16-track studio album features big-name artists including Puff Daddy, A$AP Rocky, Steve Lacy, Project Pat, TeiShi, Ian Isiah and Georgia Anne Muldrow. Janet Mock provides narration throughout the project.
"My newest album is an exploration into my own and many types of black depression, an honest look at the corners of black existence, and the ongoing anxieties of queer/people of color," Dev Hynes explains. "A reach back into childhood and modern traumas, and the things we do to get through it all. The underlying thread through each piece on the album is the idea of hope, and the lights we can try to turn on within ourselves with a hopefully positive outcome of helping others out of their darkness."
Lil Yachty – Birthday Mix 3
Lil Yachty decides to celebrate his 21st birthday with a new mixtape, Birthday Mix 3. The follow-up to past birthday projects, Birthday Mix 3 features songs with Trippie Redd, Gunna, Chief Keef, YoungBoy Never Broke Again and K Supreme. Lil Yachty's Birthday Mix 3 clocks in at 16 minutes, and was originally announced at the end of last month. Along with the the new mixtape, Lil Yachty has also revealed plans for his next major headlining tour, the "Disrespect Tour" with Bhad Bhabie.
Mozzy – "Not Impressive"
It's Mozzy season. This time around, the Sacramento star gets back to the basics for a hard-hitting street anthem titled "Not Impressive." The new drop serves as the first official single and music video released in support of his upcoming Gangland Landlord LP, which is scheduled to arrive on October 5. "I wanted to give the people the same feeling they got when they first listened to 'Bladadah,'" Mozzy tells FADER, breaking down his latest release and video. Other Mozzy Records affiliates, such as Celly Ru, also make appearances and show up to lend their support to Mozzy's new campaign.
E-40 – Gift of Gab
Bay Area rap-king E-40 has managed to stay relevant for multiple decades, managing to defy expectations by staying on top of current trends and movements. Most importantly, he continues to serve up quality. For his 28th — yes, 28th — studio album, the Sick Wit It Records don serves up a 12-track project titled The Gift of Gab. The new LP serves as the first entry in his new album trilogy, The Definition Series, and features collaborations with Vince Staples, Sada Baby, G Perico, FMB DZ, Ty Dolla $ign, Yhung T.O. and more. At 50 years of age, E-40 is still going strong.
Rucci – "Like Woah"
Produced by Meez and Louie JI, "Like Woah" stands as one of the most successful records to be released on Rucci's El Perro. The video comes to us courtesy of director Mr. Real Movie, and features appearances form Rucci and his day-one friends. "With my shit, I'm bringing back that original West Coast sound," Rucci told us, breaking down the sounds and sights of El Perro and "Like Woah." "It's that 90s shit, but still has that swag with it. I'm still talking about the culture and day-to-day shit, but mixed with that gangsta shit. It's like that fly gang-banging shit, but on a whole other level now."
ShooterGang Kony – Ginobili
Like the rest of the West Coast, Northern California's rap scene is currently being flooded with more exciting new talent than any other period between now and the '90s. While the California hip-hop landscape is still evolving and it remains to be seen where its star-players will end up, one of the rappers that stands out is ShooterGang Kony, one of Sacramento's best up-and-coming rappers. For his latest drop, ShooterGang Kony serves up a new album titled Ginobili. The LP is made up of 12 new tracks, including the previously-released standout "Alphabet." June, ShooterGang Jojo, ShooterGang Deray and Gritty Lex all show up for guest contributions.
Shoreline Mafia – "Whuss Da Deal"
Southern California's biggest new rap group, Shoreline Mafia, revisits their 2017 project ShorelineDoThatShit for their latest music video. Linking up with Ronnie Lewis Productions, the Atlantic Records crew deliver a visual for "Whuss Da Deal" that perfectly embodies everything they currently stand for, from skating to their substances of choice. Shoreline Mafia have cranked out nothing but hits since they began blowing up, and "Whuss Da Deal" is no different.
Prada Mack – "2Can Sam"
West Coast rapper Prada Mack has been grinding in his local rap scene for a few years now, and it looks he's finally about to have his moment in the limelight as part of the fast-rising Play Runners Association movement led by ALLBLACK, Offset Jim and others. Fresh off a standout appearance on ALLBLACK's incredible Outcalls project, Prada Mack fine-tunes his own style and sound for "2Can Sam." Still evolving as an artist, the young rapper is beginning to craft a style that sticks out among the Bay Area's current crop. There's also going to be room for dark, melancholic street-rap, and that's some Prada Mack's "2Can Sam" does very, very well.