André 3000 "Totally Fine" If OutKast Never Does Another Album Again
Say it isn't so.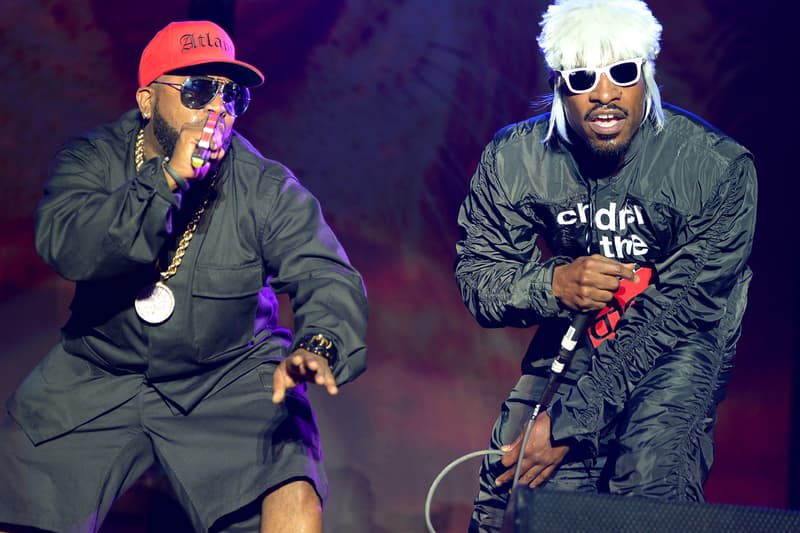 Although fans can't wait to see André 3000 and Big Boi reunite on a new project, 3000 revealed in a recent interview he would be fine if they never put out another OutKast album again. In the interview, 3 Stacks says that he's kind of over rap, stating, "been there, done that." When asked about what he's been up to, 3000 says that he's been studying music theory and has learned to play a few instruments following his lead role in the 2013 Jimi Hendrix biopic, Jimi: All Is by My Side. With that said, we might not be seeing an OutKast or a solo project anytime soon, but from recent memory, 3000 doesn't seem to be against dropping guest verses. Check out an excerpt from the interview below and let us know what you think about the news.
For more music news, AMC recently announced that it is set to adapt The Rap Yearbook into a documentary series.
"It's really just an excitement thing, and where I am in life. I kind of like not being a part of [rap], now that I've done it," he explains. "As I get older, I start to see myself move more back from it—the hustle and bustle of putting out an album, the pressure of being in the studio trying to come up with something. Now it's more like a hobby for me, so I don't think about it in that way. Even with Outkast — if we never do another album, I'm totally fine with that. When I was 25, I said I don't want to be a 30-year-old rapper. I'm 42 now, and I feel more and more that way. Do I really want to be 50 years old up there doing that? When I watch other rappers that are my age I commend them, but I just wonder where the inspiration is coming from. At this stage, I'm really more focused on what I am going to be doing 10 years from now. And I hope to God it won't be rapping."