10 More New Rappers You Should Know
It's a new era.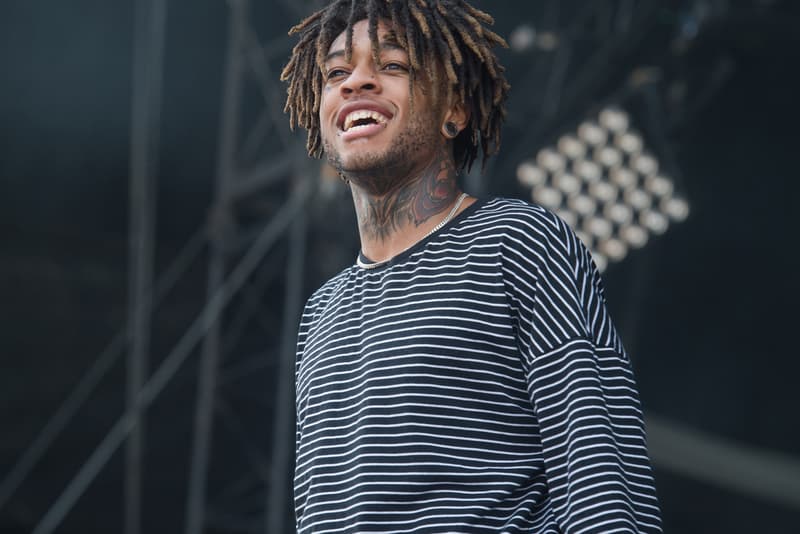 Back in February, we put together a list of 12 "new wave" rappers who we thought were trending at the time and had potential to get even bigger than they already were. Included in the list were XXXTENTACION, Lil Pump, Lil Peep, NAV, Sahbabii, NBA YoungBoy and more. Pump only had around 70,000 followers at the time on SoundCloud, whereas he now boasts over 411,000 and have multiple tracks on streaming platform's global top 50 chart. X, as we all know, has gotten so big that, well, he's not even trying to perform anymore. 2017 really proved that a lot can happen without the help of radio, record labels and other traditional platforms.
In the past, lists like this are put together yearly. However, because of how fast everything is moving and evolving, we felt that waiting until 2018 for the next roundup would not do today's music scene any justice. And so, six month after our inaugural lineup, we've decided to put together another roundup of buzzing new wave rap acts that you should have on your radar.
Matt OX
From: Philadelphia, PA
Age: 11
For fans of: Lil Yachty
By far the youngest and most popular on this list, Matt OX gained virality after uploading his "Overwhelming" video onto YouTube. At only 11 years old, Matt Ox has shown to be a promising talent despite his young age. Matt OX is supported by F1lthy, a member of the Working On Dying collective, and according to Matt, his official manager, producer and audio engineer. His videos for "This N that" and "Michael Myers" have also gained some traction on YouTube, both receiving millions of view. Since his come up months ago, he's already collaborated with more established acts like Lil Tracy and performed at the likes of Mad Decent Block Party.
Trippie Redd
From: Canton, OH
Age: 18
For fans of: Lil Uzi Vert, Swae Lee, Young Thug
Trippie Redd started dropping his music on SoundCloud in 2015, with his first song titled "Angry Vibes." Growing up in Ohio with his younger brother Hippie Redd, Trippie is a long-time friend of Lil Wop 17, Famous Dex's real-life cousin. Trippie Redd, also known as Lil-14, dropped a mixtape titled A Love Letter to You in May 2017. Trippie is currently based out of L.A. and signed to Strainge Entertainment, a label owned by Lucian Grainge's son Elliot. He reveals that his influences include Andre 3000, Drake. 2Pac, Tyler, The Creator, A$AP Rocky, Travis Scott, The Weeknd, Lil Wayne and T-Pain.
Tay-K
From: Fort Worth, TX
Age: 17
For fans of: Chief Keef, Lil Jojo, Young Dolph
Tay-K is an up-and-coming rapper from Fort Worth, TX. The rapper has only been famous for a few weeks before he was hit with a capital murder charge. If convicted, K could face life imprisonment or the death penalty. Tay-K faces the charge after committing a murder of 21-year-old Ethan Walker during a home invasion robbery taking in Mansfield, TX on July 26. He is also suspected in another murder in San Antonio and is accused of beating and robbing a 65-year-old man in Arlington. Travis Scott has shown support of Tay by tweeting the lyrics of his song "The Race" and Playboi Carti has also played the song during his show in Austin; Rico Recklezz and Trill Sammy have also remixed his song.
TEKA$HI69 (6IX9INE)
From: Brooklyn, NY
For fans of: Bones, $uicideboy$, XXXTENTACION
TEKA$HI69 is born and raised in Brooklyn and previously rapped by the name of Wallah Dan. He's worked with fellow New Yorker Bodega Bamz, Famous Dex and is part of a crew called ScumGang69 alongside ScumBagChad, 6Zilla9 and RighteousP. Musically, TEKA$HI's sound is metal/scream rap in the same vein as XXXTENTACION, Bones and others before him. His aesthetic, however, is what garners the most attention from fans. He has "69" tattooed all over his body and incorporates anime clips, fast motorcycle rides, and other crazy antics in his videos. He is most well known for the songs "ZETA ZERO 0.5," "Hellsing Station," "YOKAI" and his collab with Trippie Red, "POLES1469." TEKA$HI is actually the same guy from this infamous photograph.
EDIT: Trippie Redd reportedly cut ties with Teka$hi 6ix9ine due to allegations that he had relations with an underage girl. Teka$hi's management, however, has denied this and claims that the allegations was made by former close collaborator ZillaKami to "try to slander his name and make him look terrible."
KILLY
From: Toronto, ON
For fans of: A Boogie, Post Malone, Travis Scott
KILLY could be Canada's next big superstar. With Lil Uzi Vert's "XO Tour Llif3" being as big as it is and acts like Travis Scott and Post Malone becoming today's nationwide pop stars, emo-rap has been the "in" thing for a while now and it doesn't look like the trend will slow down anytime soon. Enter Killy, a rapper-crooner from Toronto's east end. Known for his tracks "Killimanjaro," "Stolen Identity" and "Distance," Killy's sonic aesthetic could be categorized as emo-rap but it's uniquely his own sound. Killy is already making big moves even though he's been in the limelight only for a few months; he's appearing on Genius, is opening for Lil Pump and playing at upcoming rap megafest Day N Night.
Brockhampton
From: San Marcos, TX
Members: Kevin Abstract, Ameer Vann, Merlyn Wood, Dom McLennon, Matt Champion, JOBA, bearface., Romil Hemnani, Jabari Manwa, Kiko Merely, HK, Ashlan Grey, Robert Ontenient, Anish Ochani & Jon Nunes
For fans of: Death Grips, Odd Future, Pharrell
Before Brockhampton, Odd Future is probably the last true rap supergroup. Sure there's the A$AP Mob and Chief Keef's Glory Gang but none have spawned multiple stars to the extent that Odd Future did. However, Brockhampton might soon take the title. The relatively newer outfit is put helmed by Odd Future affiliate Kevin Abstract. Self-described as a "boy band," Brockhampton was founded on Internet forum KanyeToThe. They dropped their first mixtape All-American Trash in March 2016 and their first album Saturation in May 2017. Similar to Odd Future, the group is known for their unique sound and visuals, as well as not rapping over trap beats like many new acts do.
Global Dan
From: Baltimore, Maryland
For fans of: MadeinTYO, Nebu Kiniza, Post Malone
Not much information about Global Dan is available online. The Baltimore native has released a mixtape earlier this year titled Global Warming, which is hosted by Virgil Ablo. Having only started releasing music for a year, he is best known for his song and video "Off-White," which is found on his aforementioned tape. Dan specializes in delivering his smooth melodies over laid back trap beats, the same vein as that of Nebu Kiniza, Post Malone and others. Dan can also rap in the traditional sense, showcasing the ability in tracks like "Going Hard."
6 dogs
From: Atlanta, GA
Age: 18
For fans of: Lil Peep, Lil Yachty, Yung Lean
Having turned 18 not too long ago, 6 Dogs is an up-and-coming rapper/crooner from the suburbs of Atlanta. He released his first (now-removed) song "Demons in the A" in late 2016 but was later deleted. Dogs has the "sad boy" and lo-fi sonic and visual aesthetic of Yung Lean but with a catchier, more simplistic flow like Lil Yachty's. With the help of popular YouTube channels like デーモンAstari and ELEVATOR, several of 6 Dogs' songs have hit the millions in views. He is also building up quite the SoundCloud following, nearing 50K in followers as of date.
Lil Xan
From: Redlands, CA
Age: 20
For fans of: Lil Pump, Smokepurpp, Playboi Carti
Born and raised in Redlands, CA, Lil Xan is affiliated with the Low Gang collective, which $teven Cannon and Aris Ray are part of. He built a fanbase through SoundCloud and YouTube. Xan's most popular songs are "Slingshot," "Been Bout It" and "Who Are You." He's revealed in a Lyrical Lemonade interview that he is "super nice and peaceful" and that he's "not really ignorant" although people perceive otherwise. In the same interview, he cites that Playboi Carti is his biggest influence and that his parents are extremely supportive of his rap career and face tats.
scarlxrd
From: Wolverhampton, England
Age: 23
For fans of: Ski Mask the Slump God, $uicideboys$, XXXTENTACION
Before his solo rap career, scarlxrd made music under his real name Marius "Maz" Listhrop on YouTube. Shortly before the haitus of his rap-rock band Myth City in 2016, Listhrop created his scarlxrd alter-ego. He has released 7 mixtapes: Savixur, Annx Dxmini, LXRD, Rxse, Chaxsthexry and Cabin Fever. scarlxrd wears a black face mask in most of his videos and photos, and incorporates both rapping and screaming in his music, similar to that of XXXTENTACION and TEKA$HI69. "Heart Attack" is his most well-known song to date.