Tyler, The Creator's New Album 'Scum F*ck Flower Boy' Leaks
Listeners believe he comes out on the album.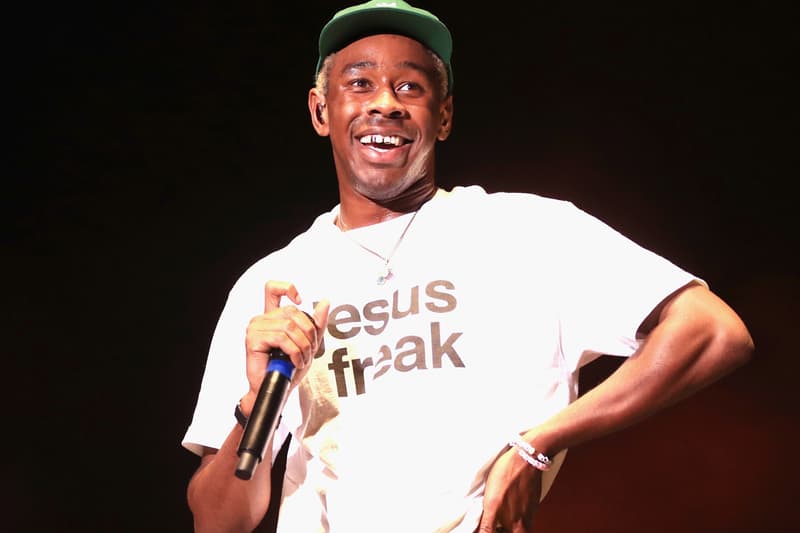 Last week, Tyler, the Creator announced his new album Scum F*ck Flower Boy, revealed its cover and tracklist. The album has now leaked online; it features previously released cuts like "Who Dat Boy" featuring A$AP Rocky and "911/Mr. Lonely" featuring Frank Ocean. In addition to the two, the album also features Kali Uchis, Estelle, Roy Ayers, Lil Wayne, Jaden Smith and more. Support Tyler, the Creator when his album officially drops on July 21.
According to Reddit, Twitter and KanyeToThe users, many listeners believe that Tyler, the Creator allegedly comes out on the album — for example, he raps "I been kissing white boys since 2004" on "I Ain't Got Time." However, it's hard to tell how serious Tyler is as he has claimed that he is gay numerous times in the past, with most perceiving his statements as a joke. Check out the official cover and tracklist below.
SCUM FUCK FLOWER BOY: 7/21 pic.twitter.com/b6gonFc3o1

— Tyler, The Creator (@tylerthecreator) July 6, 2017