Travis Scott Was Supposed to Be on Kid Cudi & Kanye West's 'Kids See Ghosts'
"Travis is excited but not ecstatic."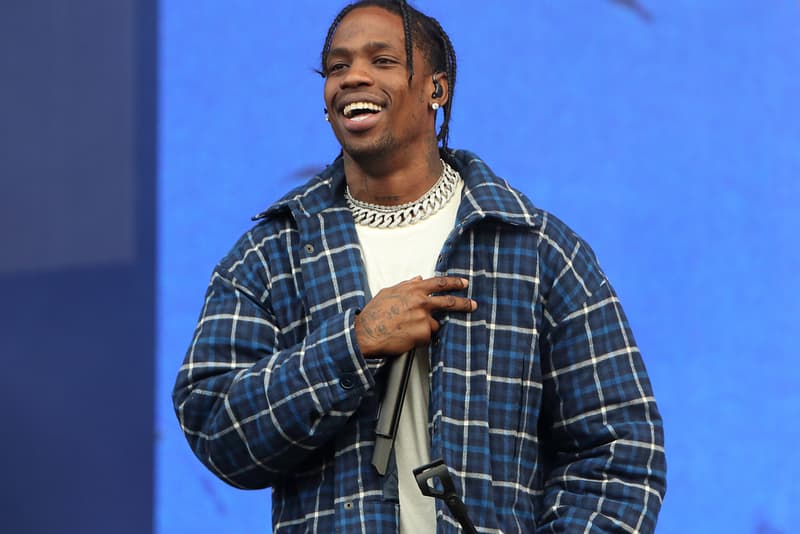 Travis Scott was supposed to have a version on Kanye West and Kid Cudi's collaboration album Kids See Ghosts. In a cover profile with GQ, it reveals that the Houston artist had sent through a verse to be featured on the album before the deadline. The verse, unfortunately, never made the album.
We're laughing about his rough-hair period when Kanye and Kid Cudi—in L.A. working on their joint album, Kids See Ghosts—FaceTime Travis. Kanye brought Travis into the G.O.O.D. family years ago, and they are practically in-laws now. Kid Cudi's Man on the Moon II is Travis's favorite album of all time. (Travis tells me he regards Kid Cudi and Michael Jackson as musical equals.) Ye and Cudi are calling about Travis's feature for their album; they needed it ASAP, before the record's deadline. Travis is excited but not ecstatic. He sends the verse but he's not preoccupied by it. I want to be clear, and so does he: Travis wants to be on the album. But his musical preoccupations are firmly fixed on his next solo album: Astroworld, rumored to drop later this year. "I'm just anxious to drop my baby." (The verse does not end up on the album.)
No release date for has been announced but Astroworld is supposed to be due sometime this year. Read the full feature via GQ.