Manny Pacquiao Challenges Floyd Mayweather to a Rematch
"Let's do a second one."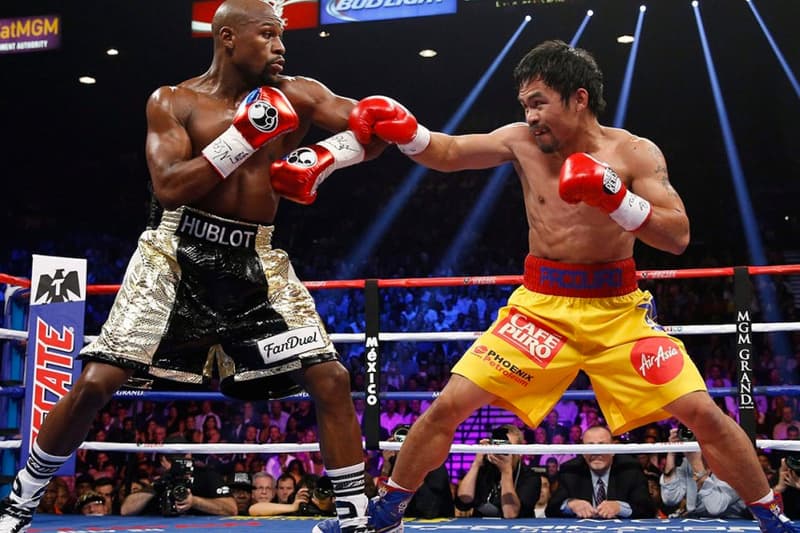 Manny Pacquiao has challenged Floyd Mayweather Jr. for a rematch of the 2015 "Fight of the Century," which saw Mayweather defeat the Filipino boxing legend by unanimous decision.
"Mayweather? If he decides to go back to boxing then that is the time we are going to call the shots," Pacquiao told reporters after claiming the WBA welterweight title against Lucas Mathysse via TKO. "I have the belt, so it's up to him. If he wants to come back in boxing, let's do a second one."
Mayweather currently holds an undefeated record of 50-0 and hasn't fought since his lucrative match against Conor McGregor in August 2017. Pacquiao, on the other hand, is looking to a long list of potential opponents. "Yes, that's a potential opponent: Amir Khan. There's a lot of potential opponents there, like Lomachenko, there are so many fighters that have potential to be my opponent next."
Let us know if you'd like to see a Pacquiao vs. Mayweather rematch in the comments below. In other sports news, Kylian Mbappé is donating his $500,000 USD World Cup winnings to charity.