Skepta Talks Personal Style and Fashion Icon Status With Slam Jam Socialism
The grime general's been keeping it simple.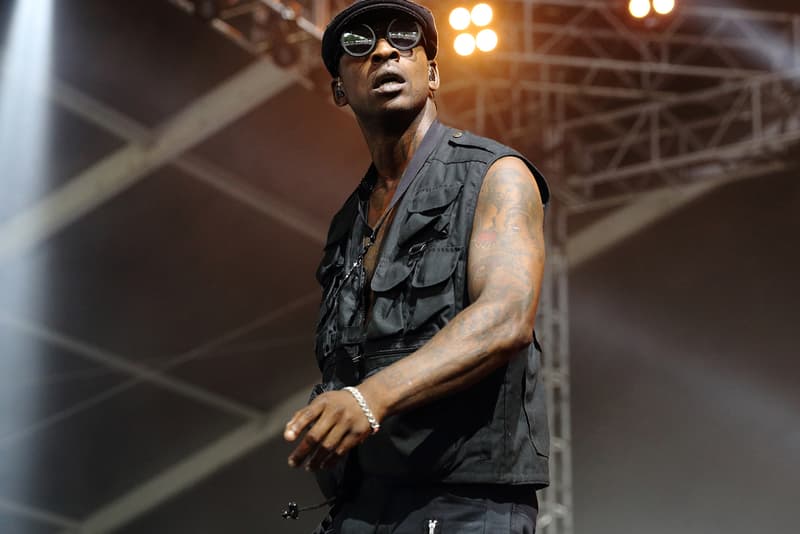 Skepta is best known as a general in grime's musical vanguard, but along the way he's also found himself an archetype of roadman style; his penchant for monochromatic tracksuits, activewear and Supreme has even landed the BBK founder his own pair of Nike creps. The London MC recently sat down with Slam Jam Socialism to discuss the role that fashion has played in his life. Ever since trashing all of his designer gear on "That's Not Me," Skep has found himself comfiest in trackie bottoms, €10 hats, Uniqlo and Air Maxes—a far cry from the days of "Ed Hardy Party," for sure.
Read below for some choice quotes.
How much are you into fashion, into street fashion? How important is it for you?

I'm not an expert in fashion, but when I was young, all the old gangsters where I lived always had the nicest clothes like Iceberg, HSTRY, Moschino, Versace, and Prada. I always wanted, wanted, wanted nice clothes, and I think literally that's where my love for fashion comes from. It's from all the things I wanted when I was younger, but I couldn't buy as I never had money. Now I like to make it myself, or I buy it.

What would you say is the most iconic thing in British streetwear?

I'd say the Air Max. Since I was a kid, even if all your outfit wasn't good and you had new Air Max kicks, people was like stars with the kicks.

Do you have any thoughts on the current hype that drives streetwear?

Like everything in life, there are going to be people who just do it because everybody is doing it and some people who do it out of love. I was of the people who did because everybody did it. When you're a kid, you follow the crowd. I've come to an age where I am happy to be on this (other) side now, to be doing things because I love it and not using the kids to take their money. Even though I do want to release a brand and tour merchandise, I don't want to do it to take advantage of kids. I don't want to give them big logos to put on Instagram so they can show to their friends. If I ever do it, it'll have nothing to do with big logos and things like that. These brands are taking advantage of the kids; they know it. They're trying to take the kids' money. I think streetwear right now has no integrity. It's just whatever to make money now. With my brand, it's something for them. Not here to take their money, I want them to wear these clothes so they can feel good and look good and still afford it. It is really important to me.
Make sure to check out Skepta's last musical release, "Coming Soon," out now, ironically enough, and read the full interview here.