Daft Punk, Outkast, Michael Jackson, The Beatles, David Bowie & Miley Cyrus Songs Are Now Lullabies
Let Rockabye Baby's version of "Get Lucky" put you to sleep.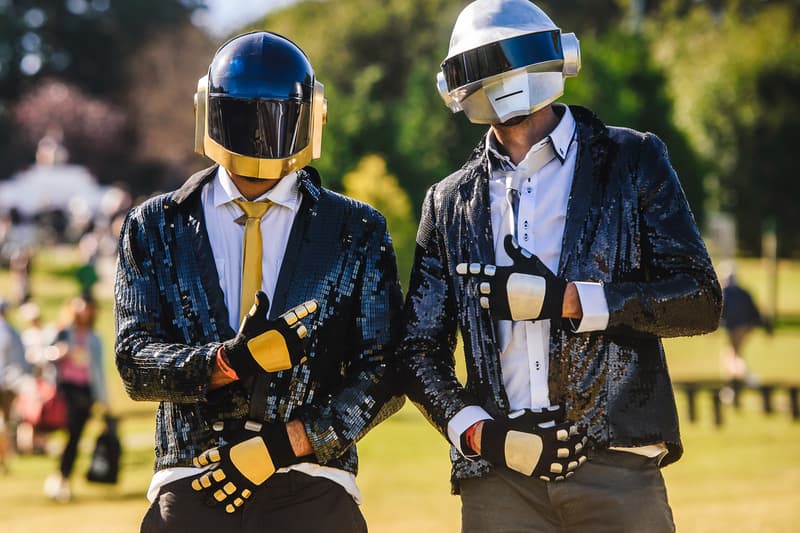 Iconic hits from Daft Punk, David Bowie, Outkast, LCD Soundsystem and more will officially undergo the lullaby treatment on Rockabye Baby's 10th anniversary release. The party-themed compilation celebrates the 10th year of the company, who translate international hits, beloved anthems and timeless classics for babies. Rockabye Baby Birthday Party will be available from October 14th. Check out the stacked tracklist and stream the lullaby version of Daft Punk's "Get Lucky" below.
Rockabye Baby 10th Anniversary (Tracklist)

01 The Beatles – 'Birthday'
02 Kool And The Gang – 'Celebration'
03 Black Eyed Peas – 'Let's Get It Started'
04 Pitbull – 'Don't Stop The Party'
05 Miley Cyrus – 'Party In The USA'
06 Cyndi Lauper – 'Girls Just Want To Have Fun'
07 David Bowie – 'Let's Dance'
08 Daft Punk – 'Get Lucky'
09 P!nk – 'Get The Party Started'
10 Deee-lite – 'Groove Is In The Heart'
11 Chic – 'Good Times'
12 Marvin Gaye – 'Got To Give It Up'
13 Michael Jackson – 'Rock With You'
14 Outkast – 'Hey Ya!'
15 LCD Soundsystem – 'All My Friends'