NASA Puts Kepler Space Telescope to Sleep
The exoplanet-hunting spacecraft is almost out of fuel.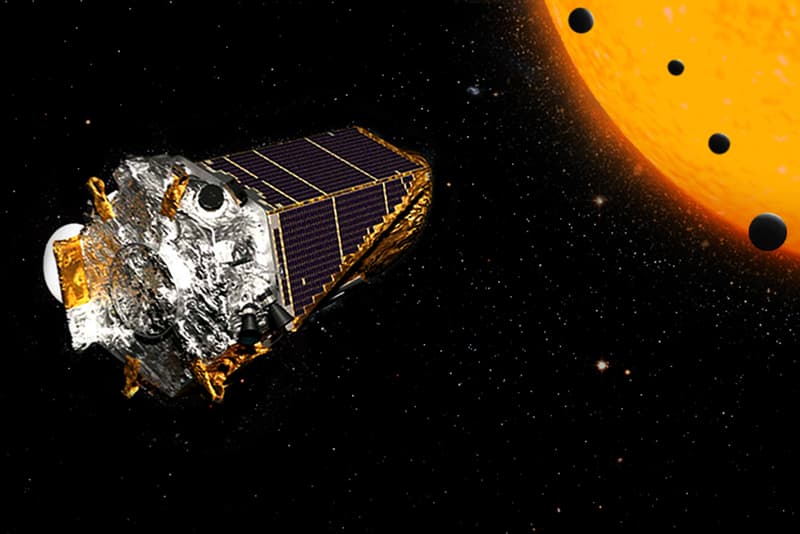 NASA announced today that they are putting the Kepler Space Telescope to sleep because it is almost out of fuel. The iconic planet-hunting spacecraft was put into a "hibernation" safe mode on Monday and NASA plans to reactivate Kepler next month to burn out the remainder of the fuel. As of now, "returning the data back to Earth is the highest priority for the remaining fuel," according to NASA.
The Kepler Space Telescope was launched in 2009 in search for planets outside of our solar system. Though Keplar, scientists were able to find a number of exoplanets of all shapes and sizes – 2,650 confirmed planets to be exact (over 2,000 others are currently unconfirmed). An incident in 2013 nearly took the spacecraft out of commission – after experienceing a mechanical failure, mission planners managed to saved the telescope by using the pressure of sunlight to keep up its gaze.
NASA has already launched Kepler's successor in order to continue to hunt for exoplanets. The Transiting Exoplanet Survey Satellite (TESS) was carried out to space by SpaceX Falcon 9 earlier this year and has already took its first image of space. TESS has a field of view that is 400 times bigger than Kepler's, allowing it to study hundreds of thousands more stars than its predecessor. Unlike Kepler, which only looked at stars that are thousands of light years from our solar system, TESS will also look out for planets around stars that are tens to hundreds of light years away from Earth.