Kim Kardashian Posts Snapchat of Kanye West Getting Taylor Swift's Approval for "Famous"
"Relationships are more important than punchlines."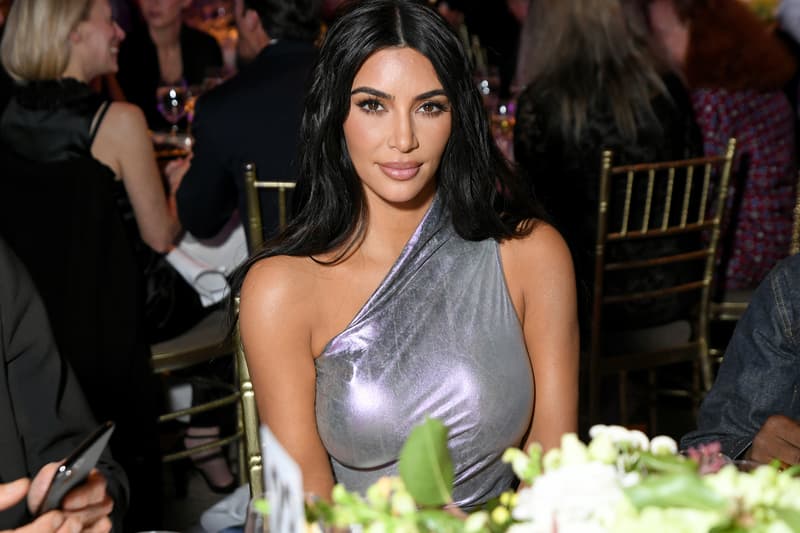 When Kanye West's "Famous" first dropped, Taylor Swift was enraged at the lyrics "I feel like me and Taylor might still have sex," and "I made that b*tch famous." Her camp adamantly said that Swift never knew these lyrics were written, and strongly opposed Kanye's misogynistic message. Taylor Swift then publicly called Kanye out during her GRAMMYs' acceptance speech, accusing him of trying to "undercut [her] success or take credit for [her] accomplishments and [her] fame."
Kim Kardashian has long been a vocal supporter of her husband, and has said that Kanye explicitly called Taylor to get her approval on the lyrics in "Famous." While Taylor has long denied this, Kim just uploaded a Snapchat video proving Kanye's innocence. In the video, Kanye is shown on a call with Taylor where she says, "Aw thanks. Yeah, I really appreciate it, the heads up is so nice…"
Read the entire transcript below.
Kanye: "You still got the Nashville number?"

Taylor: "I still have the Nashville area code but I had to change it."

Kanye: "For all my south side n*ggas that know me best I feel like me and Taylor might still have sex…I think this is a really cool thing to have"

Taylor: "I know, it's like a compliment, kind of."

Kanye: "What I give a fuck about is is you as a person and a friend. I want things that make you feel good. I don't wanna do rap that makes people feel bad"

Taylor: "…it's obviously tongue in cheek either way, and I really appreciate you telling me about it, that's really nice"

Kanye: "I just had a responsibility to you as a friend, thanks for being so cool about it."

Taylor: "Aw thanks. Yeah, i really appreciate it, the heads up is so nice… "Even asking or seeing if I'm being okay with it, I really appreciate, like I'd never had expected you to tell me about a line your song. And the flowers that you sent me, I Instagrammed the picture of them and it was the most Instagram likes I've ever gotten, like 2.7…"

Kanye: "Relationships are more important than punchlines, you know."

Taylor: "Yeah, I don't think anyone would listen to that and be like oh that's a real diss, she must be crying about it… You gotta tell the story the way that it happened to you and how you experienced it. It doesn't matter if I sold seven million off that album before you did that, which is what happened. You didn't know who I was before that, that's fine… I'm always going to respect you and I'm really glad that you have the respect to call me and tell me about it as a friend… It's a really cool thing from you and a really good show of friendship so thank you."

Kanye: "Thanks, you too"

Taylor: "If people ask me about I think it would be great to tell, well he called me and told me the line before it came out, like, jokes on you guys, we're fine. You guys wanna call this a feud, you wanna call this throwing shade, but I'm gonna be on the GRAMMY red carpet and they're gonna ask me about it and I'm gonna be like, he called me."
Kim exposing the phone call between Kanye and Taylor about his line in Famous. RT to save a life pic.twitter.com/FLBkEXkJTZ

— Claire McVey (@ohaiclaireee) July 18, 2016