Kanye West Announces "Famous" Video Viewings in Chicago, Miami, Paris & More
With the likelihood of being projected onto city buildings as it was done in NYC.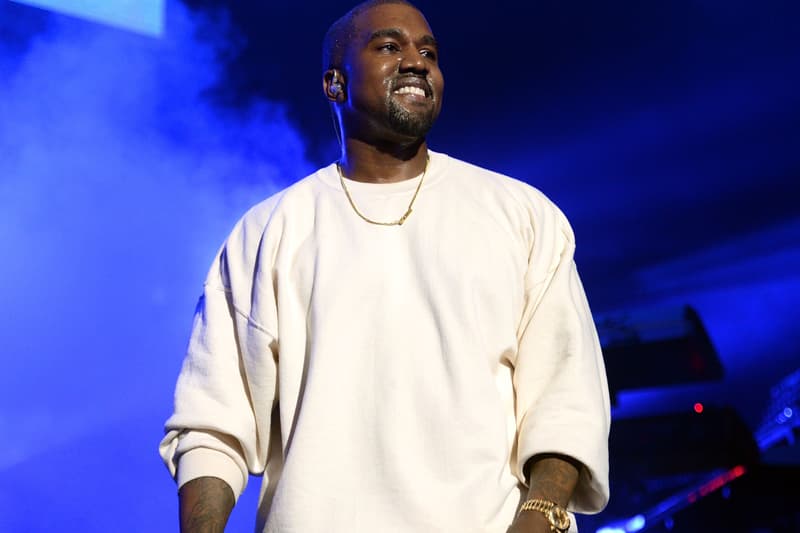 Kanye West's latest music video to "Famous" is now available on YouTube. The controversial 10-minute clip shows 'Ye in bed with a lineup consisting of ubiquitous names in entertainment, politics, fashion and music; from Donald Trump, Rihanna to Caitlyn Jenner. Coinciding with the launch, West has announced that multiple screenings will take place across the U.S. and in Paris. As it seems, the video will be projected onto city buildings as it was done at six locations in New York City earlier this week. See below the address to the video's viewing in the likes of Texas, San Francisco, Seattle, Boston, Chicago and stay tuned for more unveilings via Kanye's Twitter.
FAMOUS VIEWING IN PARIS TONIGHT @ PLACE DU TROCADERO ET DU 11 NOVEMBRE

— KANYE WEST (@kanyewest) July 1, 2016
PLACE DE LA FONTAINE STRAVINSKY QUAI DE VALMY RUE D'ULM – PLACE DU PANTHEON

— KANYE WEST (@kanyewest) July 1, 2016
FAMOUS VIEWINGS IN CHICAGO TONIGHT STARTING @ 9:30PM SOUTH MICHIGAN AVENUE AND EAST MONROE STREET NORTH MICHIGAN AND EAST LAKE STREET

— KANYE WEST (@kanyewest) July 2, 2016
EAST GRAND AVENUE AND NORTH STREETER DRIVE NORTH CLARK STREET AND WEST ADDISON STREET NORTH MILWAUKEE AVENUE AND WEST DIVISION STREET

— KANYE WEST (@kanyewest) July 2, 2016
FAMOUS VIEWINGS IN BOSTON TONIGHT STARTING @ 9:30PM IPSWICH AND VAN NESS STREET HUNTINGTON AND LONGWOOD AVENUE

— KANYE WEST (@kanyewest) July 2, 2016
MASSACHUSETTS AVENUE AND ALBANY STREET MEEHAN AND WILLIAMS STREET TREMONT AND WEST STREET

— KANYE WEST (@kanyewest) July 2, 2016
FAMOUS VIEWINGS IN MIAMI TONIGHT STARTING @ 10:00PM NW 26TH STREET AND NW 2ND AVENUE

— KANYE WEST (@kanyewest) July 2, 2016
NW 2ND AVENUE AND NW 24TH STREET COLLINS AND 2ND STREET NE 11TH STREET AND N MIAMI AVENUE

— KANYE WEST (@kanyewest) July 2, 2016
FAMOUS VIEWINGS IN PHILADELPHIA STARTING @ 10:00PM SOUTH STREET AND 5TH STREET FRANKFORD AND EAST GIRARD AVENUE

— KANYE WEST (@kanyewest) July 2, 2016
FRANKFORD AND EAST ALLEN STREET

— KANYE WEST (@kanyewest) July 2, 2016
FAMOUS VIEWINGS IN HOUSTON STARTING @ 9:30PM TEXAS AVENUE AND JACKSON STREET SOUTH MAIN STREET AND FONDREN

— KANYE WEST (@kanyewest) July 2, 2016
BAGBY AND FRANKLIN SOUTH MAIN STREET AND PRESTON RICHMOND AVENUE AND UNITY

— KANYE WEST (@kanyewest) July 2, 2016
FAMOUS VIEWINGS IN SEATTLE STARTING @ 9:30PM 1st AVENUE SOUTH AND S MAIN STREET E PIKE STREET AND 10TH AVENUE

— KANYE WEST (@kanyewest) July 2, 2016
BALLARD AVENUE NW AND NW IONE PLACE PHINNEY AVENUE N AND N 35TH STREET

— KANYE WEST (@kanyewest) July 2, 2016
FAMOUS VIEWINGS IN SAN FRANCISCO TONIGHT STARTING @ 9:30PM HAGIWARA TEA GARDEN DRIVE AND JOHN F KENNEDY DRIVE

— KANYE WEST (@kanyewest) July 2, 2016
FLORIDA AND DIVISION STREET 3RD STREET AND HOWARD STREET

— KANYE WEST (@kanyewest) July 2, 2016
FAMOUS VIEWINGS IN OAKLAND TONIGHT STARTING @ 9:30PM BROADWAY AND W GRAND AVENUE 21ST STREET AND KAISER PLAZA

— KANYE WEST (@kanyewest) July 2, 2016