'Jurassic World: Fallen Kingdom' Surpasses $1 Billion USD Worldwide
It's the seventh Universal film to hit the Billion Dollar Club.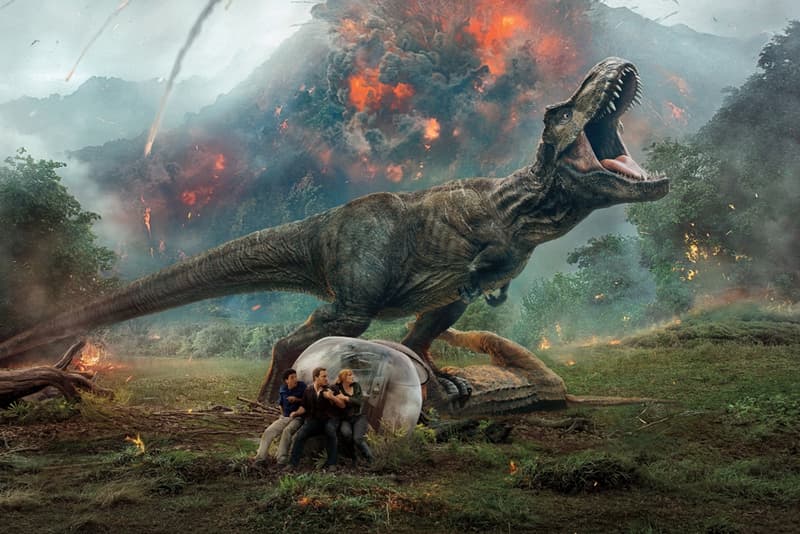 Jurassic World: Fallen Kingdom has passed the $1 Billion USD mark at the worldwide box office. Out of that, $304 million USD comes from North America and $700 million USD come from overseas markets. China has been one of the biggest markets for Fallen Kingdom, with over $230 million USD grossed in its first three weeks - Fallen Kingdom is the fifth-highest grossing film of the year in China and the 2nd-highest grossing foreign film behind Disney's Avengers: Infinity War ($360 million USD.)
While it was a box office success, Fallen Kingdom only has a 51 percent rating on Rotten Tomatoes and an audience score of 57 percent. The film was directed by J.A. Bayona, while Jurassic World helmer Colin Trevorrow co-wrote the script and remained as executive producer. The plot follows Owen (Chris Pratt) and Claire (Bryce Dallas Howard) on a mission to rescue dinosaurs trapped on a volcanic island that is about to erupt.
Universal now has seven titles in the Billion Dollar Club – Jurassic Park, Jurassic World, Jurassic World: Fallen Kingdom, Furious 7, The Fate of the Furious, Minions and Despicable Me 3. The Jurassic films are the 8th highest-grossing franchise at $4.7 billion behind the Fast and Furious movies which have taken in $5.1 billion worldwide. With another sequel on the way directed by Colin Trevorrow, the franchise will have a chance to add potentially another billion to its total.