Man Impersonates Supreme "President," Signing Million-Dollar Collabs With Chinese Brands
Finessed.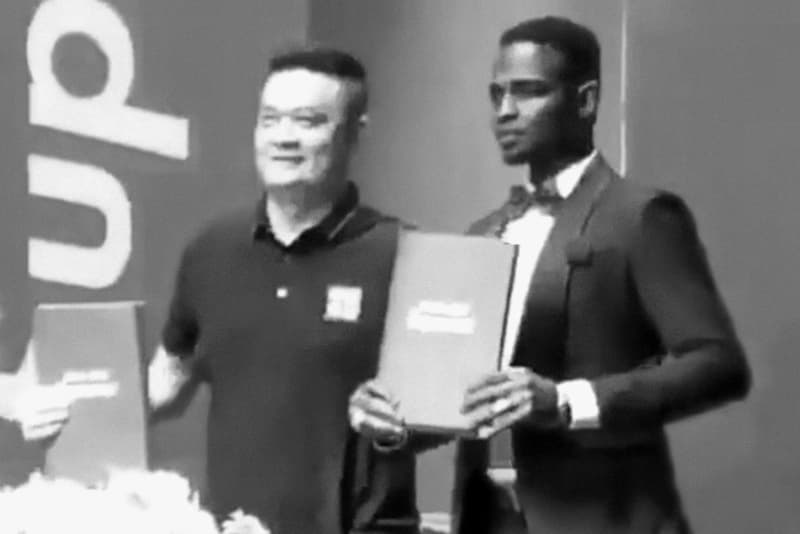 It's no secret that China is in love with Supreme. Recently, one man traveled to the nation to exploit their obsession with the streetwear brand.
According to reports, the man went to China claiming to be the "President" of Supreme and taking meetings on behalf of the iconic New York label. The reports go on to note that the "President" has made millions signing a series of collaborations with Chinese brands. Videos of the scammer are now circulating on social media, showing elaborate signing events dressed in Supreme's signature logo and red tone.
As for this particular signing, the reports are also claiming that the brand in question, OXN and its "founder" actually hired this impersonator to pose as Supreme's president. Additional information also points out that the trickster has also been active in convincing other brands that he is indeed the head of Supreme. OXN is actually a somewhat random brand from Dongguan, in the Guangdong province near Shenzhen where a lot of production factories operate. The signing in the video we see below actually took place in a four-star hotel in Dongguan.
No additional information has been found about the true identity of the man but stay tuned as we try to uncover more on this story.
Check out video of the impersonator at the signing event and stay tuned for more details surrounding the story when they become available.
In case you missed it, James Jebbia of Supreme gave a humble acceptance speech after being awarded the 2018 CFDA Award for Menswear Designer of the Year.