The 'Solo' Millennium Falcon Could Have Had a Flame Decal
Guy Fieri flames.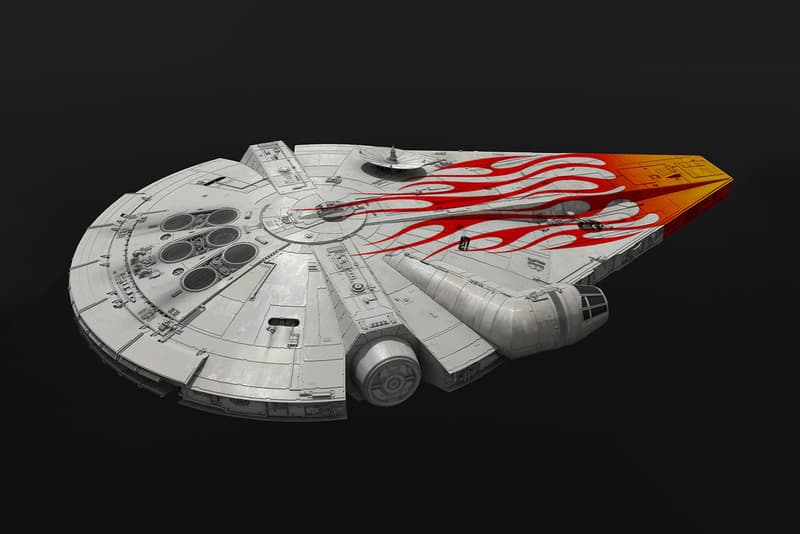 Solo: A Star Wars Story features many things: young Lando and the titular Han, the latter and his first meeting with the scruffy Chewbacca, and, of course, the original slick appearance of the Millennium Falcon before it was worn to death ahead of our first glimpse of the ship in A New Hope.
James Clyne, the design supervisor for Solo, took on a tremendous task redesigning such an iconic nuance of the franchise, and although the finished product ended up working out, the spacecraft almost sported flame decals.
Clyne encouraged his team of artists to use muscle cars as inspiration for bulked up hulls and paint schematics, even jokingly rendering the Falcon emblazoned with flames and another souped up like a Pontiac Trans Am. "I think everybody was just at that point like, 'OK, are they blue stripes, are they yellow stripes, or are they red stripes?' And I just threw this into one of our reviews. Very Smokey and the Bandit… I think everybody got a good laugh and I was able to lighten things up a little bit."
Would you have been a fan of the 33 Hot Rod look? Share your thoughts below and check out the hottest TV shows and films dropping this month.