This Case Acts as an Airbag to Protect Your Phone
Part of an engineering student's thesis project.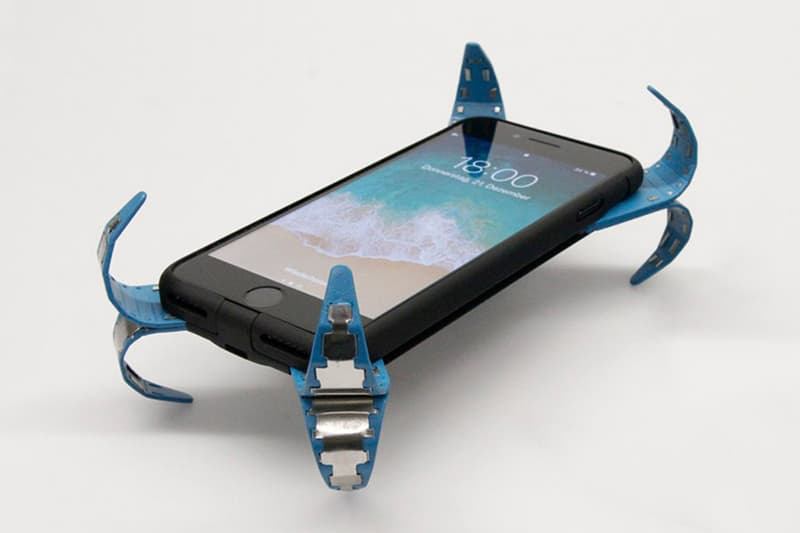 German engineering student Philip Frenzel has patented a mobile case that could relieve us from that all-too-familiar panicked moment when our phone suddenly falls to the ground. His design utilizes sensors which can detect when the phone is in freefall and quickly deploy metal prongs on all four corners to soften the impact. The arms can then be put back into place via its spring-like joints and used again. Take a look at the prototype in action below.
Frenzel aims to launch a Kickstarter campaign in the coming months to bring his project to the masses.
For more smartphone accessories, see BAPE's ABC camo case and this interesting design which turns your phone into a Game Boy.