JAY Z Thanks 90 Rappers for Inspiring Him
Including Kanye West, Drake, 2pac, Kendrick Lamar, Travis Scott, Tyler, the Creator, Kid Cudi, Earl, Playboi Carti and more.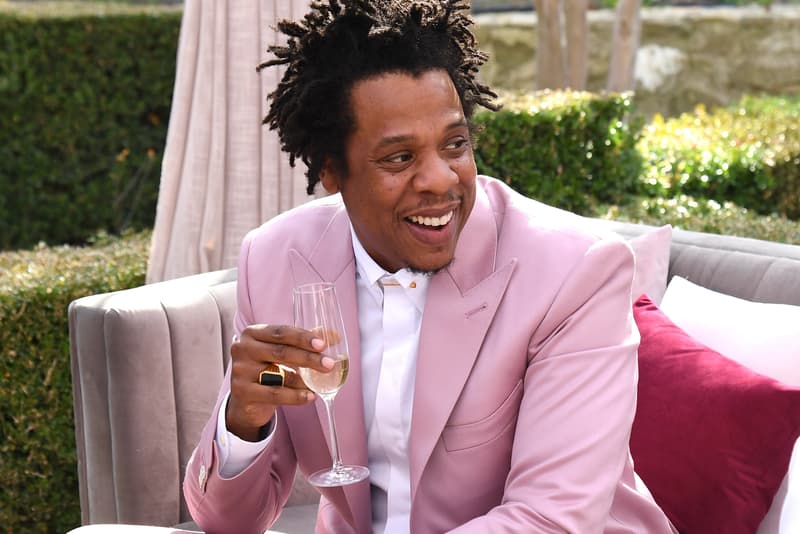 JAY Z took to Twitter tonight to personally thank 90 rappers who inspired him after he was inducted into the Songwriters Hall of Fame on Thursday. In the 13-tweet acknowledgement, JAY showed love to rappers of the past and of present time. Rappers named include Biggie, Tupac, Drake, Kanye West, Kendrick Lamr, J. Cole, Nas, Lil Wayne, Chance the Rapper, Tyler, the Creator, Quavo, Travis Scott, Playboi Carti, Tee Grizzley and more. He also gives a shout-out to Barack Obama, calling him "the greatest rapper of all time." Check out his tweets below.
Thank you to all the people that have inspired me . Rakim KANE KRS chuck cube Jaz Em Andre Nas big PAC cole kendrick chance jayE ..wait,

— Mr. Carter (@S_C_) June 16, 2017
Lauryn Nicki lite latifah common ye drake and meek . Run caz LL chainz cam tip (both of them) thought pharaoh , face . De la . Ice T. Wait

— Mr. Carter (@S_C_) June 16, 2017
G Rap .Mel . Kurupt . Lox. X . Q. Ab lupe. Mos. Foxy. Boss . Ross. Quavo Future Travis too many fuck this. All you!T grizzley song best out

— Mr. Carter (@S_C_) June 16, 2017
Shit did I say redman ? Ghost and Rae . Wu tang I beat Genius in a rap battle I think ha . Busta (him too) Treach . Thug . B a rapper too!

— Mr. Carter (@S_C_) June 16, 2017
Shit …Wayne , Juve BG Nipsey . Kim . Slaughterhouse (yes mouse too ha) Folarin MC eiht . Short . 40 . Mac dre this shit hard .Never mind

— Mr. Carter (@S_C_) June 16, 2017
Somebody find that reply I just hit please . I'm new on this . Anyway salute to anybody who made a song to feed their family or just vent .

— Mr. Carter (@S_C_) June 16, 2017
Thank you, this way

— Mr. Carter (@S_C_) June 16, 2017
Fuck haa. Naw for real .Pastor Jeezy my partner . Okay I'm done . I'm deleting this app in the morning . Shit is impossible to get right.

— Mr. Carter (@S_C_) June 16, 2017
I promise I'm not drunk . Lord Pusha . Carti (Magnolia incredible)ASAP Sean P , Mobb , cudi . Tyler , earl, Snoop!!( almost played myself)

— Mr. Carter (@S_C_) June 16, 2017
And the greatest rapper of all time OBAMA . Thank you 44 https://t.co/CueS0BynCj

— Mr. Carter (@S_C_) June 16, 2017
Wait . Slick fucking Rick . Pimp C and bun . Wow . I just realized how many fresh people the culture has . Big Sean . Sauce money .

— Mr. Carter (@S_C_) June 16, 2017
Too many ..Fab , black people really magic . Mac Miller nice too though .

— Mr. Carter (@S_C_) June 16, 2017