Jacquemus Perfected Summertime Staples for SS19
A surprisingly accessible debut for the star womenswear designer.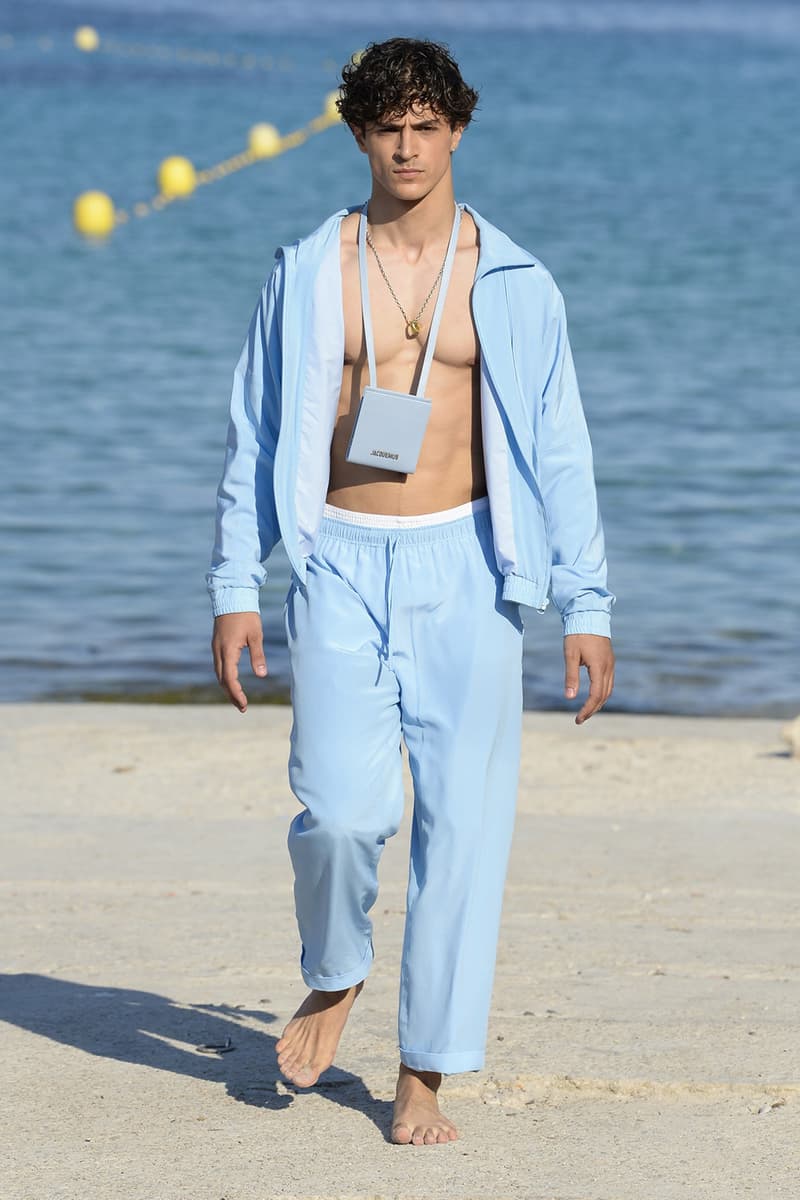 1 of 33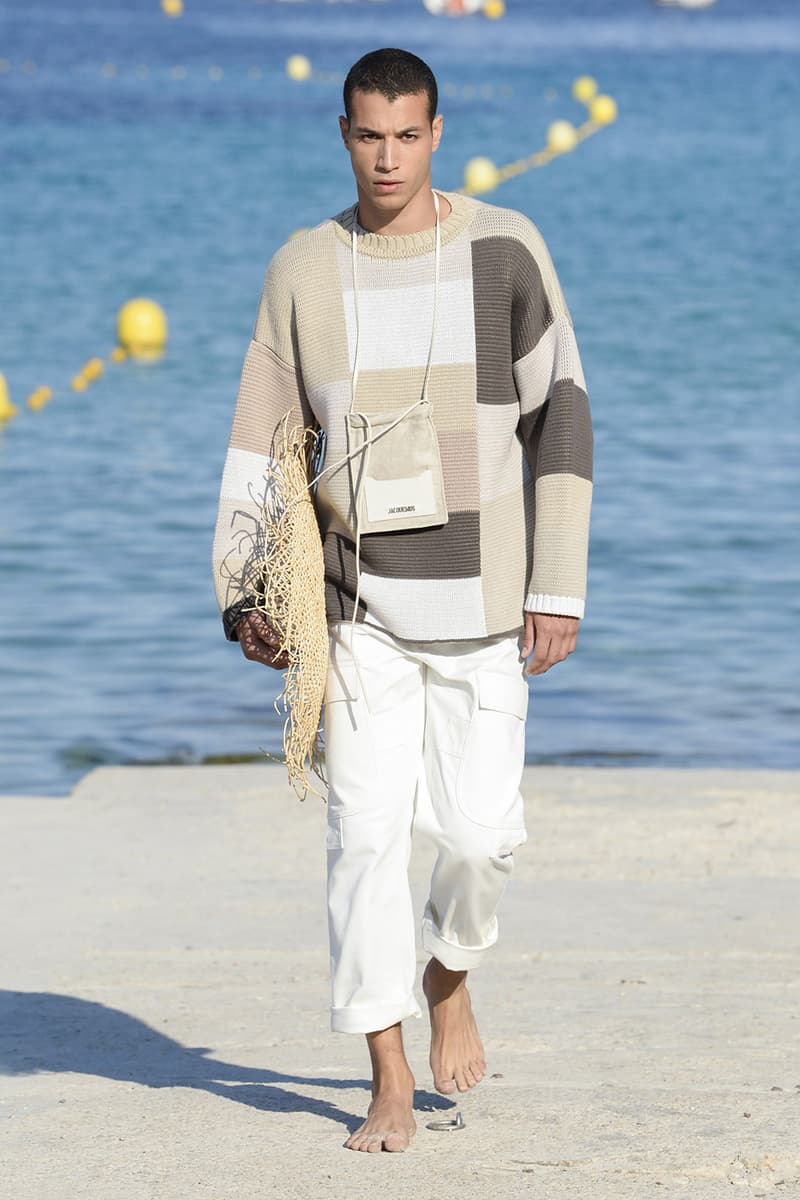 2 of 33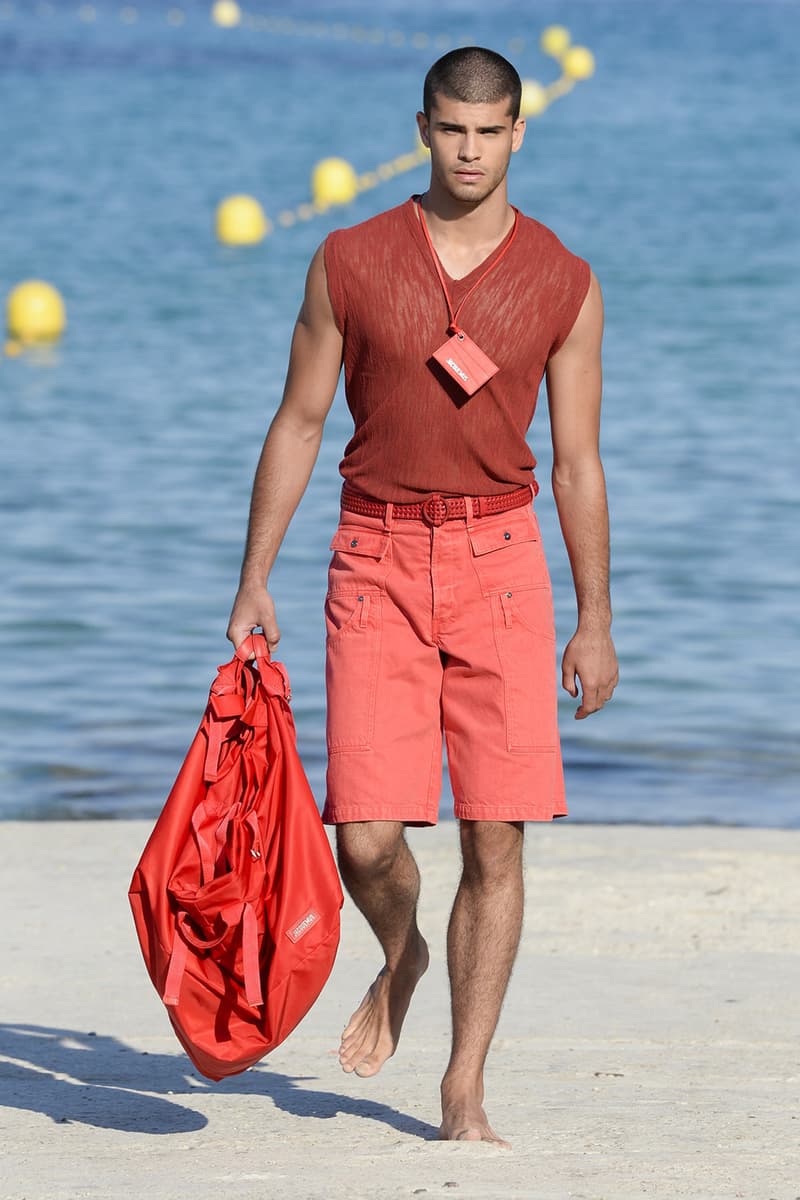 3 of 33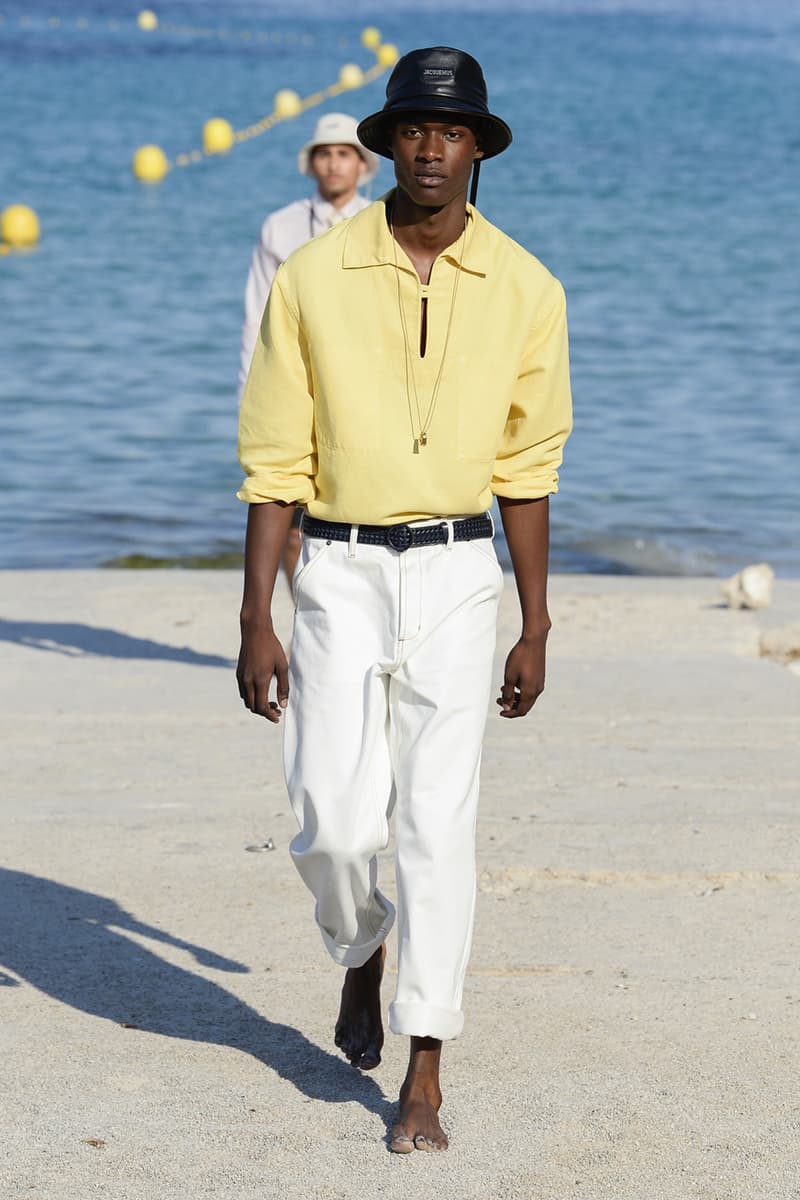 4 of 33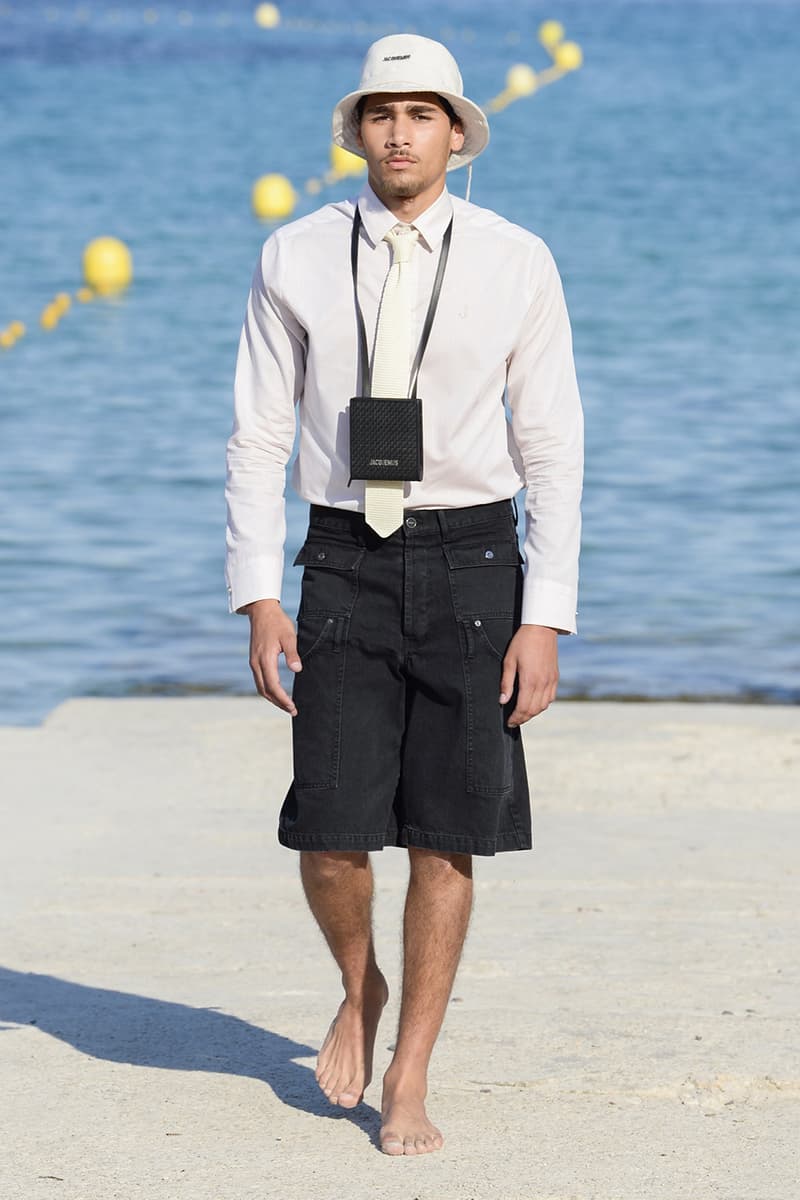 5 of 33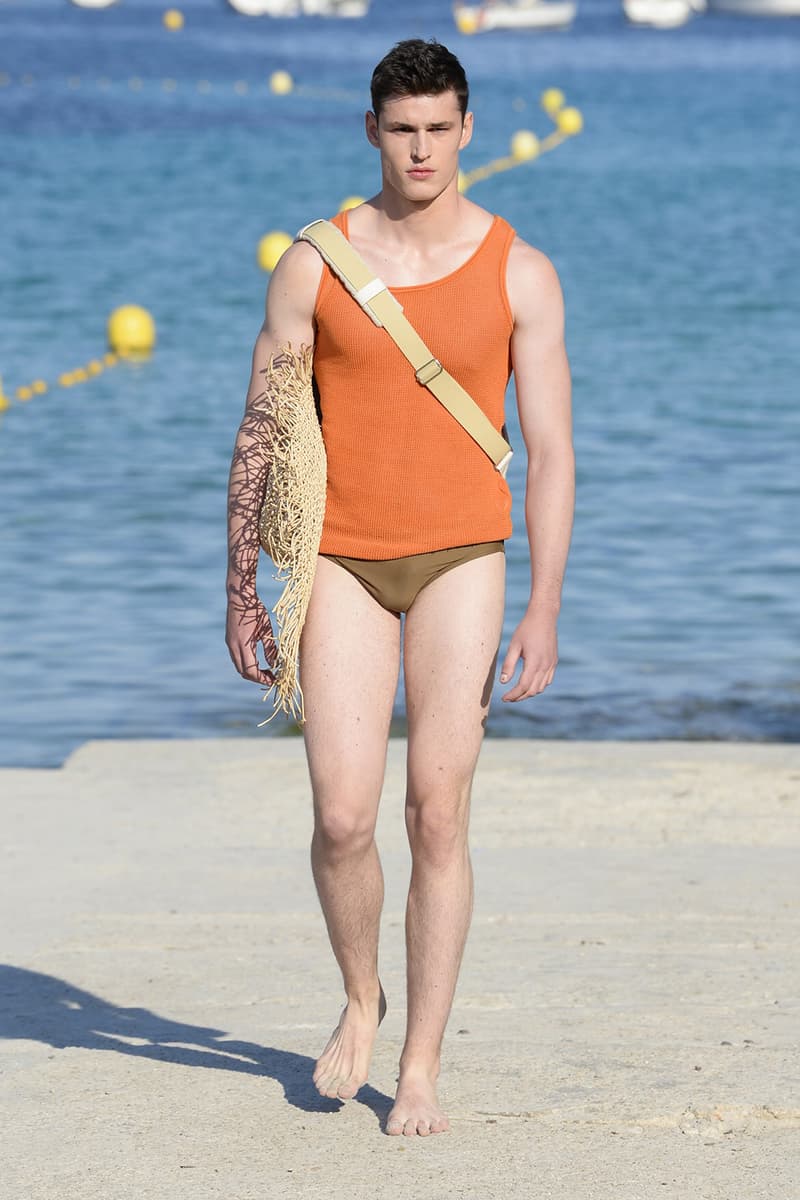 6 of 33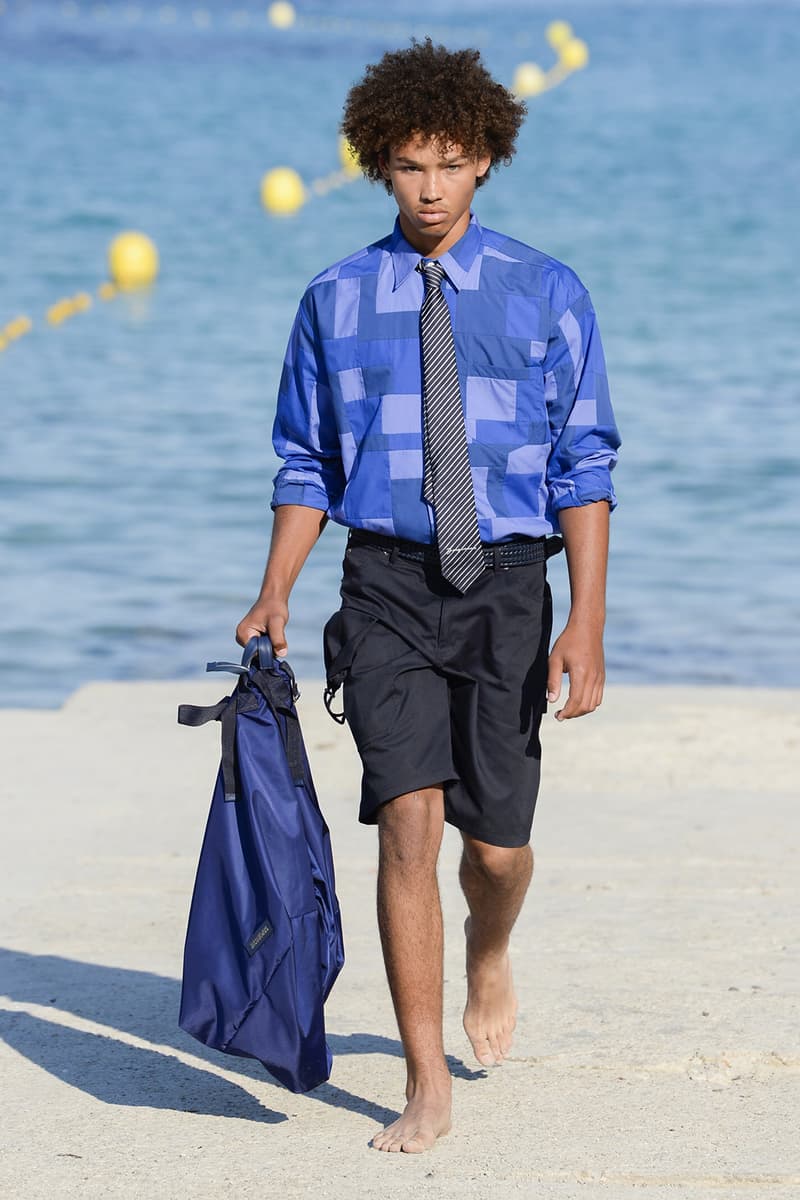 7 of 33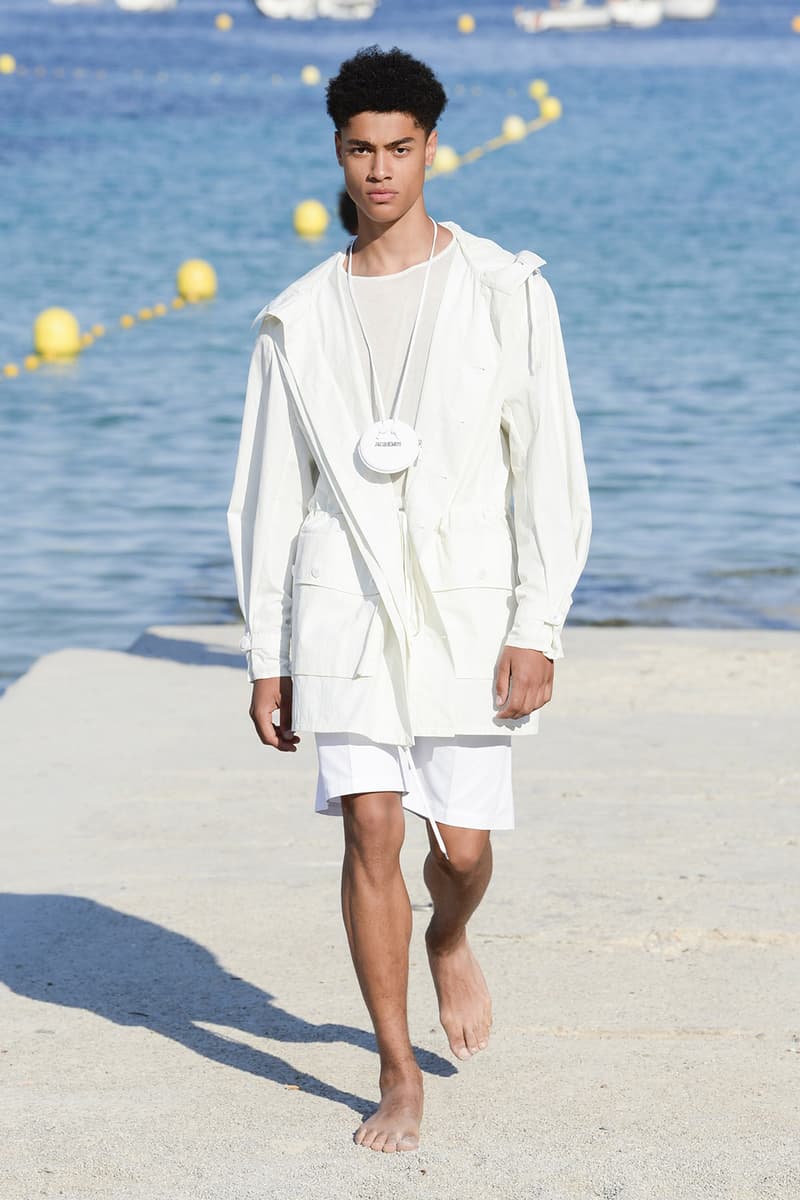 8 of 33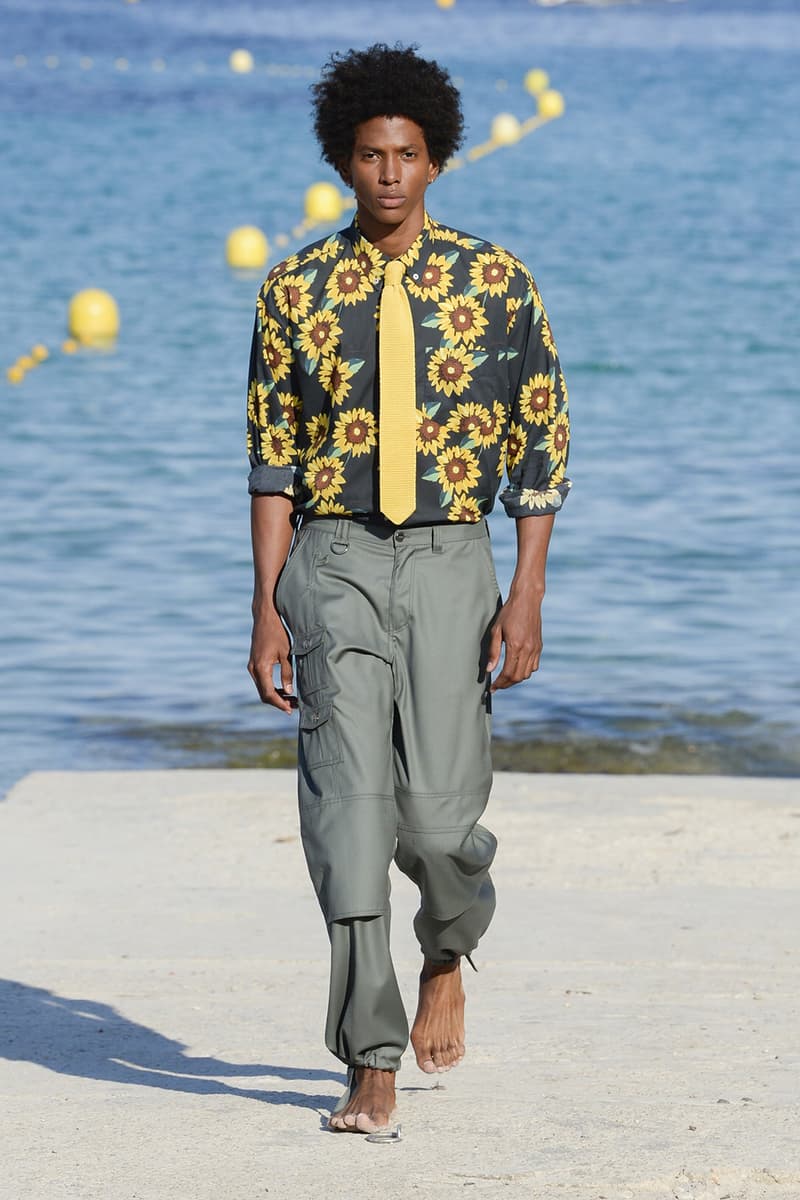 9 of 33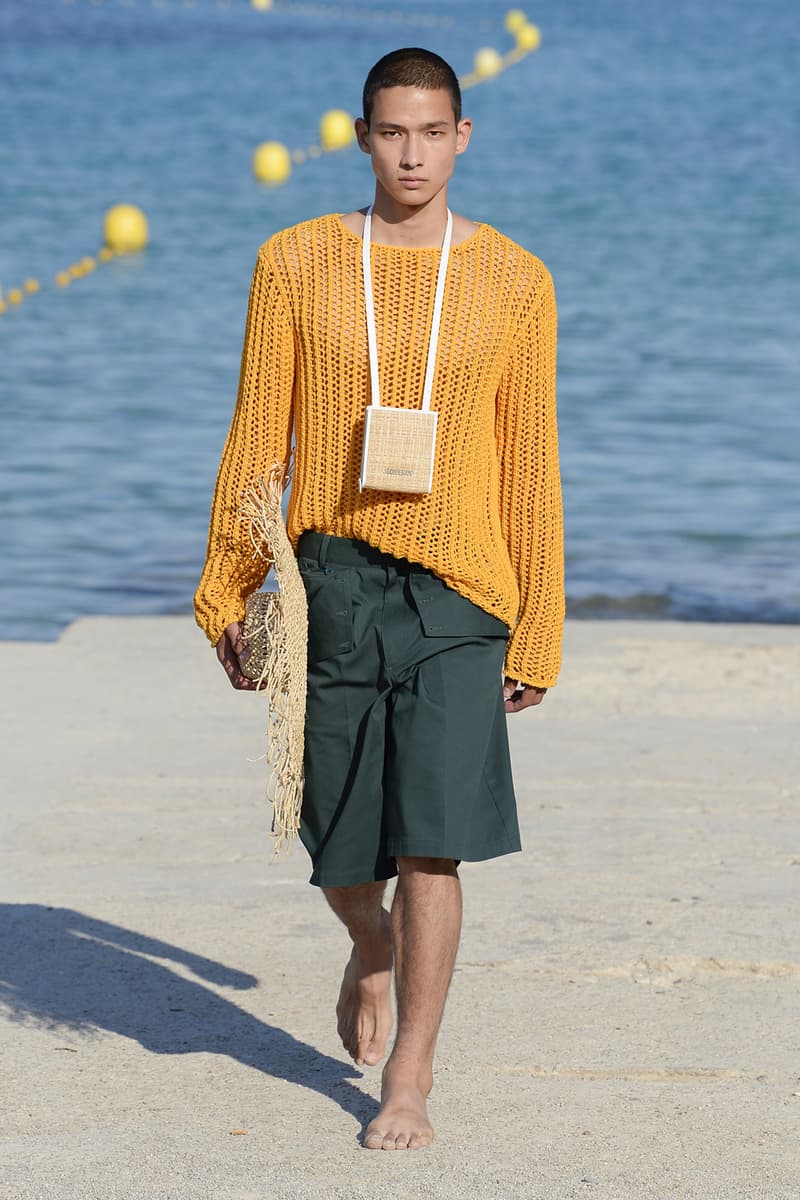 10 of 33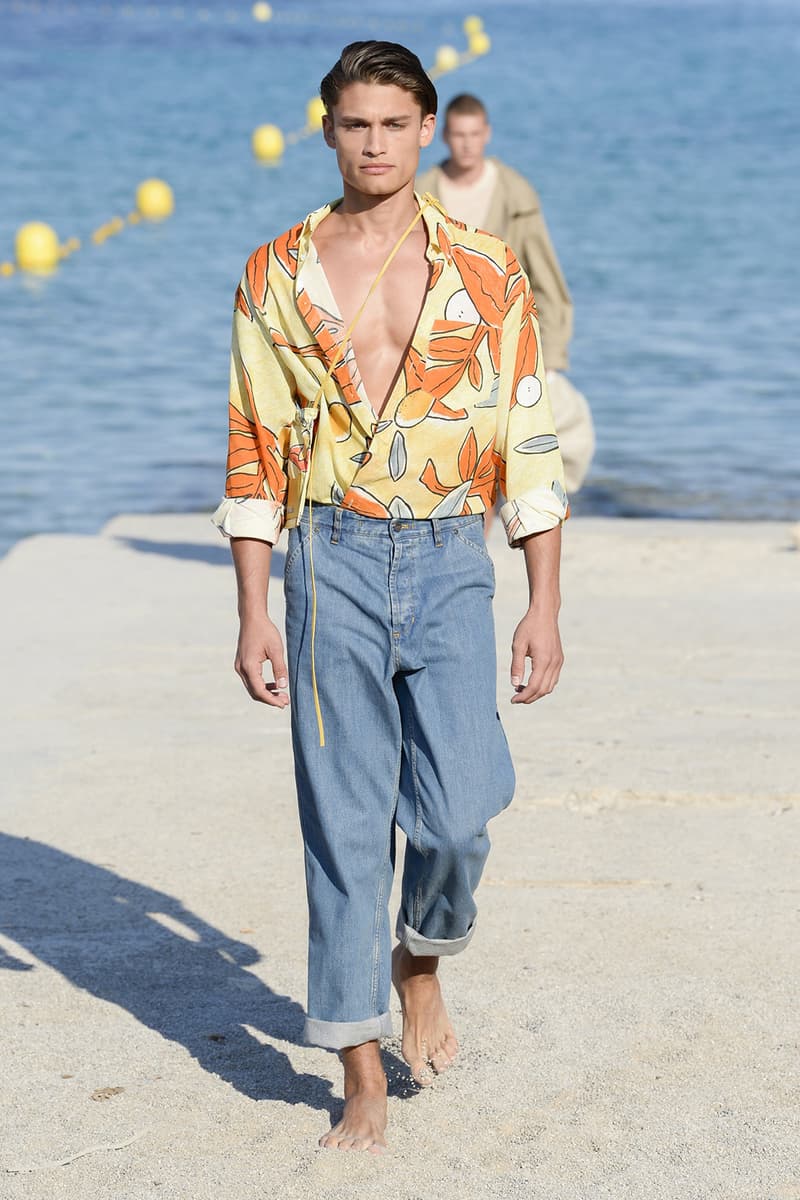 11 of 33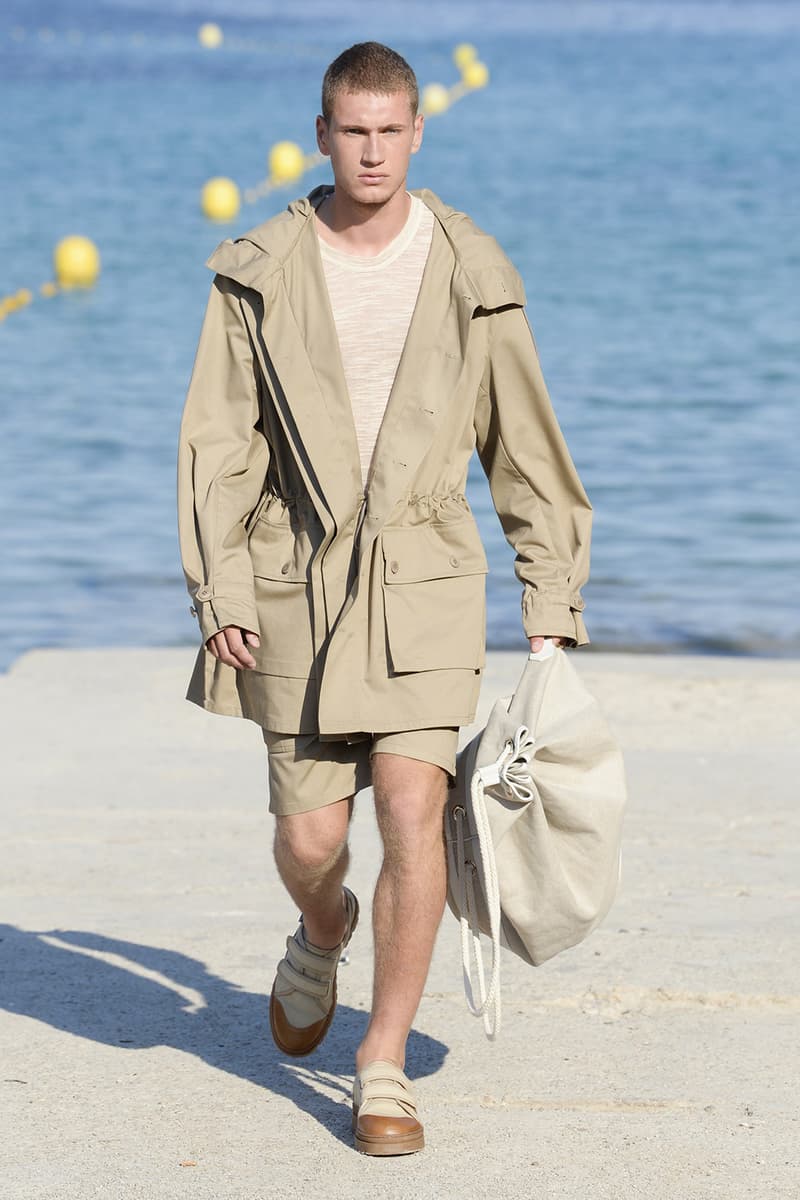 12 of 33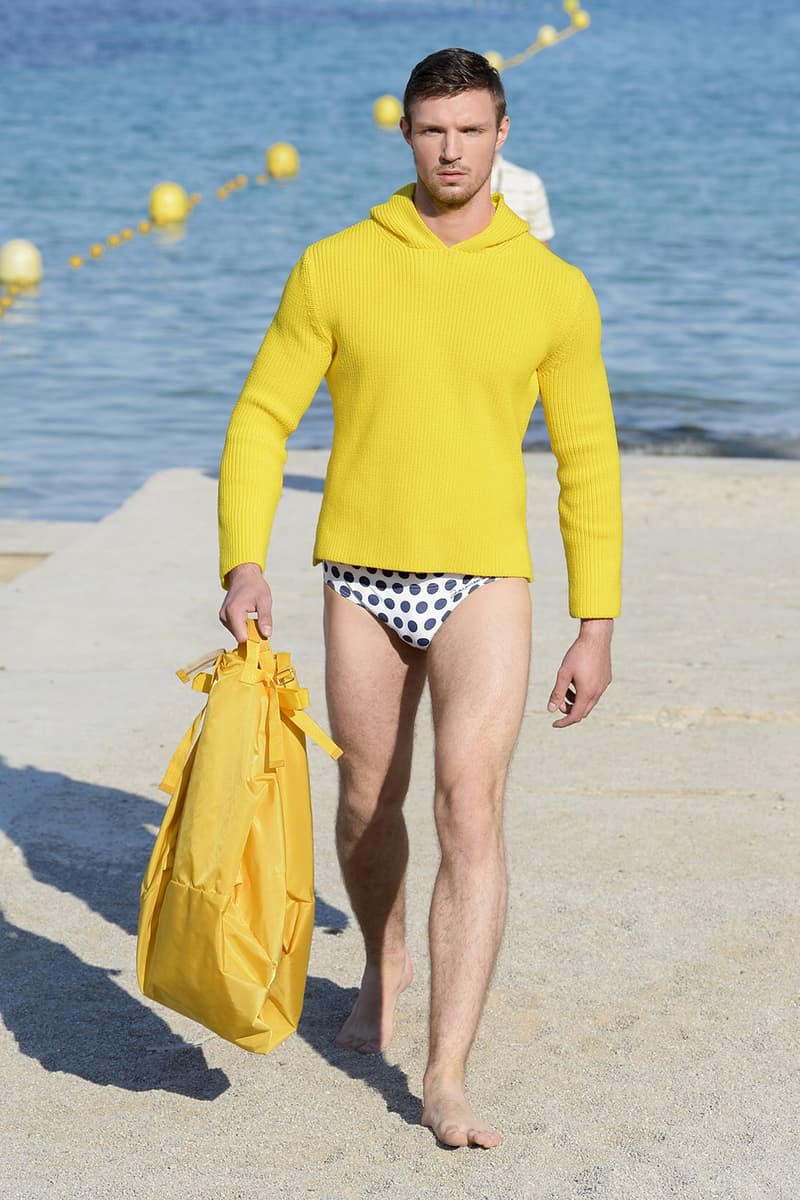 13 of 33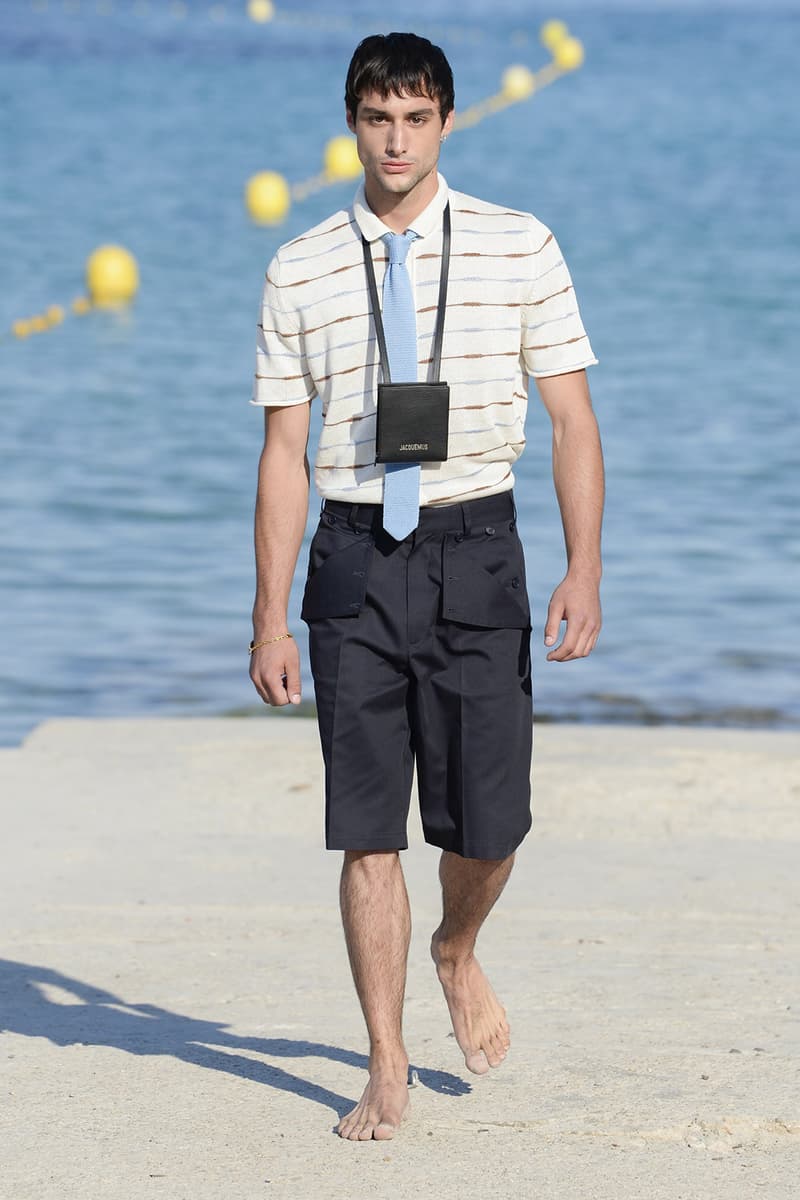 14 of 33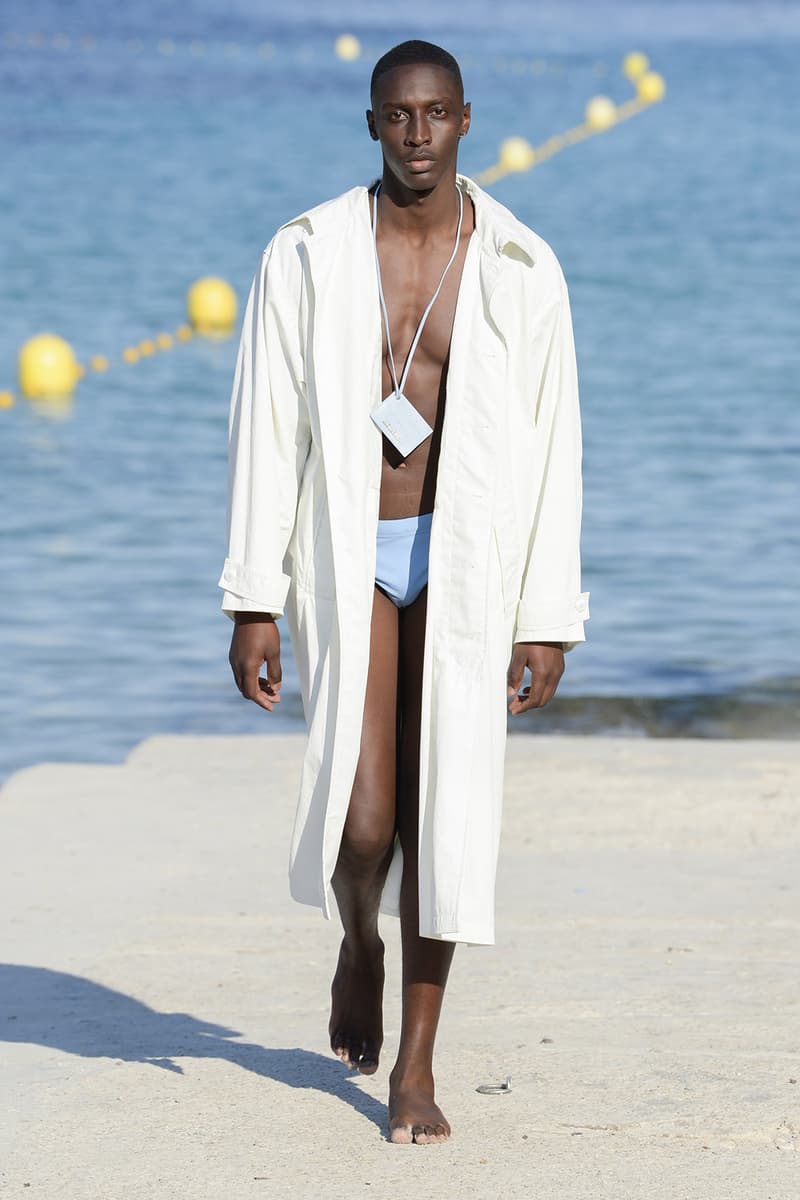 15 of 33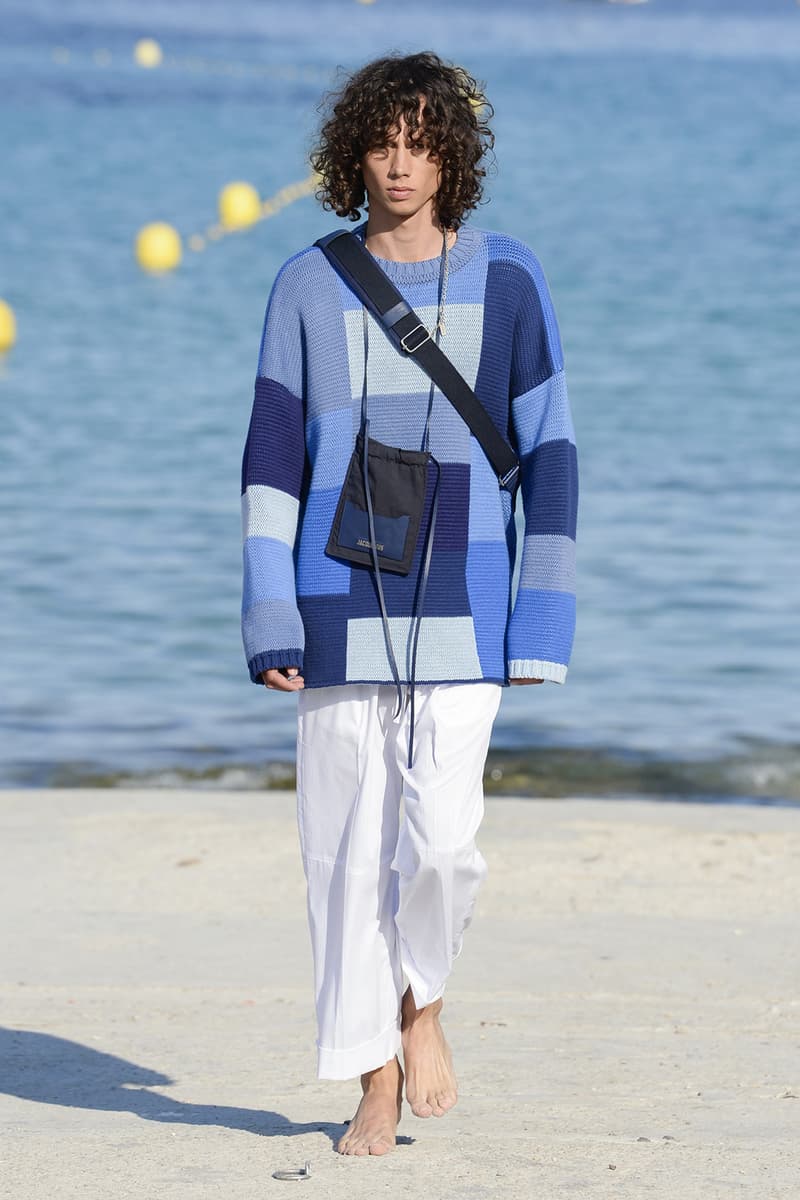 16 of 33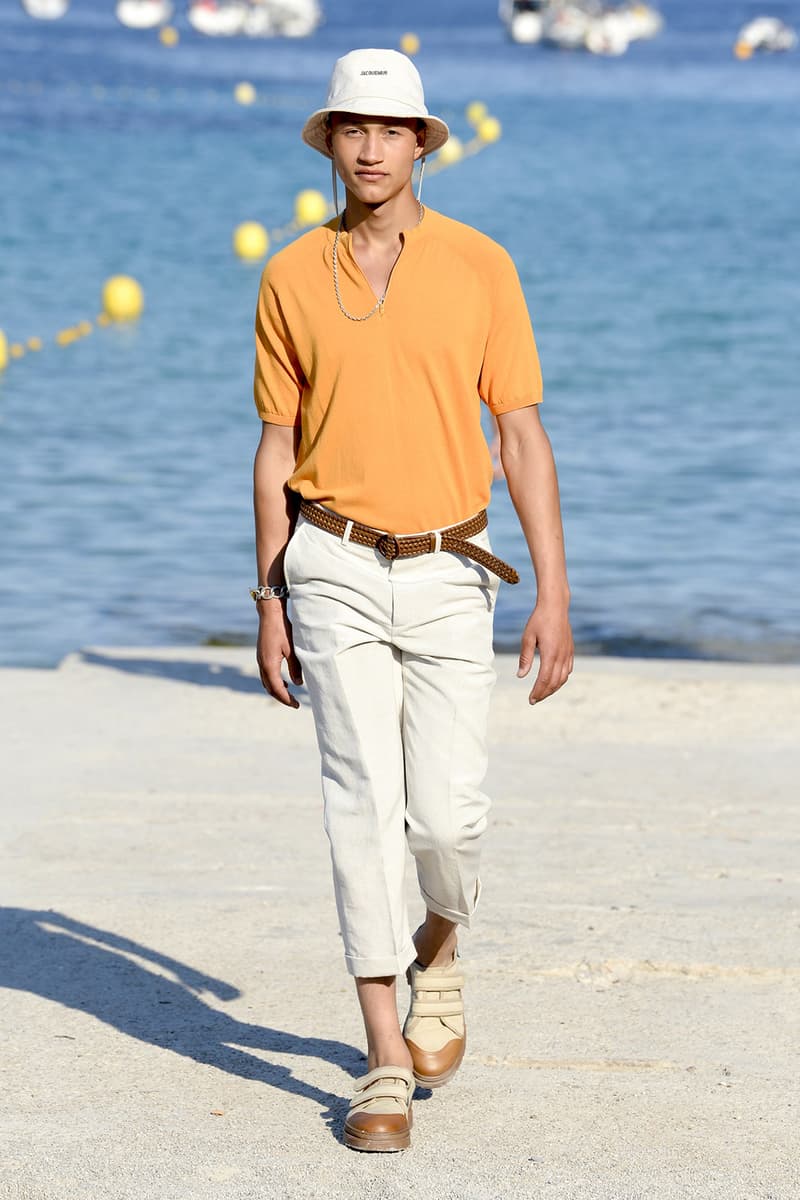 17 of 33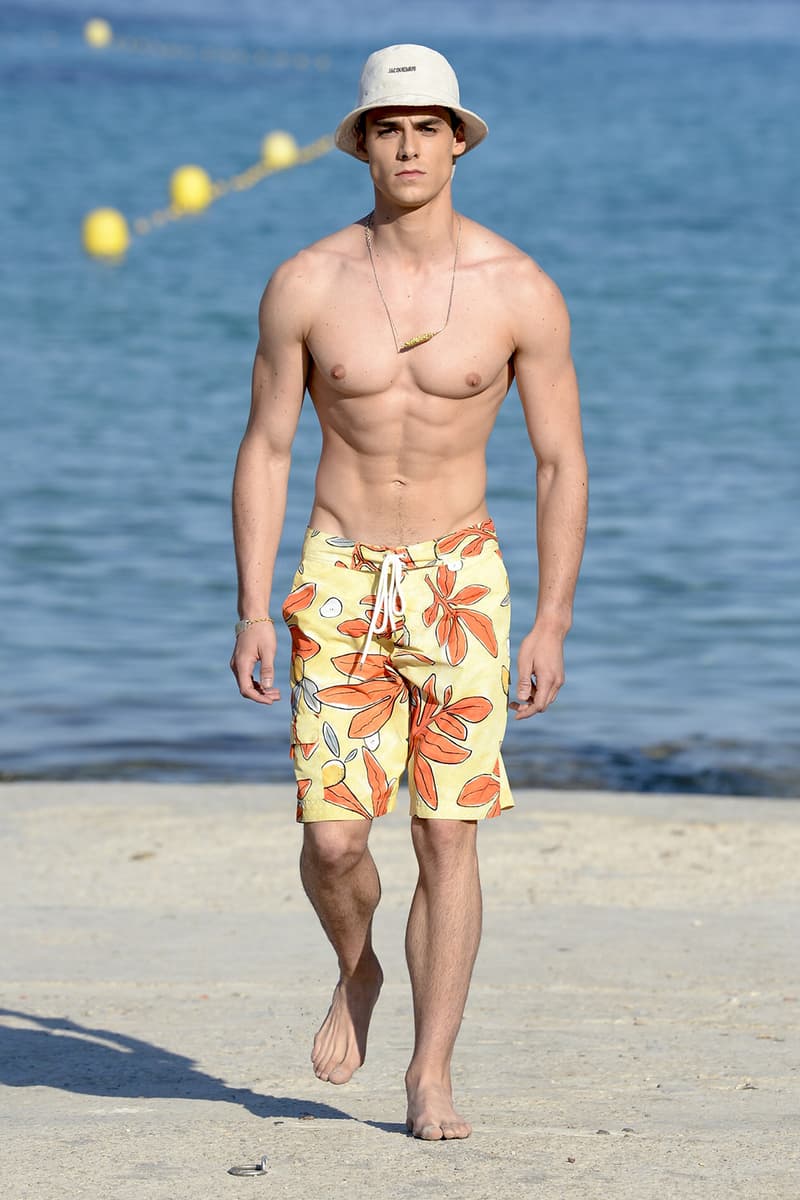 18 of 33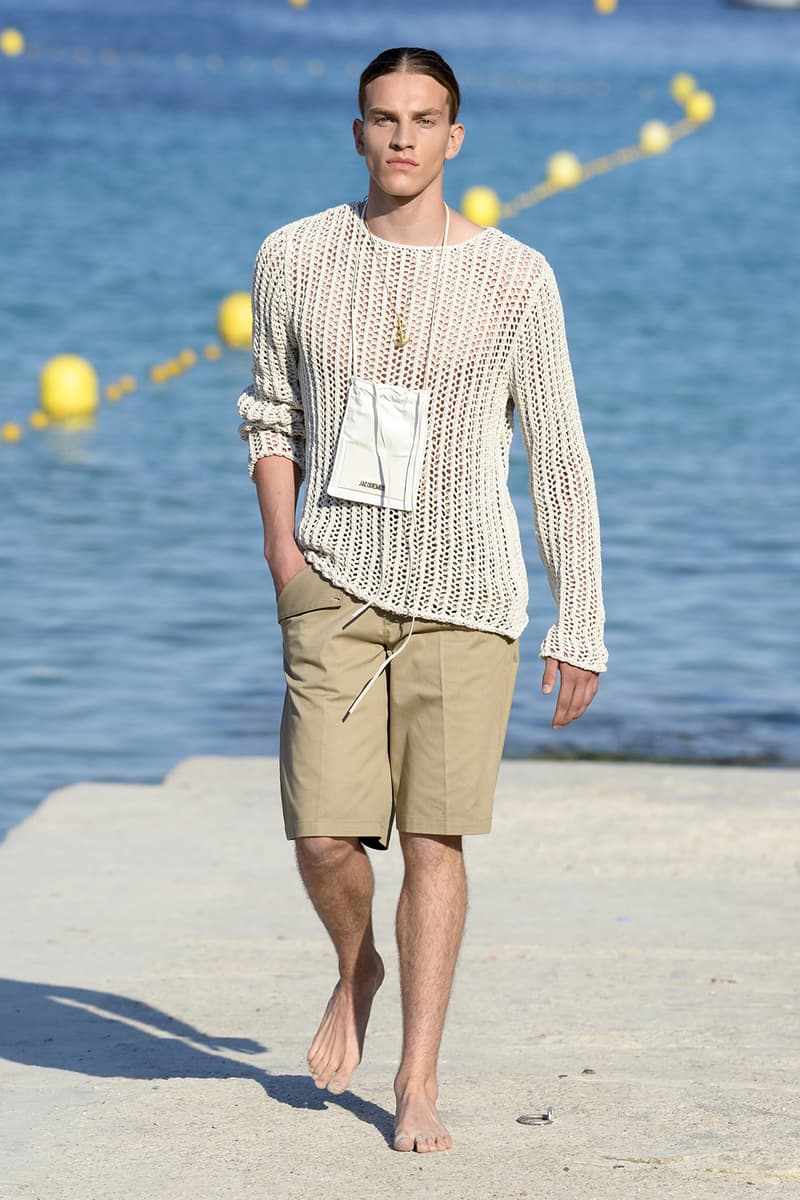 19 of 33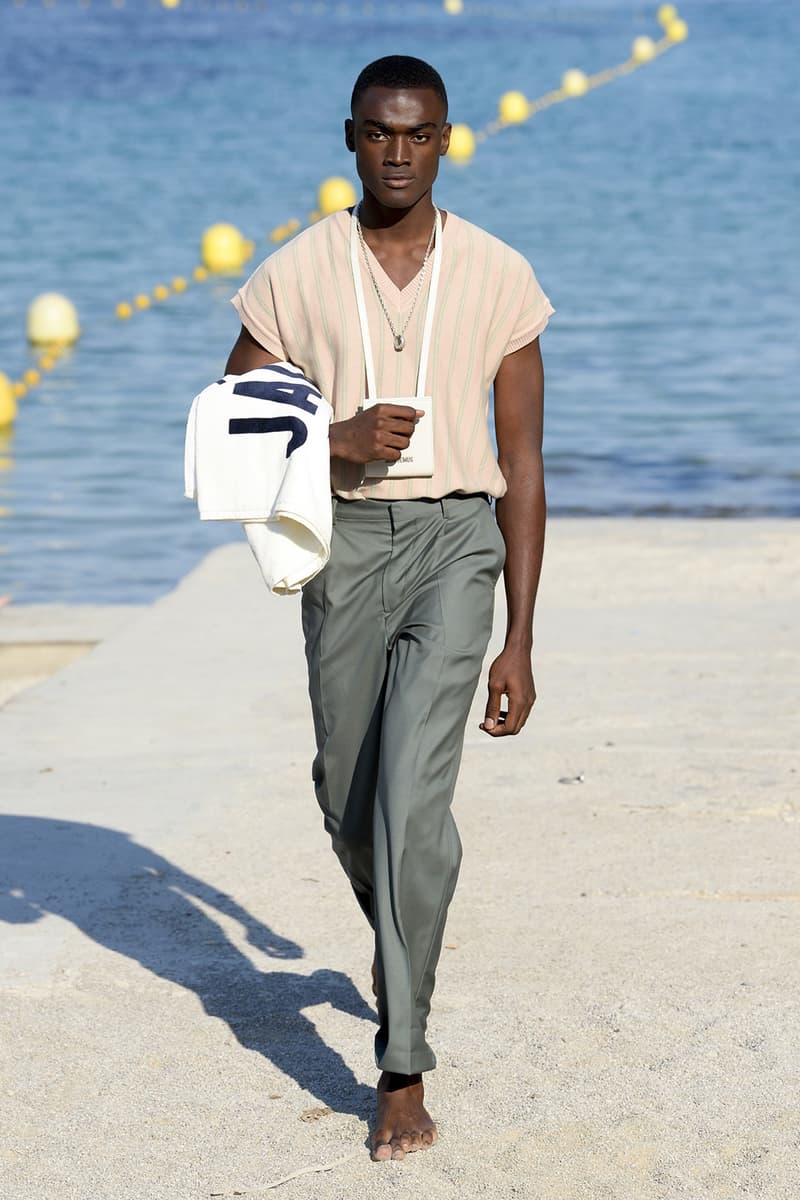 20 of 33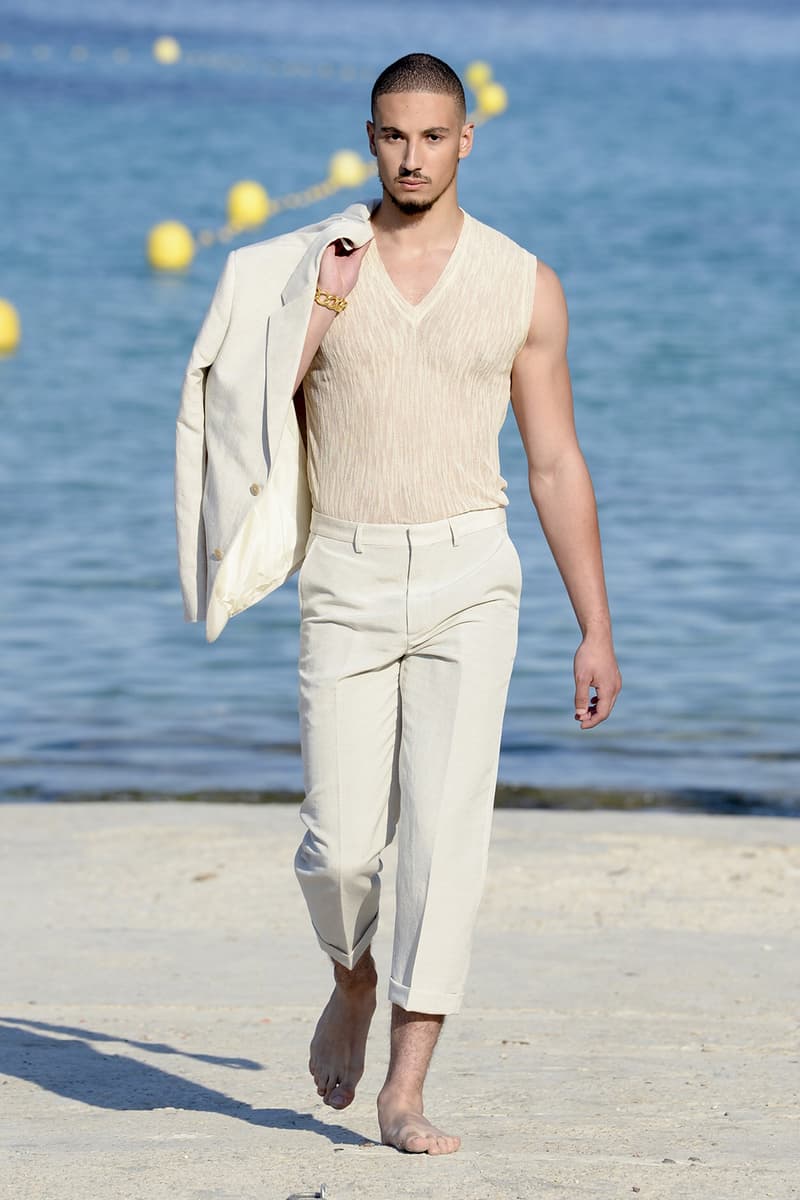 21 of 33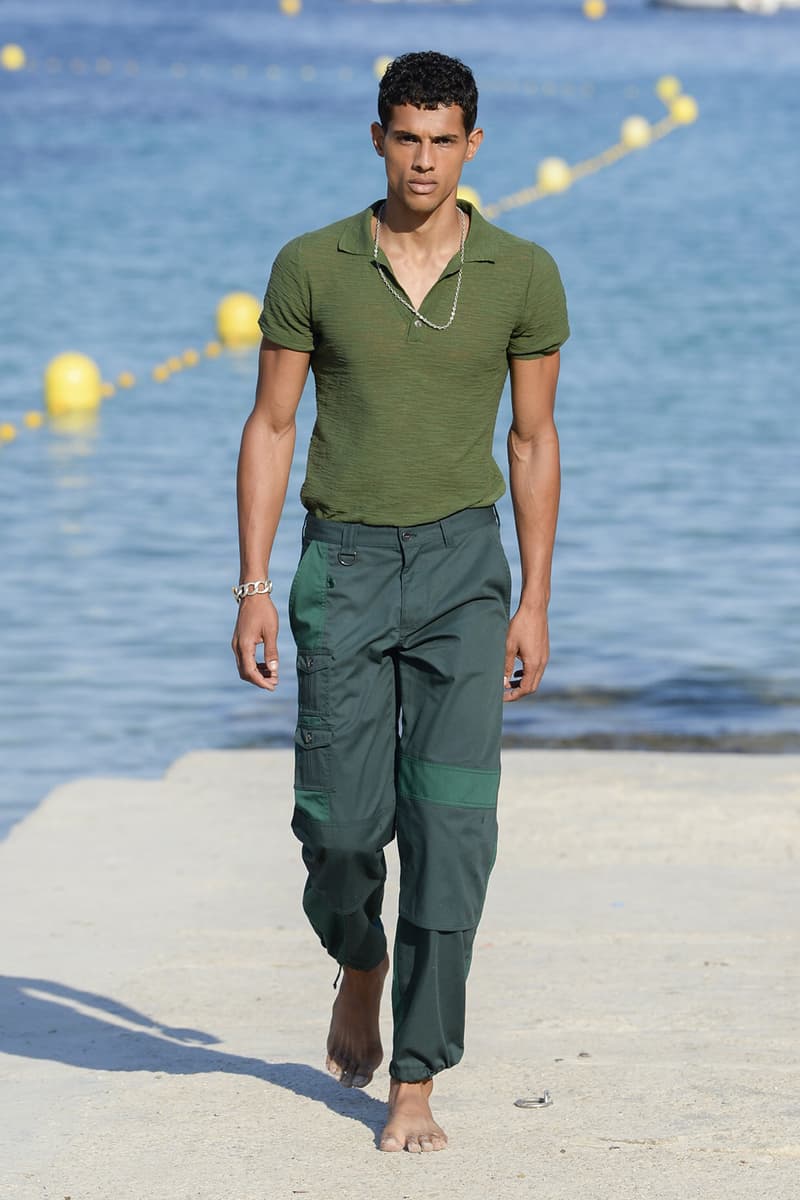 22 of 33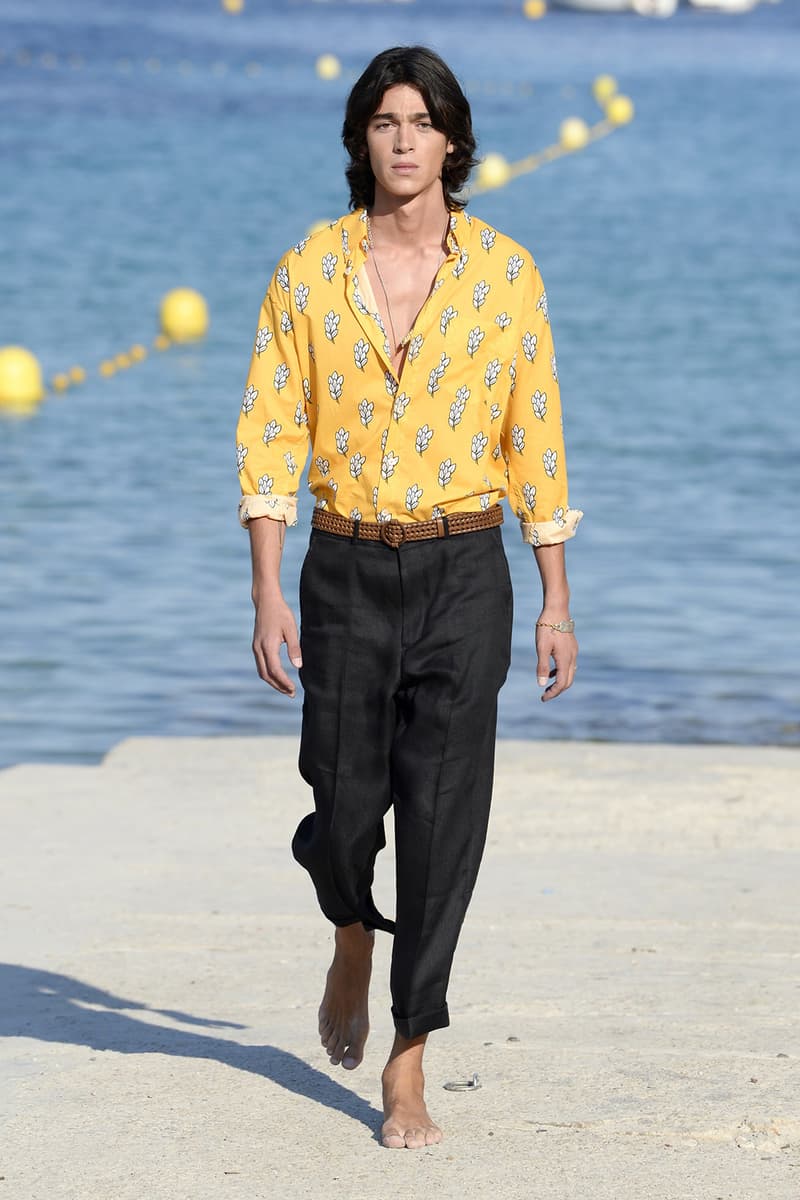 23 of 33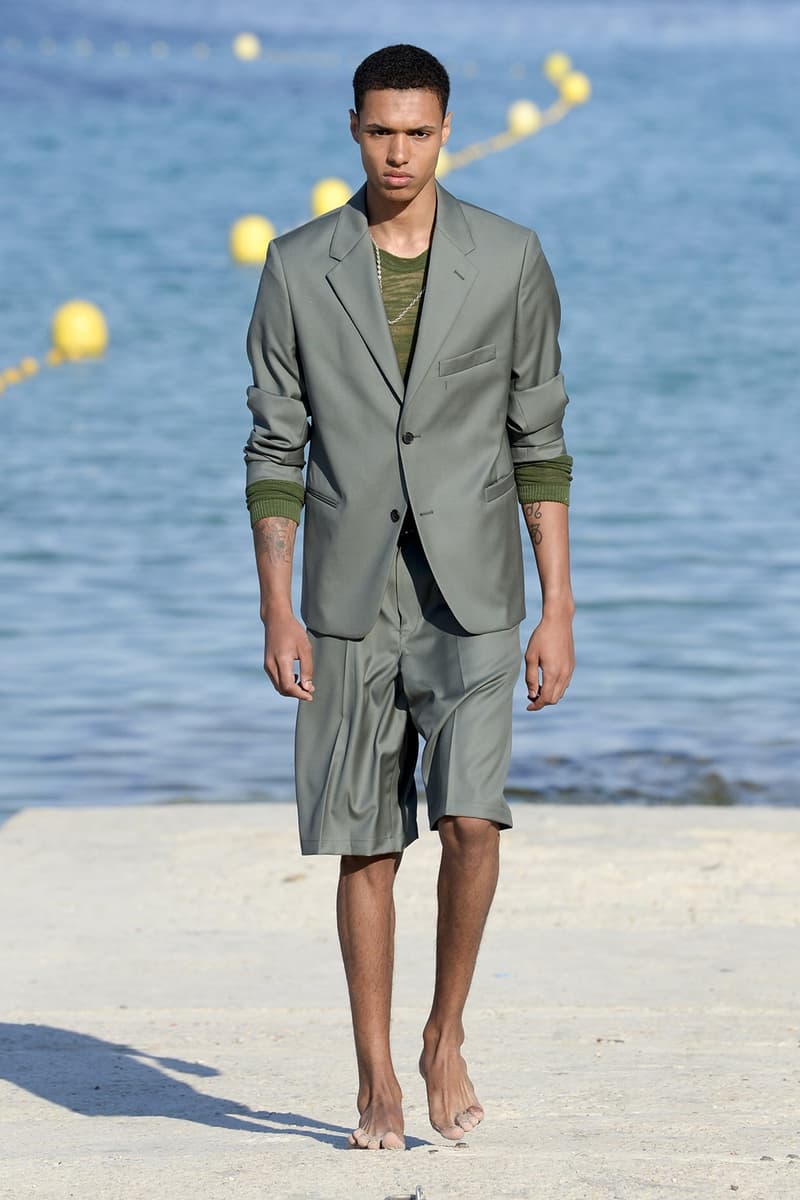 24 of 33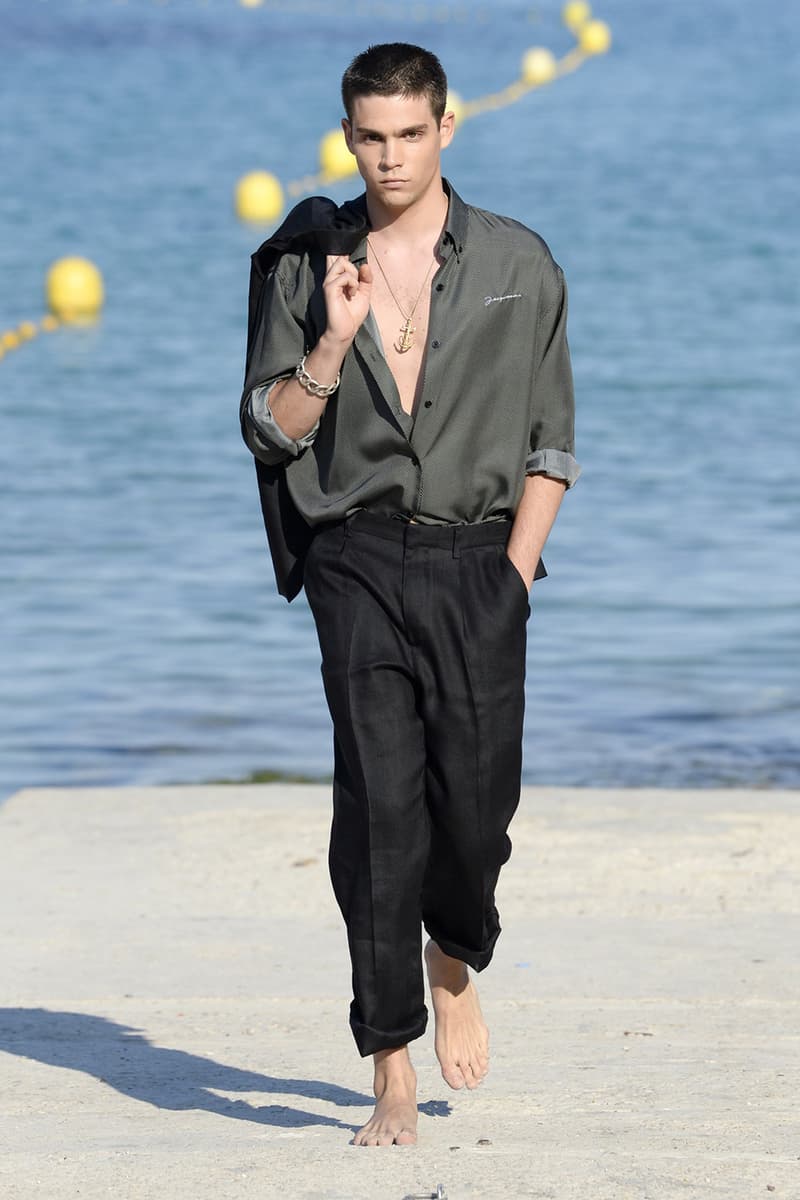 25 of 33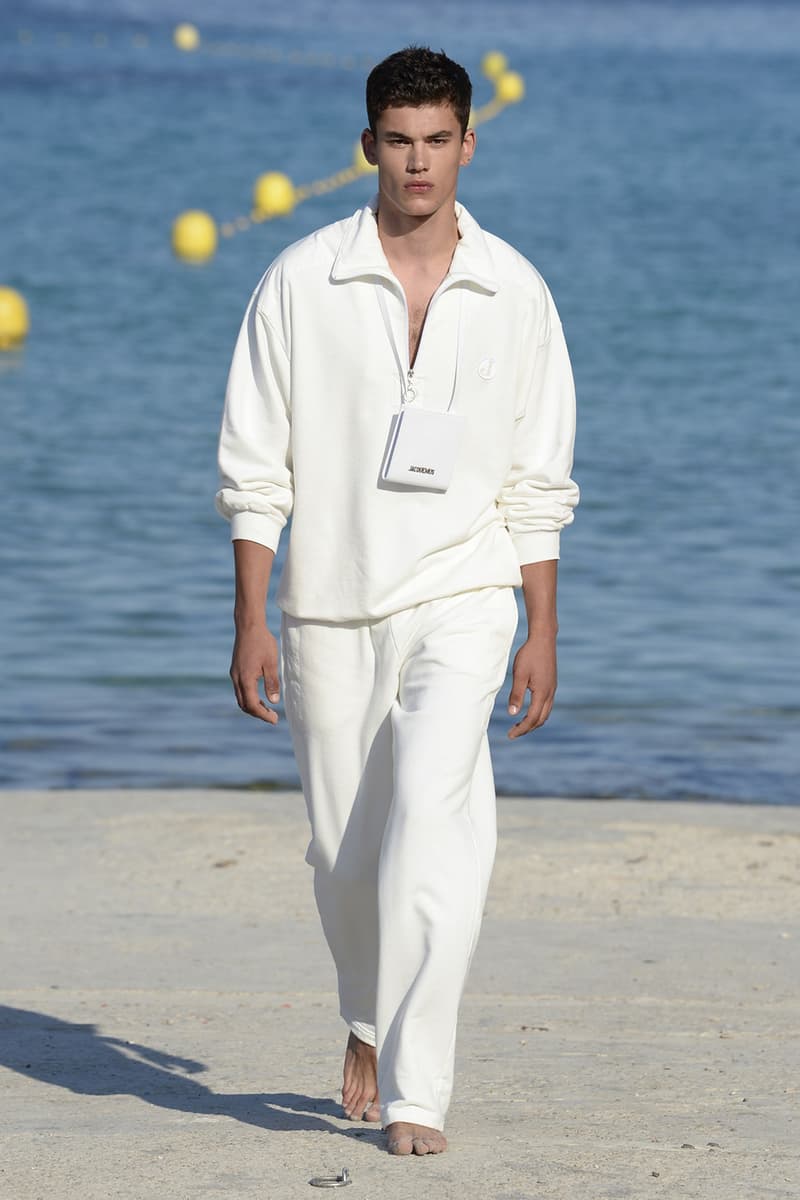 26 of 33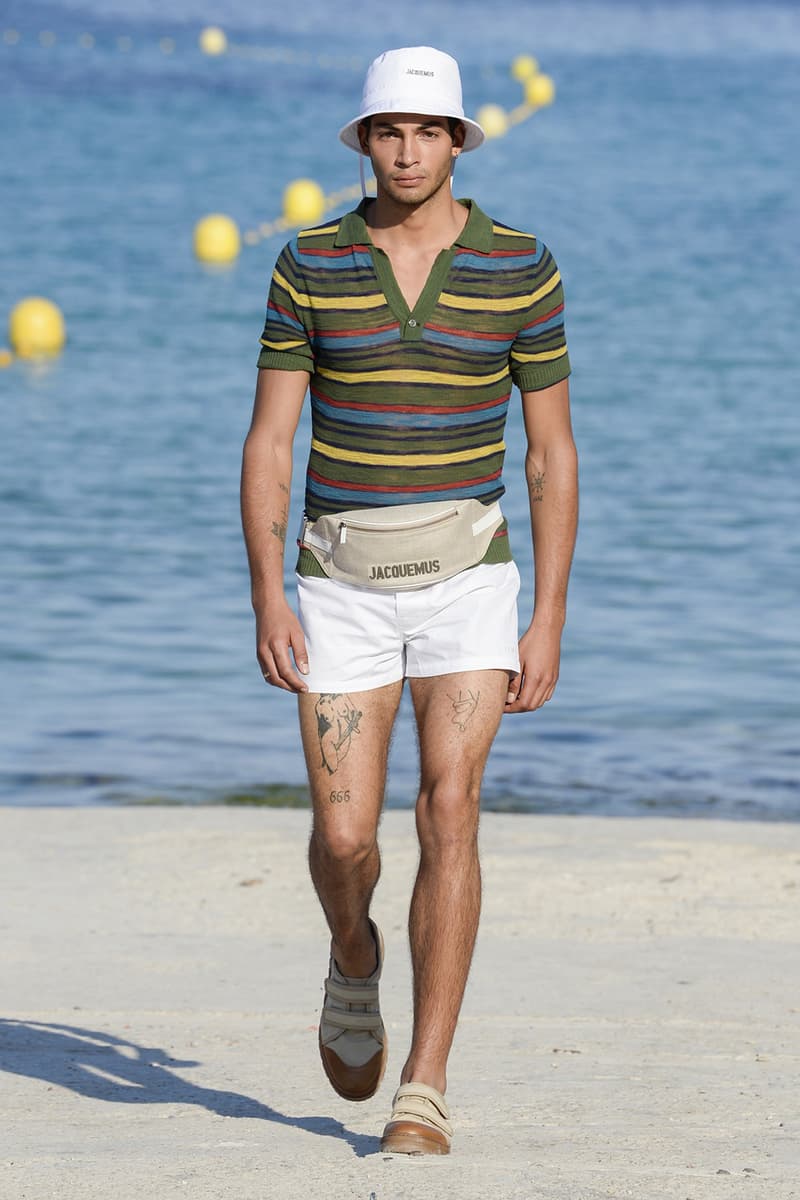 27 of 33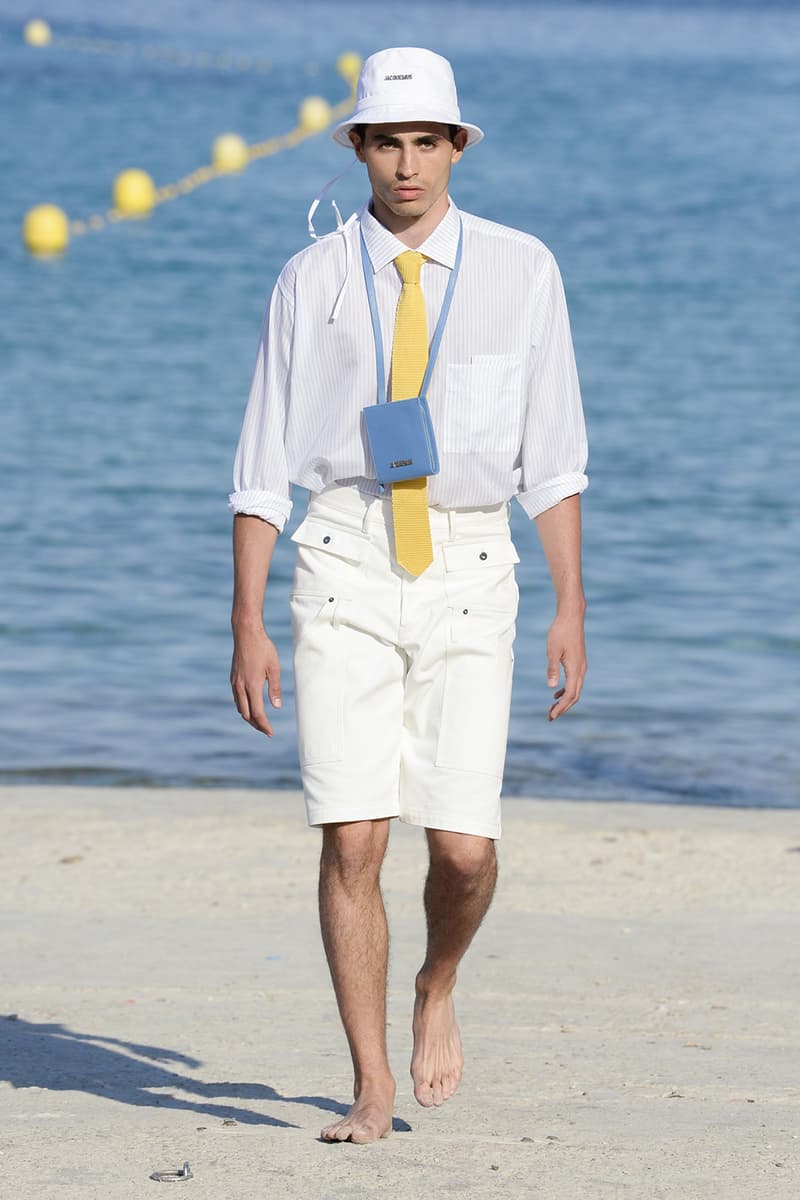 28 of 33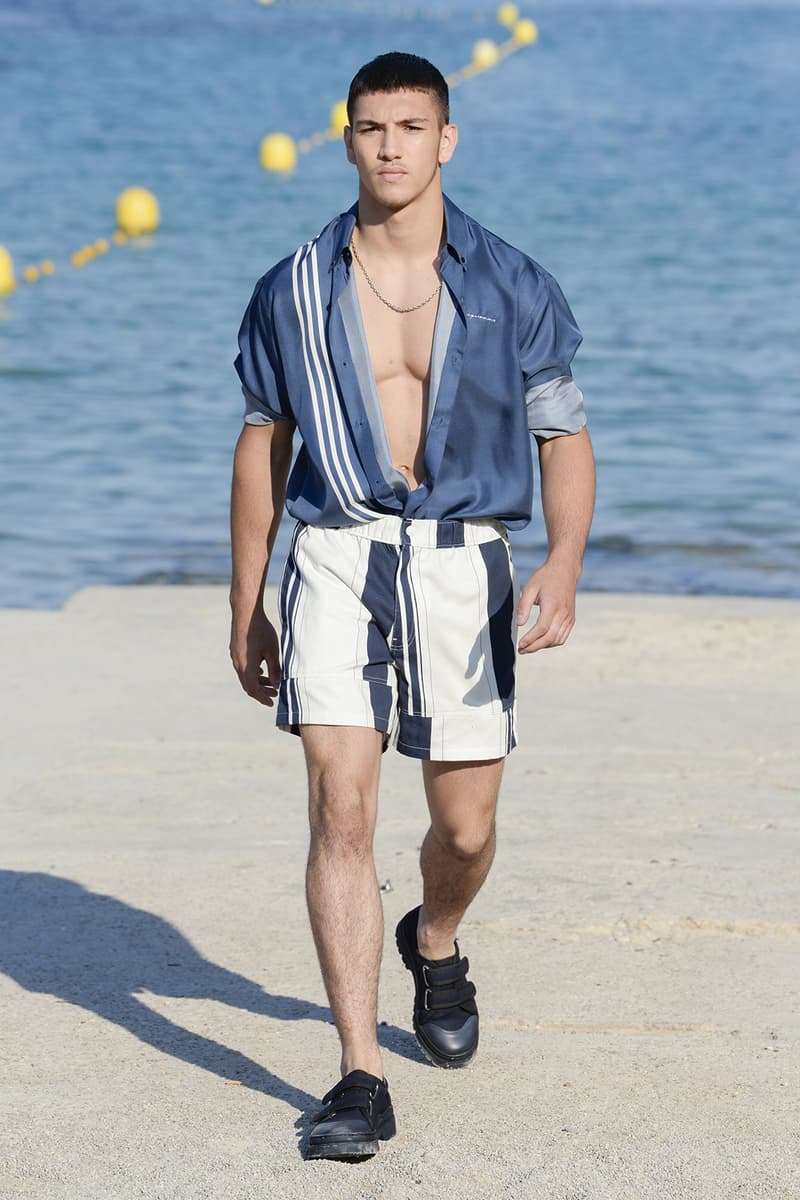 29 of 33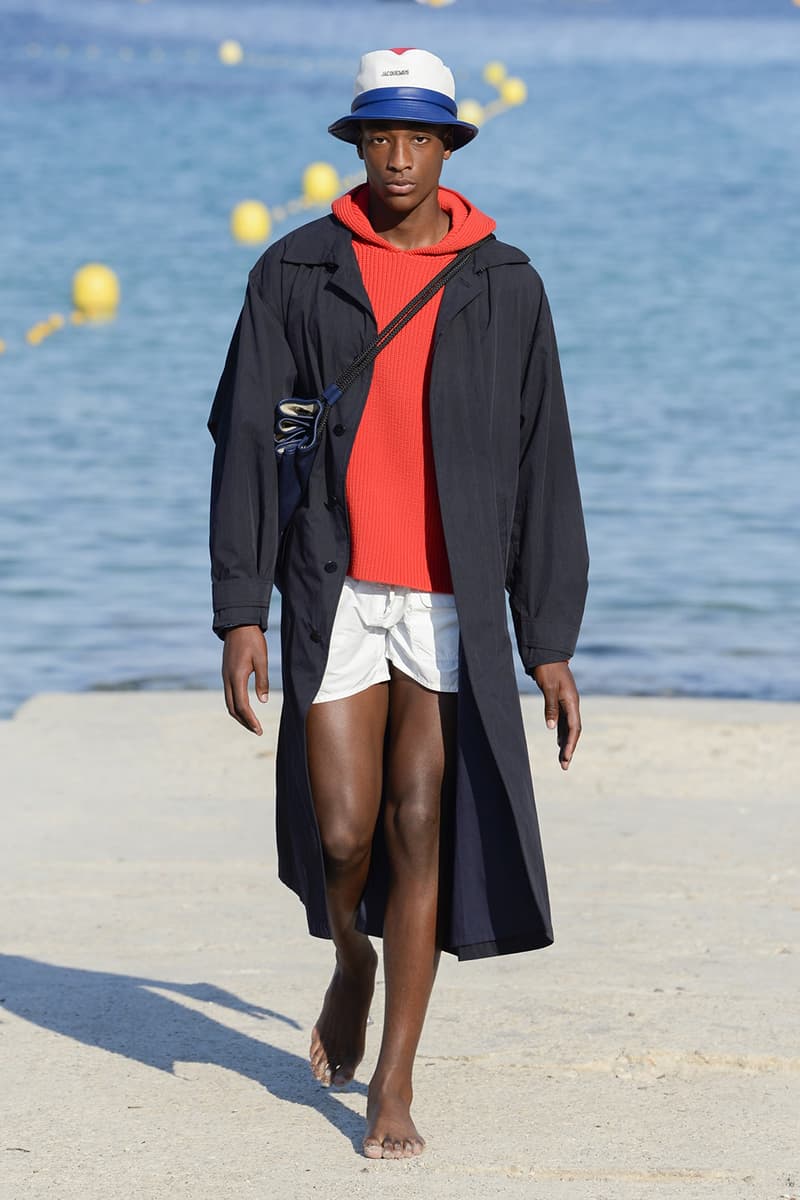 30 of 33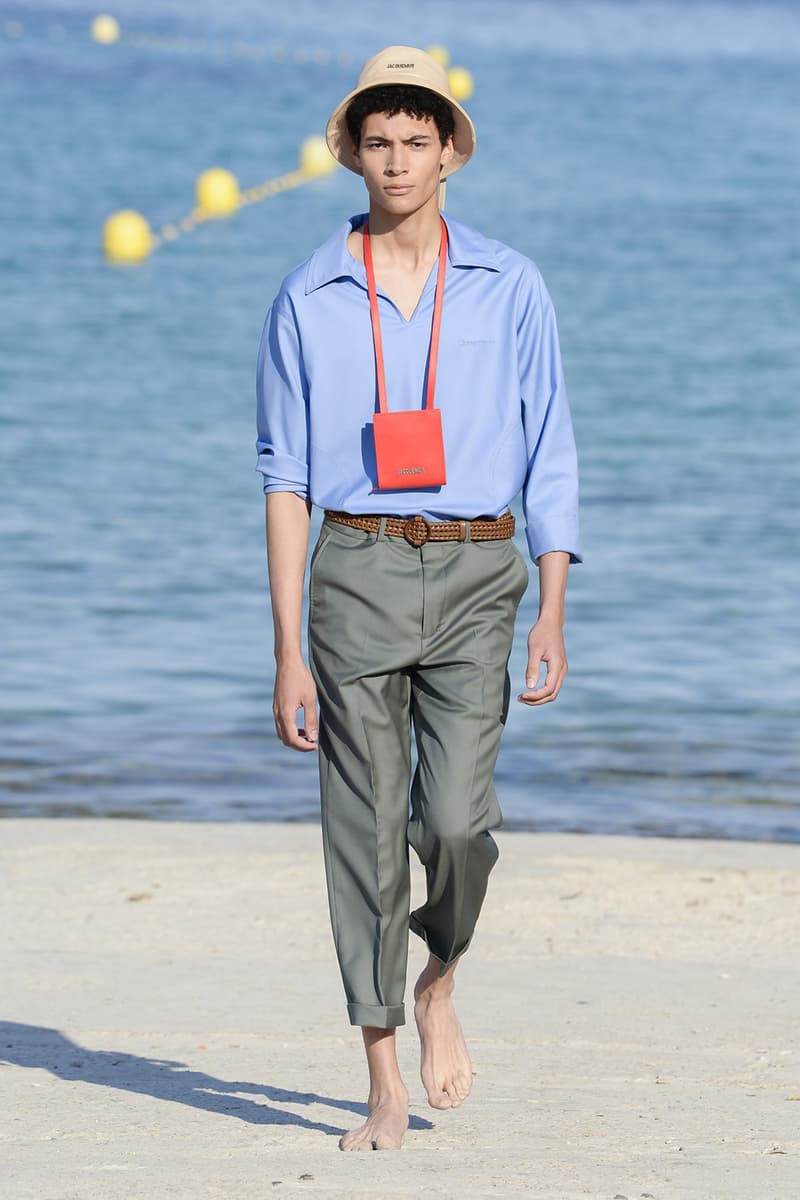 31 of 33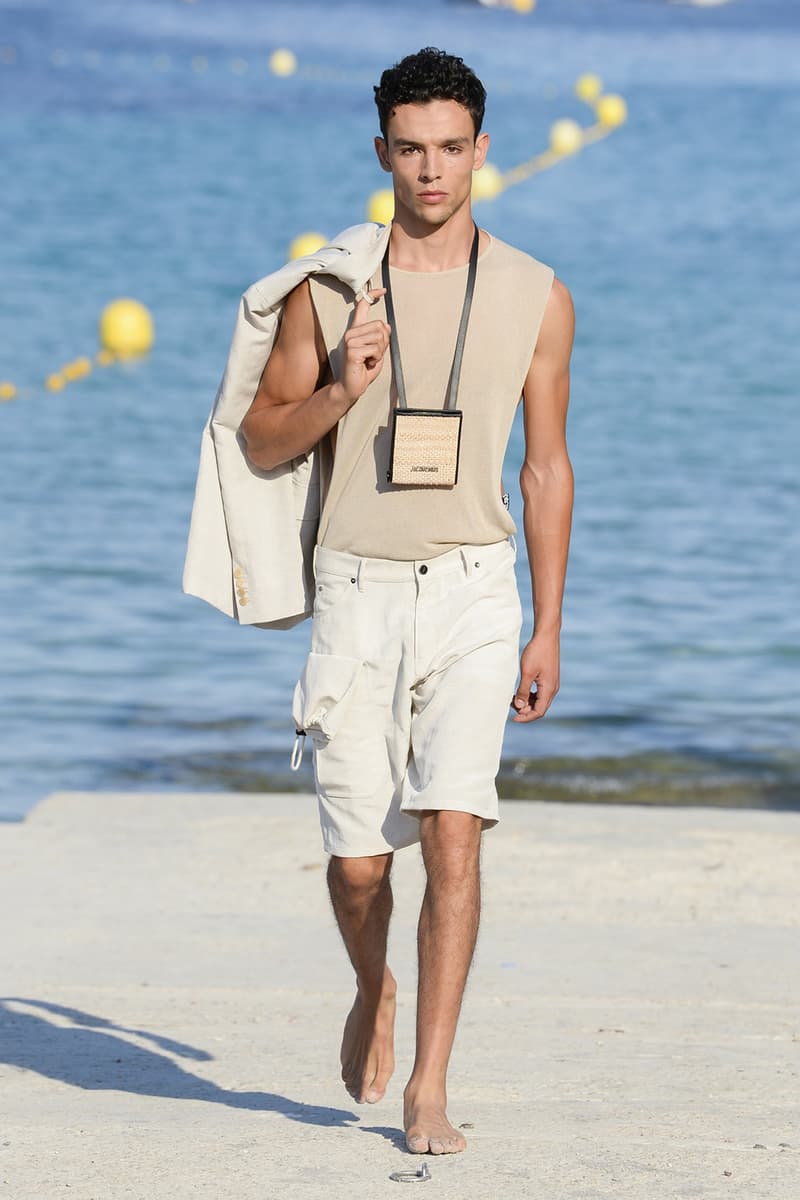 32 of 33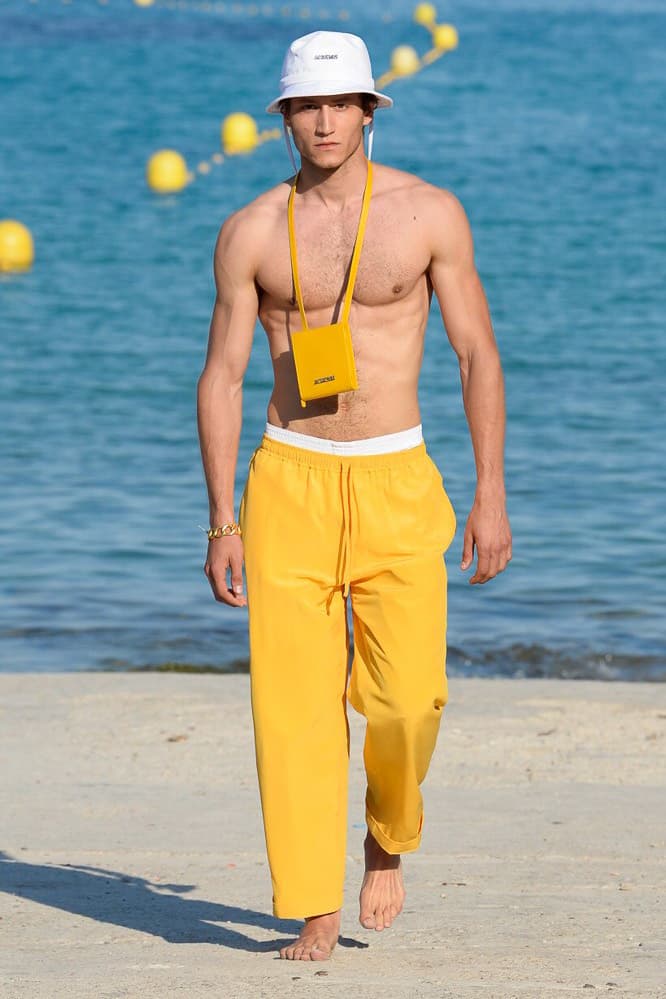 33 of 33
Jacquemus's womenswear has enjoyed a great deal of success thanks to the designer's playfully eccentric creations; an approach that doesn't figure into his menswear, as he recently told WWD. The men's collection is "something simple that will speak to people: he's just wearing white underwear," notes Jacquemus. "I'm not trying to repeat the rules for men's. We buy differently, I feel. There is the same market for streetwear, but for the rest, it's not the same market. We don't have the same bodies. … It's very important in the Jacquemus business and my strategy that everything looks accessible and simple."
And simple it was. Dubbed Le Gadjo — meaning "non-Romani" — the range focused on delivering recognizable, wearable twists on menswear staples; it was indeed "straight to the point," as the designer noted. However, that doesn't mean straight-laced blandness — Jacquemus's premiere menswear collection is packed with rich color and approachable layering pieces.
Tonal designs included red twill cargo shorts worn with a matching sleeveless V-neck tee and an all-white parka paired with lightweight drawstring shorts and a woven crewneck. Other looks break up the loud hues, juxtaposing knee-length charcoal shorts against a mustard-colored knit sweater or pairing the same shorts with a striped polo shirt and knit tie. Knit items featured heavily into the range, which offered up blocky-patterned sweaters and translucent long sleeves.
Subtle touches of craftsmanship included doubled-up pockets created by folding the chest pocket over and the designer's name embroidered onto the chest of several shirts. Most notably, Jacquemus's name appeared on the front of the collection's key goods: the bags. Nearly every look was accompanied by one of many minute leather shoulder bags worn around the neck, described by Jacquemus as "a classic men's wallet, but that attaches to the body in a new way." Other branded items included a bucket hat, hefty rucksack, braided belts and a beige fanny pack, along with colorful briefs-style underwear.
More collections from the final days of Paris Fashion Week include SANKUANZ, Kenzo and TAKAHIROMIYASHITA TheSoloist.