YACHT's Sex Tape Leaked So They're Selling It for $5
"If you feel like you 100% have to see this tape, don't stream it on some tube site, or download a torrent. Instead, we beg of you to download the video, Louis C.K.-style, directly from us."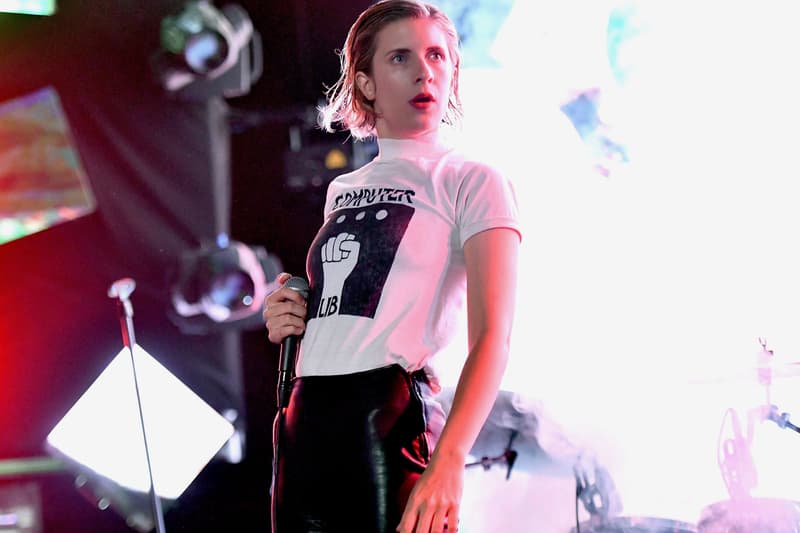 A sex tape that electronic pop duo YACHT made for personal use was put online by another party, against their wishes. In order to get the best out of their unfortunate situation, the pair, who are real-life romantic partners, are selling their sex tape for $5 a copy. They share on Facebook:
"Due to a series of technological missteps and one morally abject person, a video that we made privately has been released to the public. We have commenced legal proceedings against the aforementioned person, but now that it could potentially circulate, we feel like it's important for you to know what happened and why. Claire and [Jona] — who have been romantic and artistic partners since 2006 — made a 'sex tape.' It was intended for us only. We don't feel the need to justify the reason we made it. Anyone reading this who has been in a long term partnership understands that preserving the relationship is an ever-changing and challenging thing. It's especially difficult when the lines between career and romance are as merged as ours are… We assumed that we were the only people who would be privy to that video. I guess we were naive. Now you have the option to be privy to that video. For us, that's a shame."
On the $5 deal:
"Since this happened we've been researching sex tapes. It shouldn't have come as any surprise that Pamela Anderson never saw a dime from the tape she filmed with Tommy Lee, and Paris Hilton lost a court battle with the man who leaked their private video. We're not as savvy as the Kardashians, but something occurred to us this morning: we could try and distribute the video directly to you ourselves… if you feel like you 100% have to see this tape, don't stream it on some tube site, or download a torrent. Instead, we beg of you to download the video, Louis C.K.-style, directly from us."
Read the full announcement here.