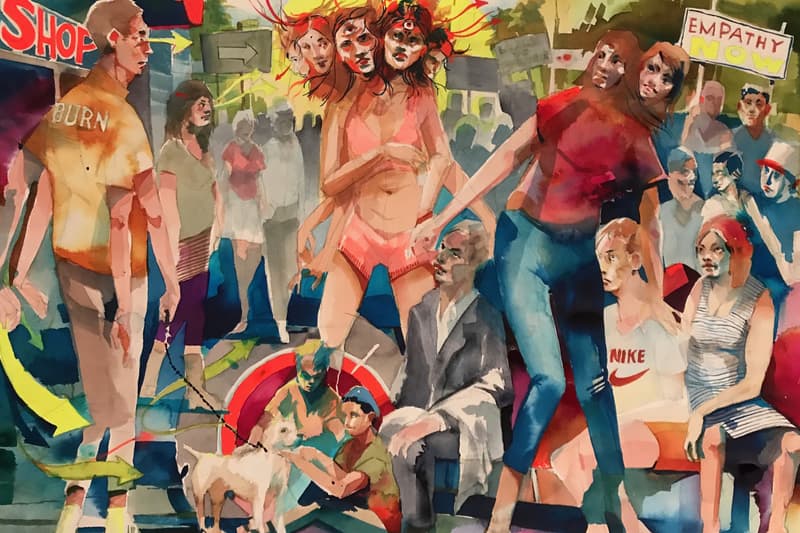 1 of 5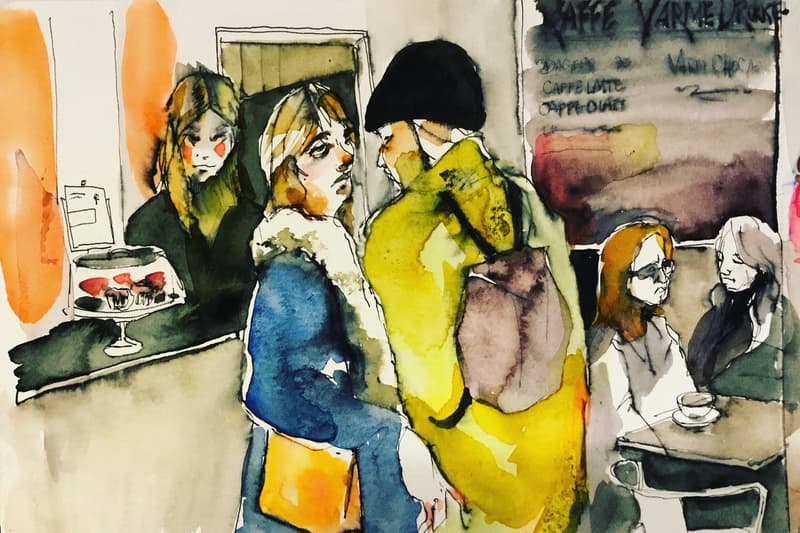 2 of 5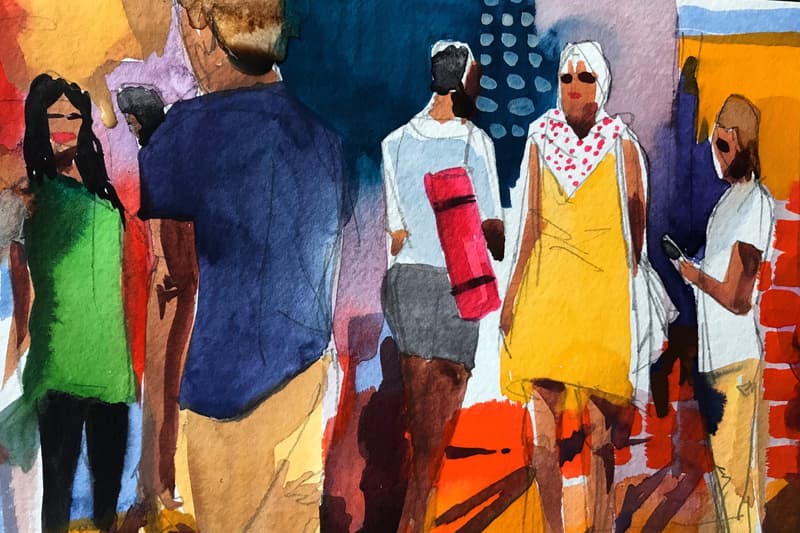 3 of 5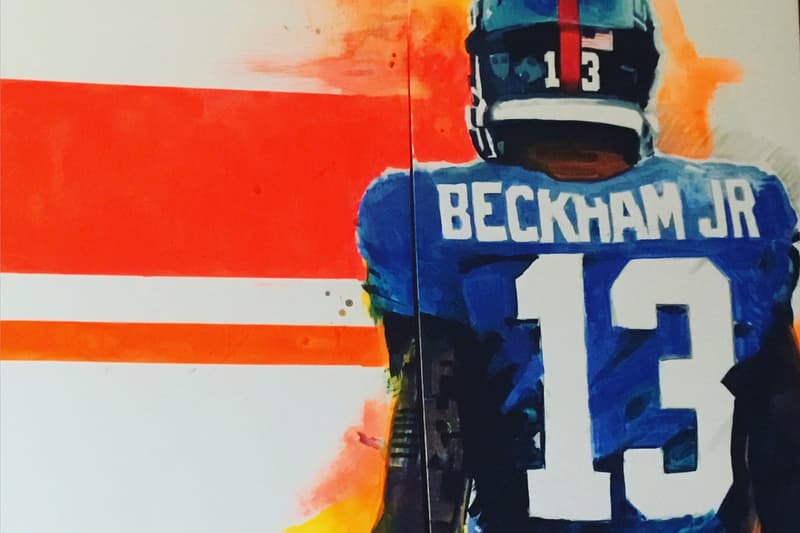 4 of 5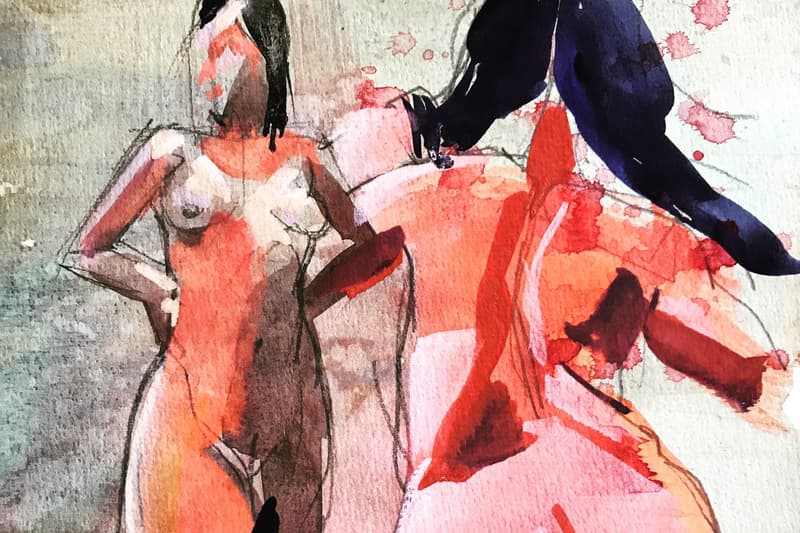 5 of 5
Maceo Eagle's First Book 'Escape to the Present' Debuts at Galerie Perrotin
Featuring 150 pages of "loose and inky freedom."
---
Kinfolk co-founder Maceo Eagle is getting ready for his first book launch at Galerie Perrotin's New York City location. Entitled Escape to the Present, the printed work is made of 150 pages that spotlights three years worth of representational watercolor artworks. Sketches of intimate urban scenes, expressive landscapes from travels, storyboard studies, concept illustrations, paintings from Kinfolk's humble beginnings, reminders to pay bills and graffiti tags are all observed in the book. "Maceo Eagle's paintings have a loose and inky freedom, like washy stained glass kaleidoscope's bleeding cosmic mellowness and mystery," said renowned artist Todd James.
Ahead of the release, we sat down with Maceo to learn more about his motivations and inspirations behind the collection of works. The launch alongside a book signing of Escape to the Present will commence on May 17 from 5:30 p.m. – 9:30 p.m. EST at Galerie Perrotin NYC. Read on for key insights and let us know your thoughts.
Describe the motivations and inspirations behind the watercolor artwork in your book. How long have you been doing this style of painting? 
I have been doing some version of this daily meditation since I was about 15. I usually sit down with a coffee, someplace where plenty of people are walking by. It's sort of admittedly voyeuristic. I try to absorb the environment, catch a little of their anatomy, and hopefully a touch of the emotional state. It's always really quick, just sneak a few key points, then use my imagination for other details. It isn't really about perfect representation, rather, more about my mood, who knows how the subjects are really feeling. I almost always am putting pen to paper before I have any idea of a composition, and every once in a while, I make myself laugh, and that when I really learn something. It's really the sole reason I do this, that moment of enlightenment when I feel like I really nailed the moment.
Is this the first time your personal artwork will be shown to the public?
It really seemed like these stacks of sketchbooks were going to just sit on my shelf forever. The thing is, unlike most sketchbooks, these aren't studies for other things, they are the final purpose really. I usually am doing artwork that ends up with a commercial purpose: storyboards for films, murals, graphics for Kinfolk, illustrations, etc. However, this is the stuff that I do that I like the most. It's the stuff that is just really raw. Just enough information to get the thought on to paper. I have shown my art before, but this isn't really stuff to hang on a wall.
From on-site paintings to concept/process sketches, how did you decide on the pieces to feature in the book?
I think I just wanted to make sure it really represented a real sketchbook, they are never perfect. There are always notes, mistakes, and goofing off. There are some drawings of Kinfolk 94 that we used for the conception of the build-out, but there are also pages of stuff that didn't work out. There are notes for storyboard jobs, failed animation attempts, a few tags, some logos and slogans that got used and some that didn't.
Any other projects you're currently working on? 
I've been trying to work on producing some high-quality art supplies, also Kinfolk has been working on some amazing collaborations this year for our 10 year anniversary, and I have had a small hand in some of that.
Galerie Perrotin
130 Orchard St.
New York, NY 10002