Guggenheim Successor Opens Art Gallery That Looks Like a Luxury Treehouse
IK Lab is located in Tulum, Mexico.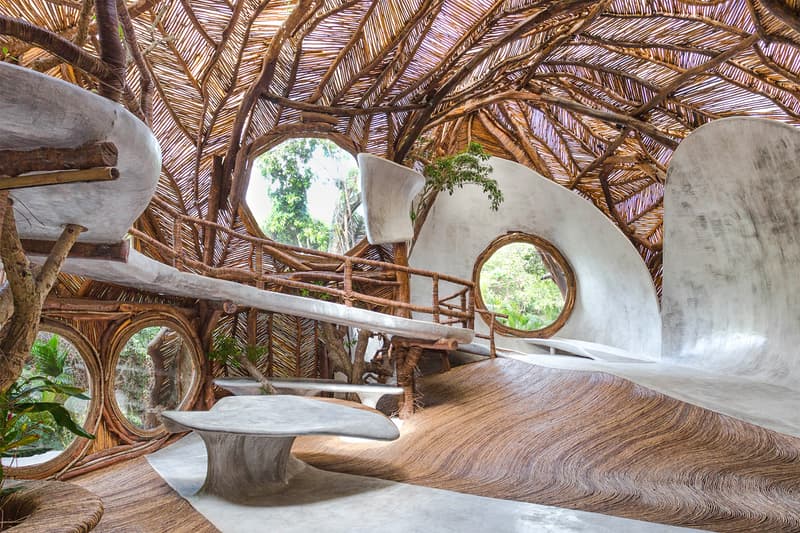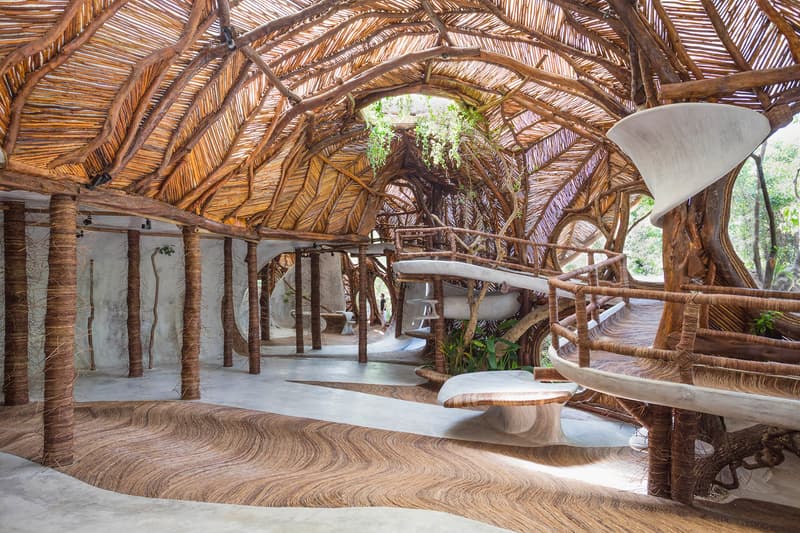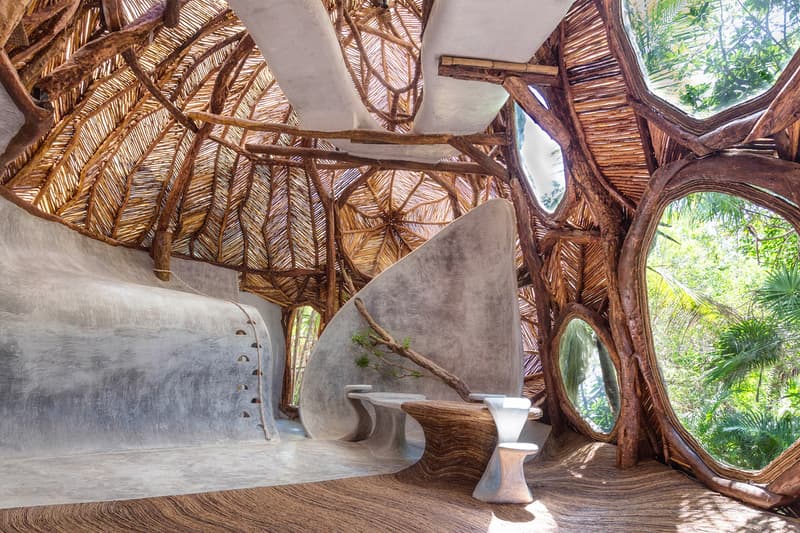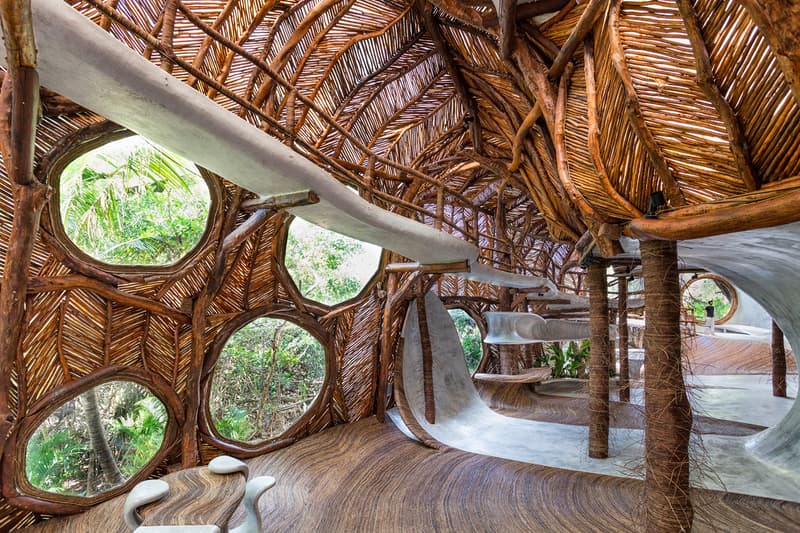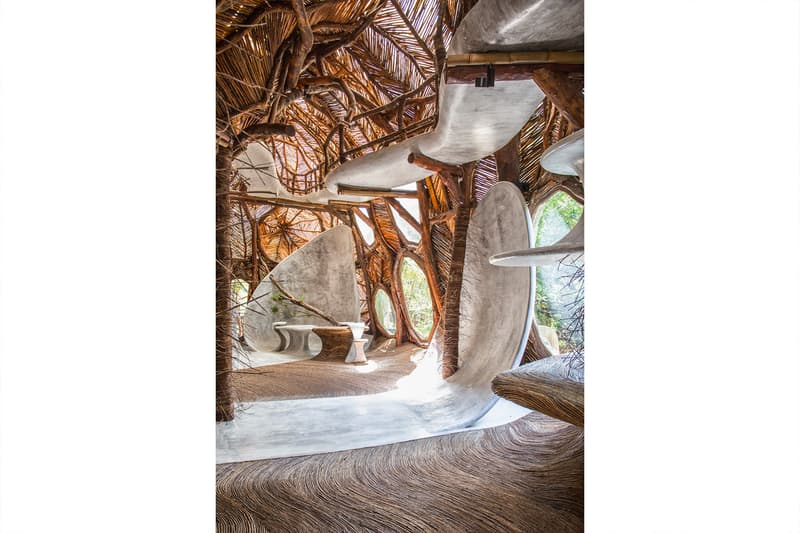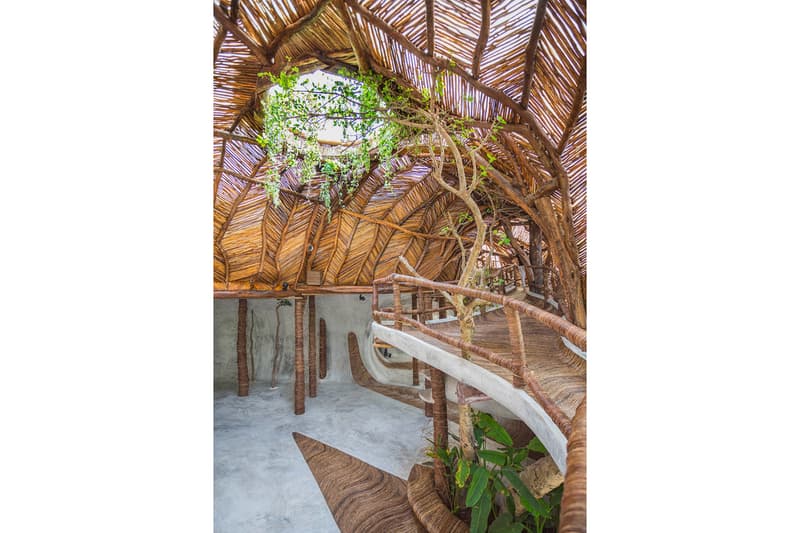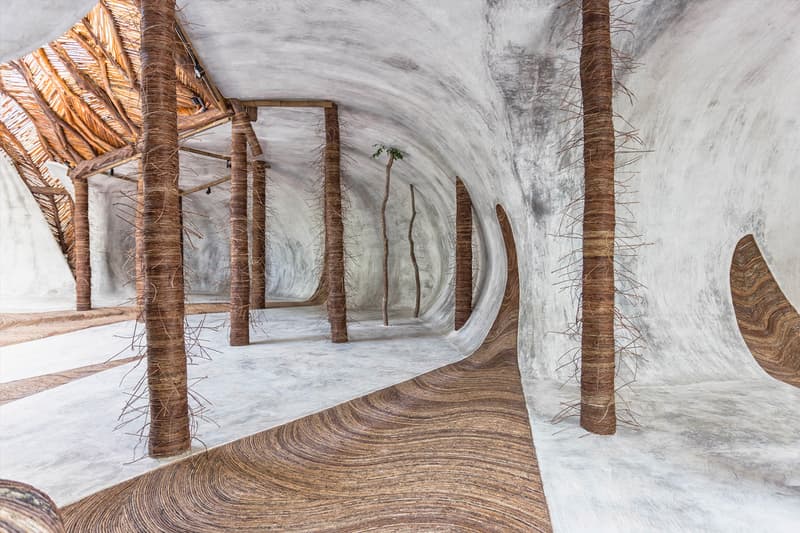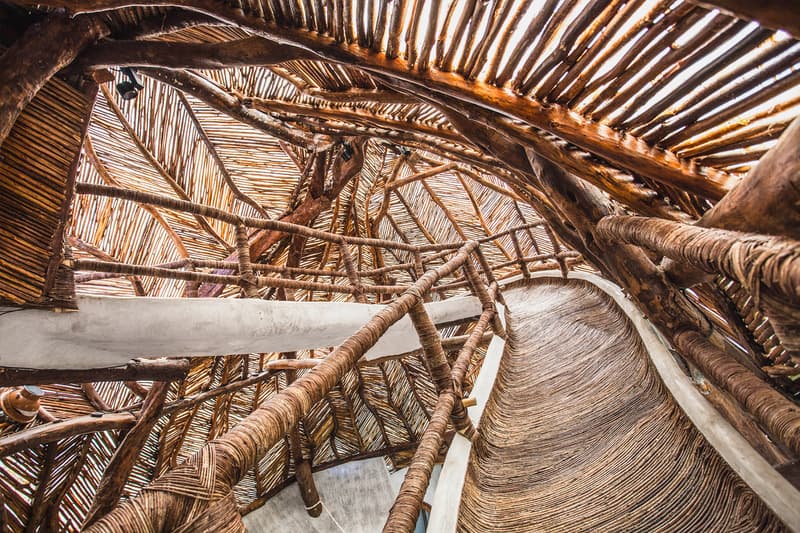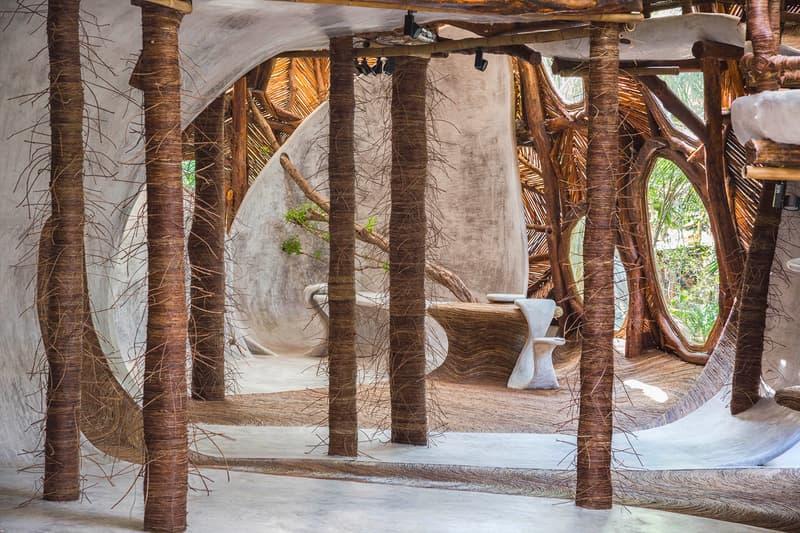 The newly-opened IK Lab is an environmentally conscious art gallery located in the eco-friendly Azulik resort in Tulum, Mexico. The whimsical, nature-inspired space was designed by Jorge Eduardo Neria Sterkel and opened by Santiago Rumney Guggenheim, the great-grandson of famed art collector Peggy Guggenheim.
Unlike conventional gallery spaces that default to more austere interiors, the IK Lab looks more like a magnificent tree house. The structure is topped with a curved timber canopy which houses a light-filled space made up of woven jungle vines, warped portico doors, locally sourced wood and smooth curved concrete walls and floors.
IK Lab's inaugural exhibition, Alignments, is on display now featuring work by artists Artur Lesher, Margo Trushina and Tatiana Trouvé. For more design eye candy, check out this Taiwanese apartment that mixes classic materials for a modern finish.