Drake's VIP Tour Package Includes Access to His Pre-Show Lounge & More
For the ultimate fans.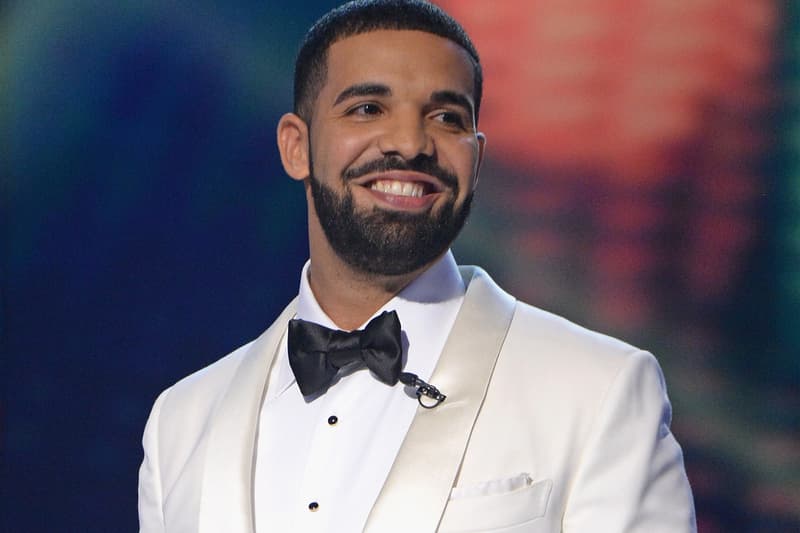 This Monday Canadian superstar Drake announced his upcoming joint tour with Migos titled, "Aubrey & The Three Amigos."
Now Drizzy is giving diehard fans a chance to kick it with him in this ultimate VIP Tour package. Split into two different VIP packages, both will include a premium reserved ticket in the first 20 rows of the lower bowl, a VIP laminant, lanyard, merch bundle and access to an on-site VIP representative. However, the first package will allow fans access to Drake's pre-show tour lounge where they can enjoy hors d'oeuvres, refreshments, and VIP only activities before the show. Along with that, Package 1 VIP ticket holders will be given priority entrance into the venue.
Set to take place around North America, the 41-date tour will start off in Salt Lake City, Utah and will include shows in Toronto, Atlanta, New York, Miami and Los Angeles. Take a look at both packages below. Tickets for Drake and Migos' "Aubrey & The Three Amigos" Tour will be going on sale soon.
Drake's forthcoming Scorpion album is set to drop this June. In the meantime, check out his latest collaborative single featuring Lil Baby, "Yes Indeed."
PACKAGE 1
VIP1 – Tour VIP Experience includes:
* One (1) premium reserved ticket in the first 15 rows of the lower bowl (exact location provided at the time or purchase)
* Access to Drake's pre-show tour lounge (enjoy hors d'oeuvres, refreshments, and VIP only activities before the show)
* One (1), VIP only, tour merchandise bundle (shipped to you after the show)
* One (1), commemorative VIP laminate & lanyard (provided at the show)
* Priority entry into the venue the night of the show
* Access to on-site VIP representative

PACKAGE 2
VIP2 – Tour Ticket Bundle includes:
* One (1) premium reserved ticket in the first 20 rows of the lower bowl (exact location provided at the time or purchase)
* One (1), VIP only, tour merchandise bundle (shipped to you after the show)
* One (1), commemorative VIP laminate & lanyard (provided at the show)
* Dedicated VIP entrance into the venue the night of the show
* Access to on-site VIP representative