Chance The Rapper Shares Original Kanye West Demos During His Latest Zane Lowe Interview
Chance and Kanye are working on a joint album together.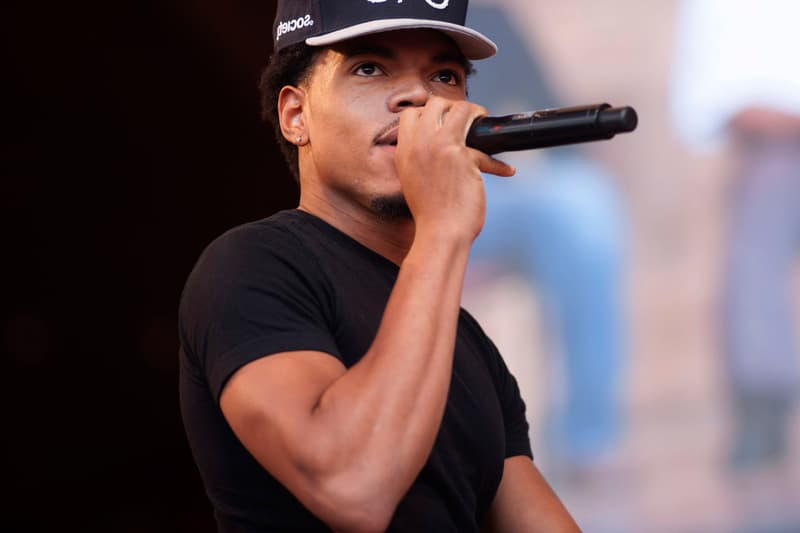 Chance The Rapper is the latest artist to make a guest appearance on Zane Lowe's Beats 1 radio show and much was revealed by the Chicago rapper, who spoke about the making of his new Coloring Book album, among other things, in a profound hour-long conversation with the renowned DJ and radio host.
"What do you think God means to kids these days, from your experience?" Zane poses to Chance, whose faith strongly influences his Christianity-fuelled hip-hop that is ever so slightly compared to Chicago compatriot Kanye West's The Life of Pablo. Since working with 'Ye on TLOP, Chance — who also shares original demos of The Life of Pablo's "Famous" and "Waves" (which was originally titled "Nina Chop") — got a call from Kanye offering to help with Coloring Book, eventually leading to the two artists linking for the album's first track, "All We Got." And what's next for Chance? Along with upcoming mixtapes and collaborations with Jay Electronica and Childish Gambino, Chance will continue his artistic synergy with Kanye West, as the two artists are working on a joint album together called Good Ass Job.
Take a listen to Chance's insightful interview above and listen to Chance's Coloring Book, which features guest vocals from Young Thug, Future, Lil Yachty, Ty Dolla $ign, Towkio, 2 Chainz, Lil Wayne and more, here.